Netizens declare Jo In Sung can't compare in looks to this Western model
A recent image of Jo In Sung together with a Western model has fans going crazy due to the visual masterpiece created.
The two got together for what appears to have been a commercial shoot, despite being in two very different costumes. Jo In Sung was a dashing modern man with an all black ensemble ranging from fitted turtleneck, long coat, to brimmed hat and boots. Meanwhile, his Western counterpart wore a Medieval plated suit with fur to match.
While fans were amazed as usual by Jo In Sung's visuals, many commented that even his looks and height could not match those of his Western partner, who is known as Steve Wilcox. Steve emerged as one of the top foreign models in Korea within the past two years, and has been growing in popularity for his unique style and undeniable attractiveness.
The star is set to make a movie comeback in January with The King and drama comeback in May with tvN's Dear My Friends.
Check out the image here: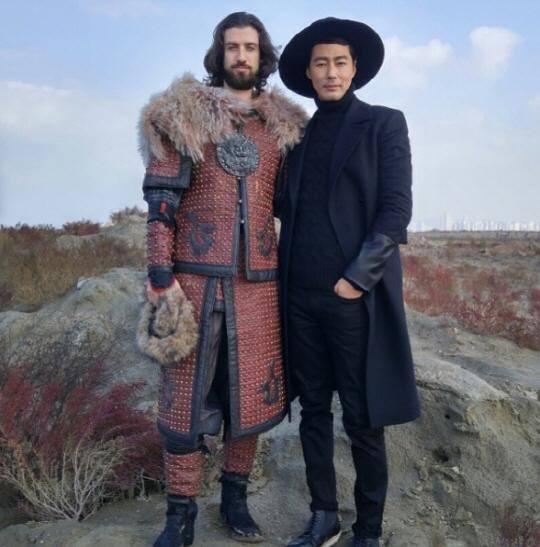 ---
NETIZEN REACTIONS
Koreaboo has collected reactions from Netizens who commented on the original article from our Korean source. The below comments are the most popular comments at the time of this article being published.
---
[+ 8483, – 533] Honestly I would say the foreigner looks way better here…
[+ 5182, – 202] The foreigner looks like a top model…he even makes Jo In Sung look like a big headed squid
[+ 3421, – 159] No wonder people love white people…their proportions are crazy
[+ 1216, – 29] As a Korean I want to side with Jo In Sung but I can't help but wonder who that white guy is….
Source: Sports Chosun
Share This Post