Netizens discuss these same age idols: Red Velvet's Yeri vs TWICE's Tzuyu
In a recent discussion among netizens, a comparison between Red Velvet's maknae Yeri and recently debuted beauty Tzuyu of TWICE has been brought up.
Posted on Pann on October 24th and titled "Yeri vs Tzuyu," the original poster wrote, "Both are the same age. If you recommend Tzuyu, vote up. For Yeri, vote down."
Find out what Netizens had to say about this article below!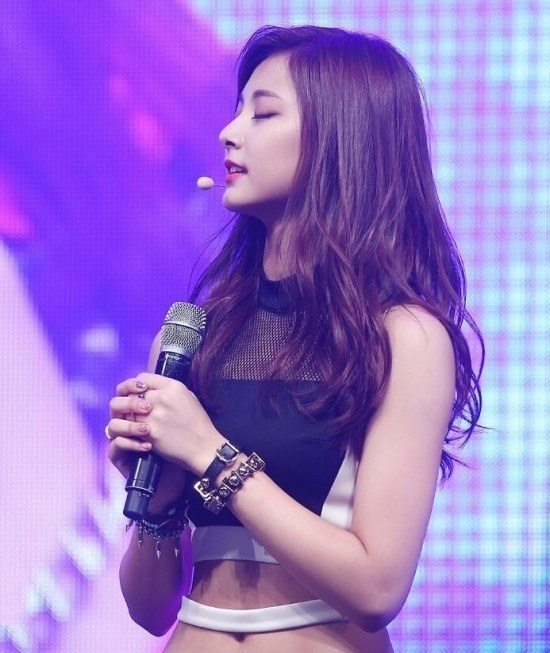 Overall [at the time of this article's write up], the votes seem neck and neck with Tzuyu gaining a slight upper hand as the favorite.
Yeri is the maknae of Red Velvet and was newly added to the group as the fifth member in March in time for their Ice Cream Cake album release. As the baby of the group, she has received a lot of attention for her cute and adorable looks. Currently, she is promoting "Dumb Dumb" with the rest of her members from their album The Red.
On the other hand, Tzuyu first received attention as a female trainee and contestant on SIXTEEN and was named off as one of the members of JYP Entertainment's new girl group TWICE. The group recently made their debut with "Like Ooh Ahh" and are beginning official promotions. She has received attention from the public as one of the group's beauties as well.
---
NETIZEN REACTIONS
Koreaboo has collected reactions from Netizens who commented on the original article from our Korean source. The below comments are the most popular comments at the time of this article being published.
---

[+185, -12] Tzuyu is really pretty and has a sexy aura, Yeri is really cute with a baby aura. Their auras are too different ㅋ  But I do recognize that they are pretty.
[+167, -15] If I was a Red Velvet fan, I would think Yeri is prettier, if I was a TWICE fan, I would think Tzuyu is the prettiest.
[+158, -10]  Yeri was really sweet in 'Ice Cream Cake,' Tzuyu is the prettiest in 'Like Ooh-Ahh'
Source: Pann
Share This Post