Netizens discuss Grade 7 Class 1's sexy choreography
Screenshots from a fancam of a live stage performance by rookie girl group, Grade 7 Class 1, have been the talk of Korean users of the internet board, Pann.
The photos posted on Pann show the members of the rookie girl group pulling up their skirts to reveal their panties. The provocative and sexy choreography have Pann users discussing whether or not this type of dance is appropriate.
Originally titled "New idol group that is crazy", here is the direct translation of the post:
"These are screen shots of the close up camera view of a new girl group called 7th Grade Class 1. They are literally lifting up their skirt and showing their panties as well but wouldn't this get restricted by the broadcast?"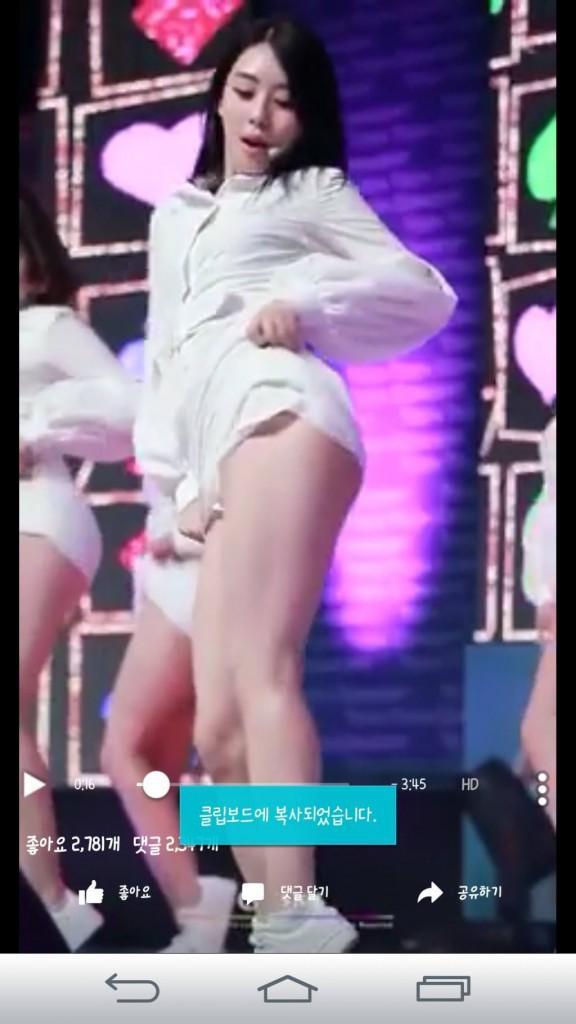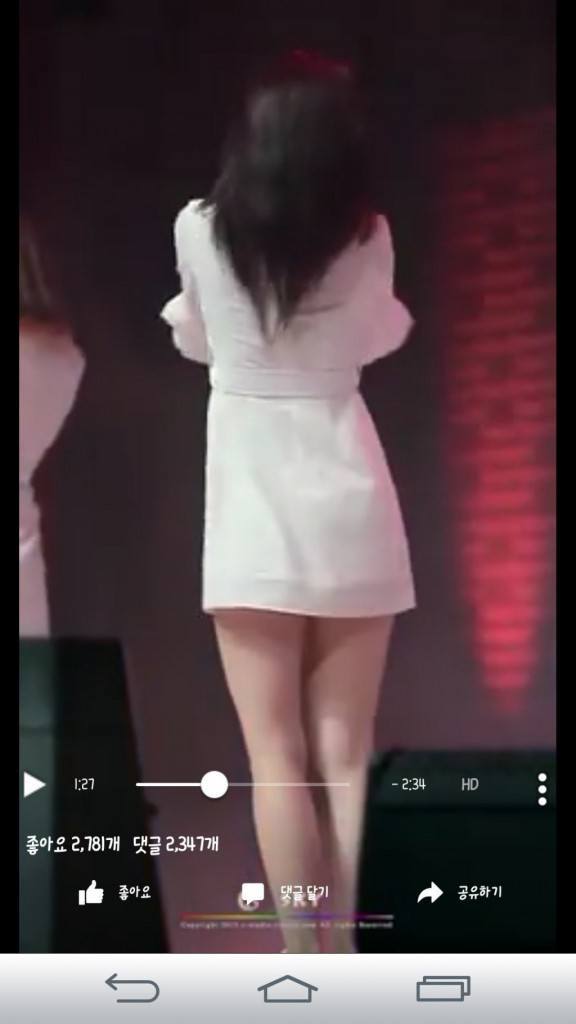 https://www.youtube.com/watch?v=15RoucE7-NE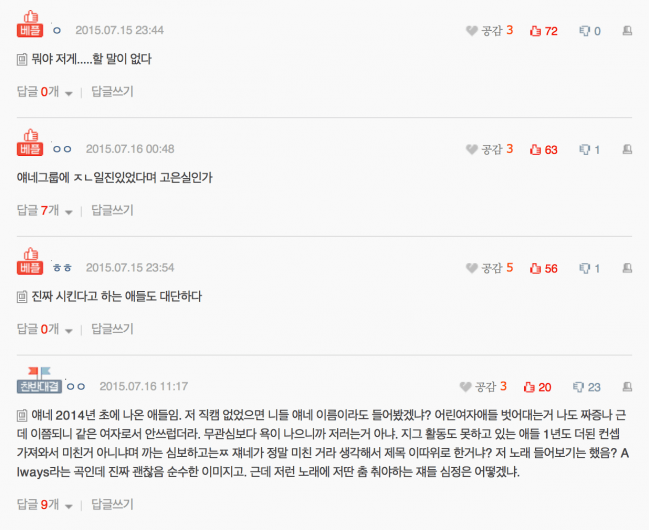 [ +72 / -0] What is this….. I have nothing to say
[ +63 / -1] In this group, I heard there is a iljin. I think Eunsil?
[ +56 / -1] Just doing it because they were told to shows that they're also weird
[ +20 / -23] They came out in beginning of 2014. Would you guys have heard these girls if it haven't been this direct camera video? As a woman, I hate young girls wearing revealing clothes but I also feel bad for them. Don't you think they're doing that because hate is better than nothing. You guys are stupid for bringing the concept that is more than a year old but trying to hate on them tsk. Do you really think that they're crazy that you have to title it that way? Have you heard their song before? It's called "Always" but it's actually a good soon with a nice image. But can't you understand their thoughts why they have to dance that way to that song?
Source: Pann
Share This Post