Netizens Discuss T.O.P's DISTURBING New Video On Instagram
Netizens discuss a weird and disgusting post on Instagram by BIG BANG T.O.P
BIG BANG T.O.P has been criticized in the past for his weird postings on Instagram in the past. He deleted bizarre photos of pigs' butts on his Instagram after it became controversial amongst fans and netizens. But did he post another video on Instagram that is stirring mixed reactions from fans and netizens?
Originally posted on Pann, netizens discuss another bizarre posting on T.O.P's Instagram.
Titled "T.O.P's Disgusting Instagram Update," here is the direct translation of the post and comments below.
"There is a video with a family of dolls.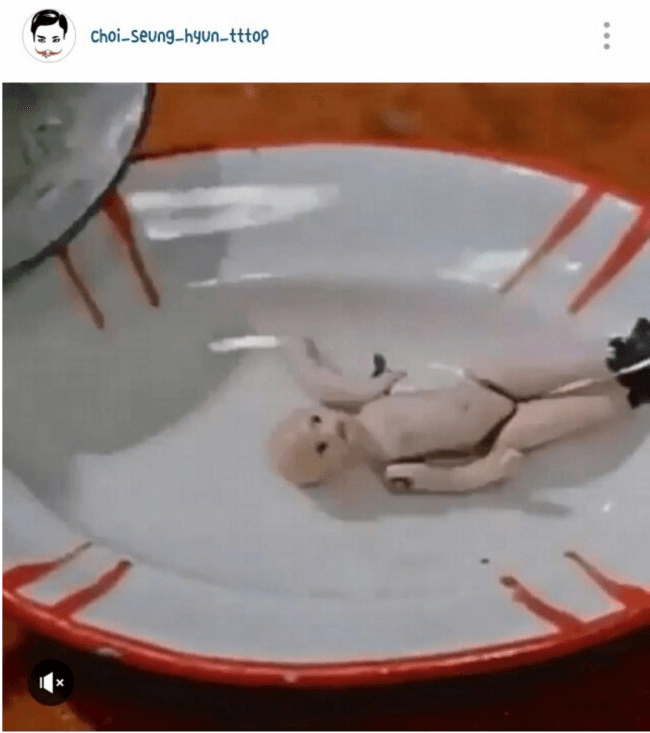 But then there is a doll shaped as a person on a plate.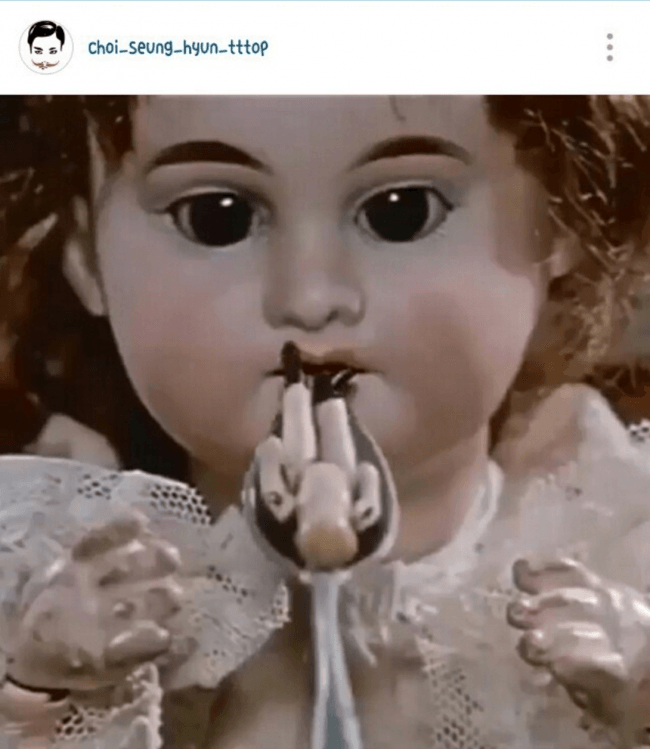 One of the dolls starts eating it with a spoon.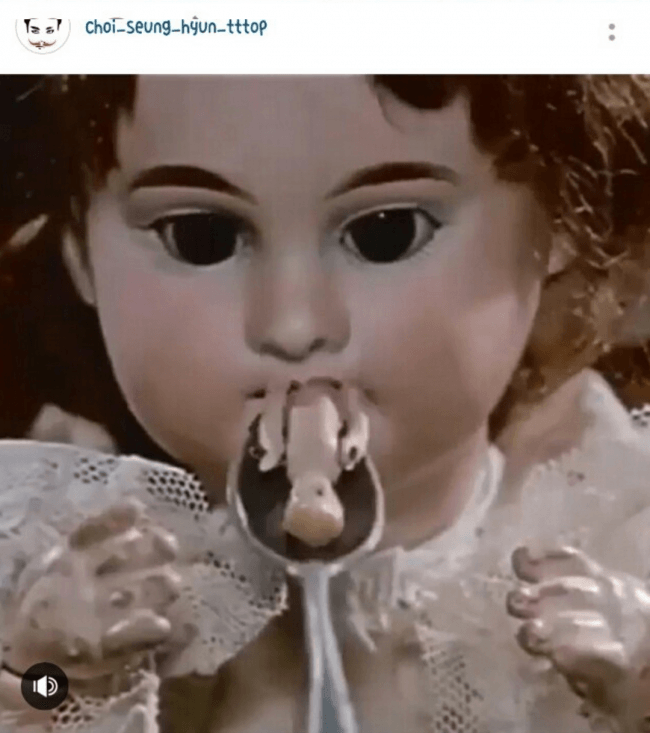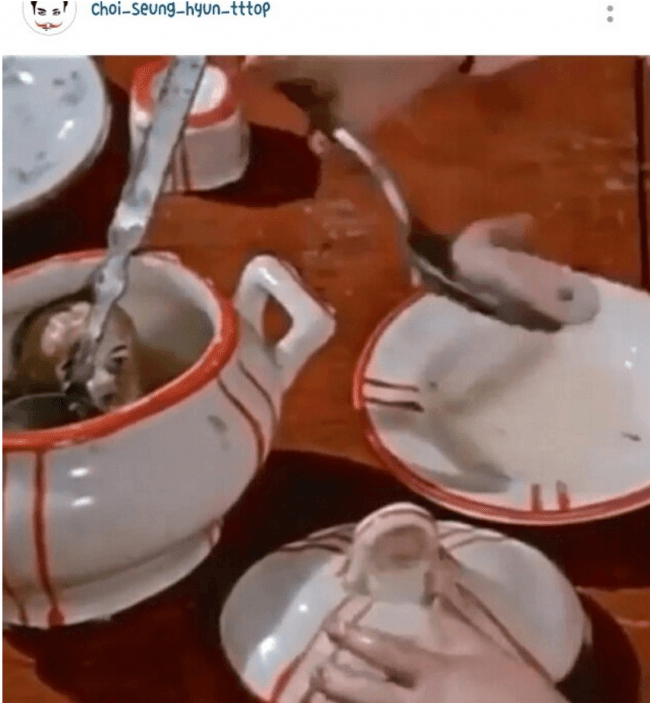 And then there are more dolls of humans inside a kettle.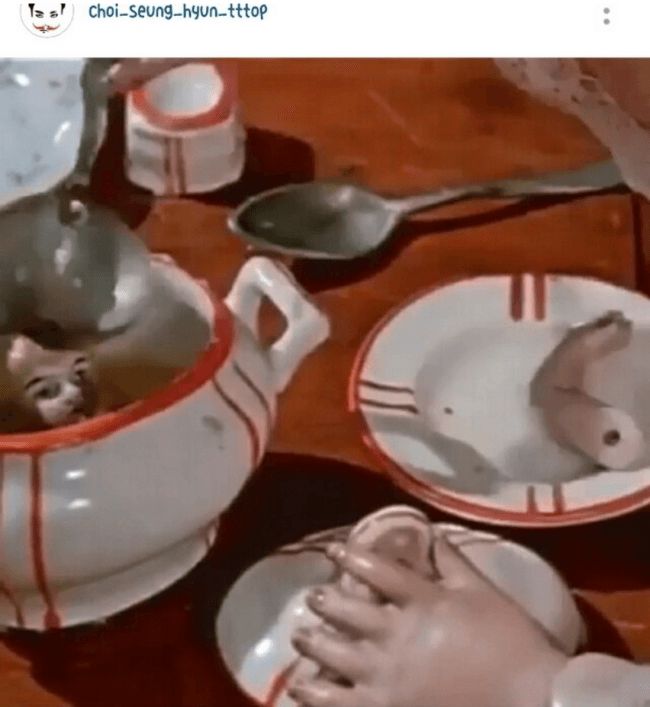 There are pieces of arms, legs and heads. The doll moves the arm to the plate.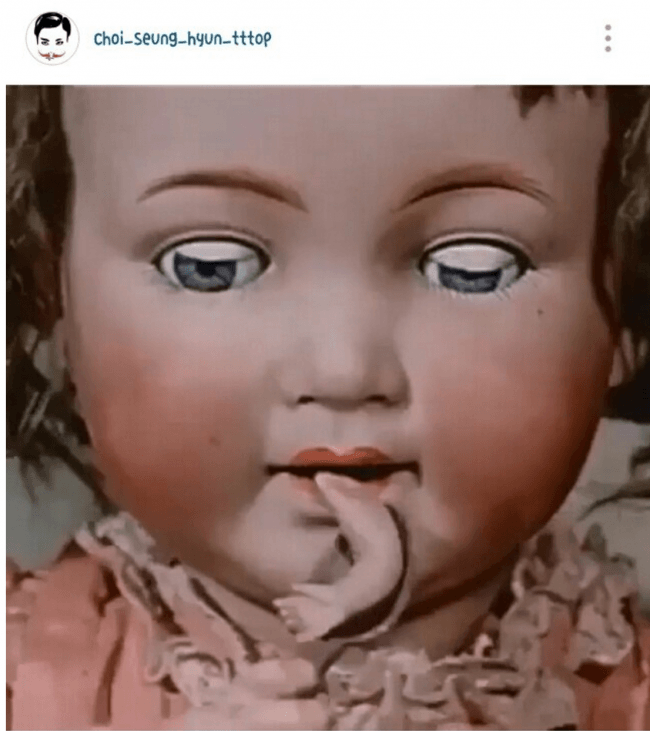 And then the doll starts eating the arm.
What is this…? There is also music in it.. It is disturbing… People should go and watch it really!! I don't know this… I saw it and was disturbed.. I thought a crazy person was posting it but then it was T.O.P… No but what is this really..?"
---
NETIZEN REACTIONS
Koreaboo has collected reactions from Netizens who commented on the original article from our Korean source. The below comments are the most popular comments at the time of this article being published.
---
[ +307 / -85] I really don't understand why he posted this publicly… Even if I want to think of it as positive, I get disturbed
[ +293 / -85] What is wrong with him?
[ +285 / -162] I don't get his mental state after posting dirty pigs and stuff
Source: Pann
Share This Post