Netizens furious over Krystal's special treatment
While fans ogled over Krystal's stunning body proportions, netizens targeted her special treatment from her staff. 
A recent article about Krytsal's extraordinary taste in fashion and stunning beauty has gained popularity not for the topic, but for a photo of the f(x) singer and her manager. The photo showed that while the SM Entertainment singer was walking with her hands in her pockets, she had a staff member follow her around with an umbrella to protect her from the rain. Netizens have left their opinions on the issue, with many criticizing the singer.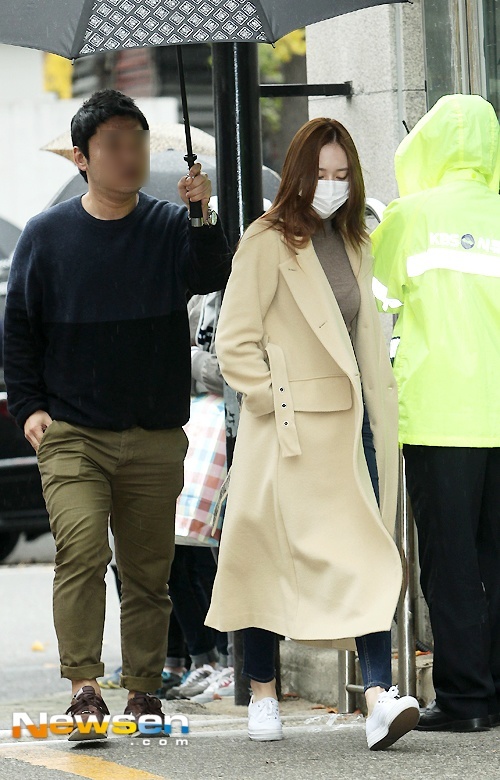 ---
NETIZEN REACTIONS
Koreaboo has collected reactions from Netizens who commented on the original article from our Korean source. The below comments are the most popular comments at the time of this article being published.
---
[+ 263, – 36] Can't she hold her own umbrella,,,
[+218, – 43] Stuff like this pisses me off no matter how pretty they are. No matter how famous you are hold your own damn umbrella. Is an umbrella really that heavy?
[+ 196,- 37] Hah they think they're something because they're celebrities treating their managers like slaves.
[+ 126, – 7] What is the manager a slave? She's got her hands in her pockets and her manager's carrying the umbrella
[+ 123, – 19] She looks like a bitch from head to toe
[+ 104, – 17] Freaking bitchy foreigner. Learn some manners if you're in a different country. She's not even a real singer
[+ 96, – 24] Looks like a bitch and acts like one too. What do you have no hands to hold the umbrella?
[+ 77, – 10] Do you wipe your own ass? Carry your own damn umbrella. It's not like you have a bomb in your pockets. Take your damn hands out!
Source:Newsen
Share This Post