Netizens praise IU for her cool acknowledgement of her relationship with Chang Ki Ha
With the confirmation of IU's relationship with singer-songwriter Chang Ki Ha from both their agencies, netizens took a moment to discuss the artists' cool acknowledgement to fans.
On the online community board Pann on October 8th with the title "IU's cool acknowledgement about the dating rumor ㄷㄷㄷ," the netizen included a screenshot of IU's fan cafe where she had left a message to fans regarding the dating rumor, acknowledging her relationship and further revealed they have been together for the past two years.
In the message, IU also revealed she is working on her comeback album including the music video filming.
The netizen wrote, praising IU, "IU just said in her official fan page and it's so great how she just coolly admitted it. They say it's been two years, I hope they have a beautiful relationship. I'm more excited about that music video filming actually hahaha."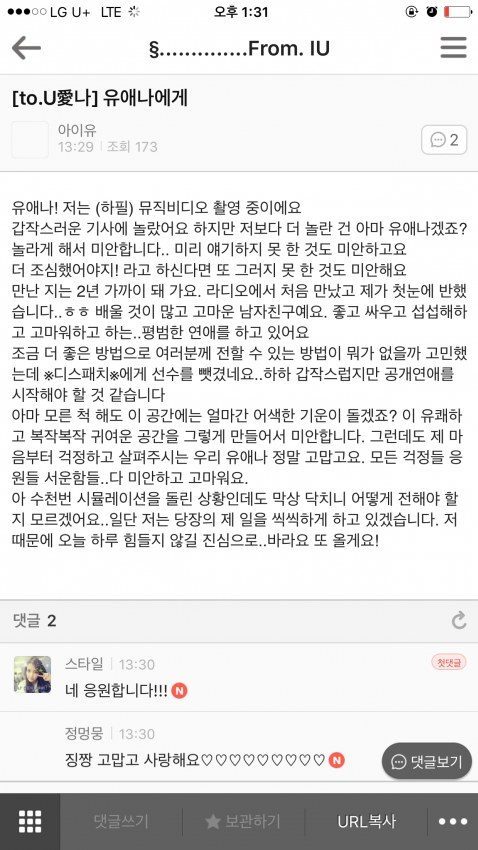 Source: Pann
Share This Post