Netizens question Jessica's motives following news of her activities in China
After series of news regarding Jessica's feature on a Chinese program, netizens discuss the hypocrisy of her actions.
X Sports released a recent photo of Girls' Generation's former member Jessica filming for a new variety show on August 4th. According to X Sports, the new variety show YES! COACH will premiere on the 7th with Jessica's episode airing at a later date. In a still cut released by Weibo, Jessica was seen wearing a pink and blue bathing suit and concentrating on something.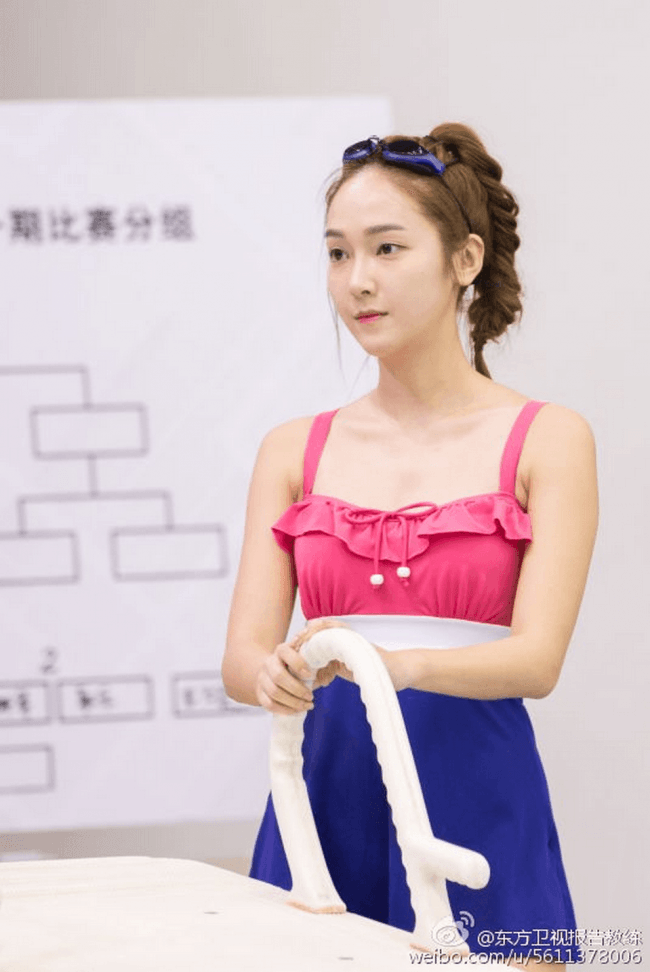 After the still cut and the news of her appearing in a new variety show were revealed, netizens gathered to comment on her hypocrisy. Jessica, who was reported to leave Girls' Generation to pursue her fashion brand business, is under fire for resuming her celebrity activities in a variety show in China. Read the netizen reactions below:
[+368, -59] She is now completely Chinese
[+291, -31] Isn't she supposed be designing or something? I guess her brand was just an excuse
[+278, -41] It seems that China grabs and supports members that leave SM Entertainment
[+188, -15] It is a little funny that she was claiming she was going into fashion and appearing on pictorials and variety shows instead of going to designer school or attending fashion shows. In the end, she isn't made to succeed in designing but to continue just as a celebrity..;; Her boyfriend was following her around like a manager going to Hong Kong and China before.. tsk.. How could Girls' Generation follow normal activities with her acting like this tsk tsk
[+232, -70] If a soybean paste girl jumps in water, do they become soy bean paste soup?
[+110, -8] Isn't she supposed to be busy with her fashion brand? Or is her business not going well?
[+120, -21] She seems like the girl version of Yoo Seung Joon haha
[+93, -12] She would have never went out on that type of variety show in Korea haha Due to her laziness haha But I guess she got desperate going out on shows like this hahaha Designer that works to promote her own brand to make sales hahaha So funny hahahaha
[+106, -30] I think her hair is falling out real bad
Source: X Sports and Weibo, Comments: X Sports via Naver
Share This Post