Netizens react to International fans love for Red Velvet's Joy
Despite being criticized by Korean netizens recently, Red Velvet's Joy has been receiving a lot of love from international K-pop fans.
Different cultures adhere to different standards of beauty and at times that can cause people's opinions to differ on who's beautiful and who's not. This is just what happened with this young rookie artist when Korean people criticized her for her 'thick' legs while international fans fell in love with those same 'athletic' legs.
"Korean people love very thin bodies so this kind of response, it hard to find, but international K-Pop fans are going crazy for Joy's legs, especially her thighs ㅋㅋㅋㅋㅋ. Some people even said they feel like a pervert because they keep staring at them ㅋㅋㅋㅋㅋㅋ. People are even saying she's the next leg beauty after Park Bom. Personally I like athletic legs like that rather than rail thin legs ㅋㅋㅋㅋ. Joy said she likes exercising too."
Find out what Netizens had to say about this article below!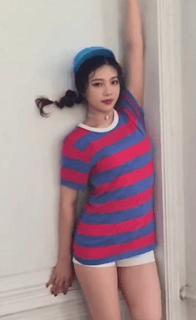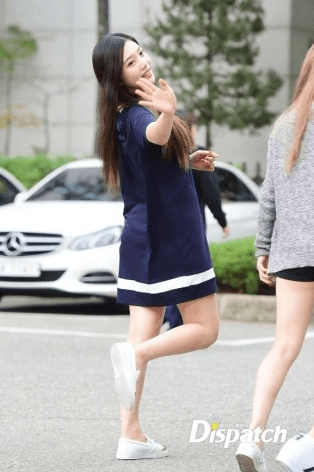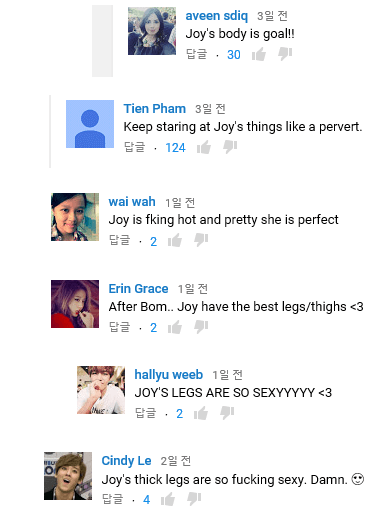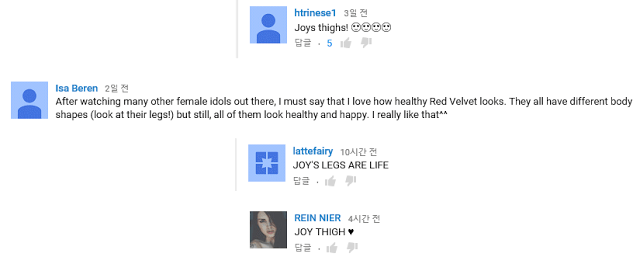 ---
NETIZEN REACTIONS
Koreaboo has collected reactions from Netizens who commented on the original article from our Korean source. The below comments are the most popular comments at the time of this article being published.
---
I know right? She has such a great body
I love legs like that over sticks any day
If you see her in real life you won't think she's chubby at all probably
See there are many people who love her as she is stop trying to drag her down
Source: Instiz
Comments: Instiz
Share This Post