Netizens React To Cao Lu's Plastic Surgery CONFESSION
Although South Korea is often referred to as the plastic surgery capital of the world, celebrities are still quite sensitive about the topic.
However, on a recent broadcast of popular reality show We Got Married, FIESTAR's Cao Lu casually admitted to have received plastic surgery on her nose. When her virtual husband Jo Se Ho asked her why she had it done, the LOEN Entertainment singer replied that she did it to become prettier.
At the Cao Lu's honest confession, however, netizens praised her for being up-front and charming instead of criticizing her for having had plastic surgery.
Meanwhile, Cao Lu and Jo Se Ho recently had their first encounter as a virtual couple, albeit awkward, and have begun to proceed as the latest couple of We Got Married 4.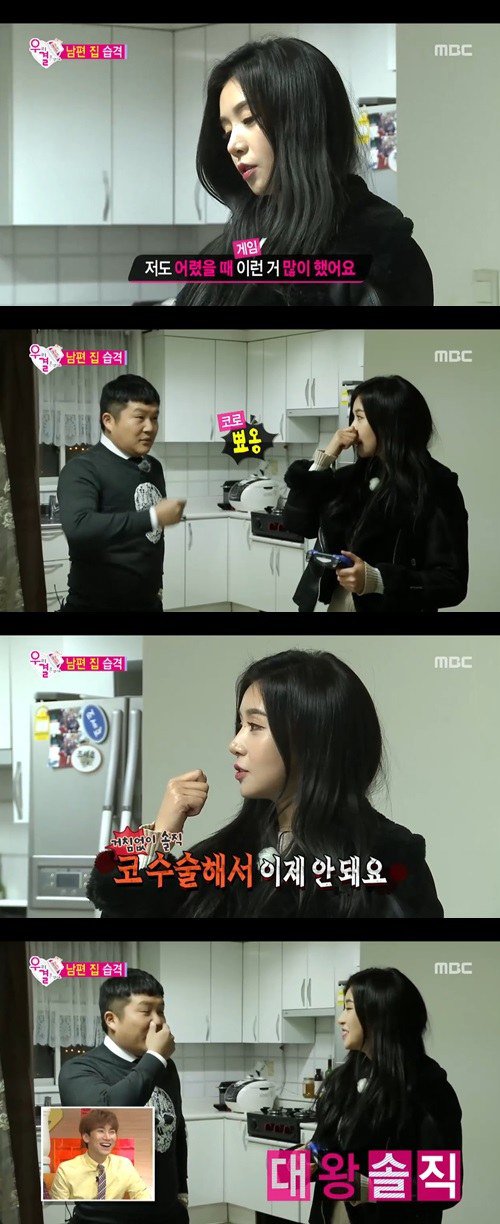 ---
NETIZEN REACTIONS
Koreaboo has collected reactions from Netizens who commented on the original article from our Korean source. The below comments are the most popular comments at the time of this article being published.
---
[ +535 / -173] I really think her personality is so freaking cute hahahahaha She is also pretty T_T_T Men go crazy over those fox- looking females… Why does it matter if she got some plastic surgery.. It is normal for females for wanting to look pretty… There are diets and other things but there are limits to what you can do naturally… That is why while others are at home, they get brave enough to go to the hospital and pay their own money to get plastic surgeries. I don't know why they deserve criticism from ugly ass people like you guys. Did you pay for them or even tell them they were pretty before surgery.. Instead of criticising, go work out or something. Or try to get better-looking yourselves.
[ +362 / -37] She also did double eyelid surgery
[ +318 / -87] She is so pretty
Source: Newsen
Share This Post