Netizens SHOCKED After Trainee Contracts LEAKED For "Produce 101"
Although many netizens expressed reservations when the concept of survival show Produce 101 was first announced, the Mnet show has become quite popular since its first broadcast.
And while many viewers have enjoyed the show so far, however, many were shocked after discovering the details regarding the contracts of the trainee contestants. A photo of a contestant's contract revealed some interesting details, including that none of the girls are being paid to appear on the show, and that Mnet is taking no responsibility for the potential negative effects that may result from what is known as the channel's infamous "malicious editing. Upon discovering the details, many netizens have criticized the channel and its show for their treatment of the show contestants.
It was also revealed that a non-disclosed part of the contract states that "In no situation can the members seek legal action against the production company"
Find out what Netizens had to say about this article below!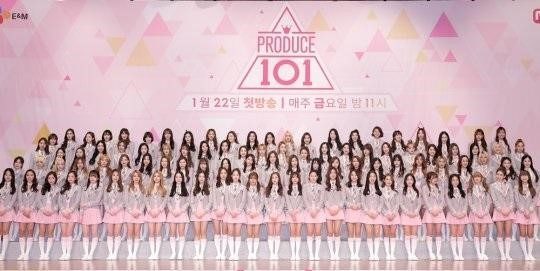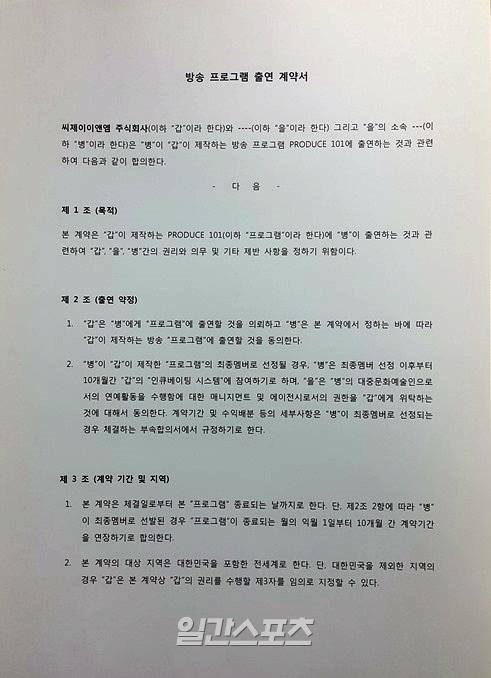 Clause 2
A (Mnet) requests that B (members) appear on the show and B agrees to appear on the "program" produced by A
If B is selected as the final member of the "program" produced by A, B  will participated in the 10 month "incubating system" of A and C (B's company) will give up relinquish all managing rights as an agency of B's promotions to A. The duration of the management contract and profit splits will be discussed when chosen as the final member
Clause 3
This contract is in effect until the "program" is over but as with the 2nd line of clause 2 if B is selected as the final member the contract will be extended by 10 months after the closing of the show.
The contract is in effect in all locations globally including Korea. With regards to foreign activities, A can choose a third party to act on behalf of A.
---
NETIZEN REACTIONS
Koreaboo has collected reactions from Netizens who commented on the original article from our Korean source. The below comments are the most popular comments at the time of this article being published.
---
[+ 7250, – 106] The level of Mnet…
[+ 4935, – 80] Of course ㅋㅋ it's a collection of all the editions from Super Star K, SMTM and Unpretty ㅋㅋㅋ they all knew what they were getting in to.
[+ 6412, – 890] This is why some fall victim to malicious editing while Jellyfish's trainees all look like angels because they are CJ's subsidiary. Kim Se Jung benefited the most.
[+ 2083, – 86] Did it really have to be 101 people…
Source: Ilgan Sports
Share This Post