Netizens show confusion over BoA's depiction as a bear in SMTOWN poster
A recent post by SM Entertainment has confused BoA and her fans by depicting the artist as an adorable chubby cartoon bear.
On February 2nd, the star uploaded on her Instagram and Twitter, "Hmm…am I a bear? Why…??? They're treating me like a bear now ke." Along with this message, BoA attached a close up of her depiction as a bear, leading fans and followers alike to share her confusion.
However, in images featuring other artists such as SHINee, f(x), and Girls' Generation, the members are painted as cartoon people rather than as animals.
The image has caught netizen attention as they state they do not understand why the agency would treat BoA in such a way, some commenting harshly on the image.
Check out her Instagram message below and other artist depictions: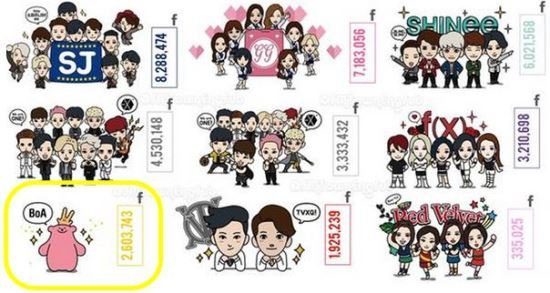 Source: Cookie News
Share This Post