Netizens SICK And TIRED Of EXID Hani's Constant CRYING On Korean TV Programs
Viewers and netizens claim they are sick of Hani constantly crying on programs
Hani has been criticized in the past for her crying in order to allegedly buy sympathy from fans and viewers. But are netizens and viewers fed up with her constant crying?
Originally posted on Pann, netizens claim they are sick of EXID Hani constantly crying on programs.
Titled "Am I The Only One Sick Of Hani Crying?" here is the direct translation of the post and comments below.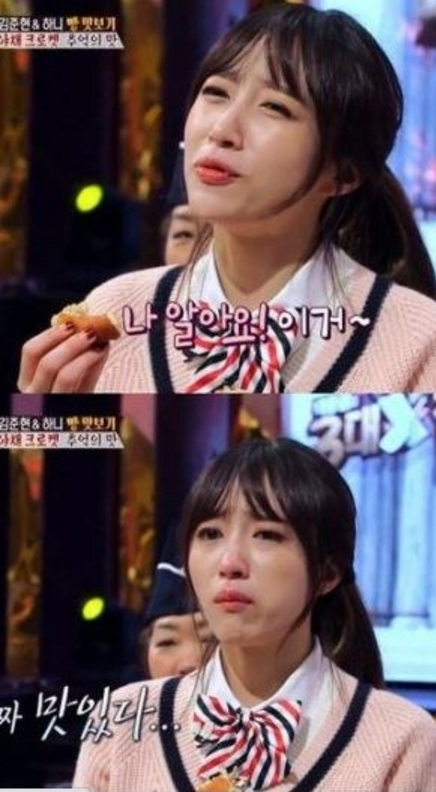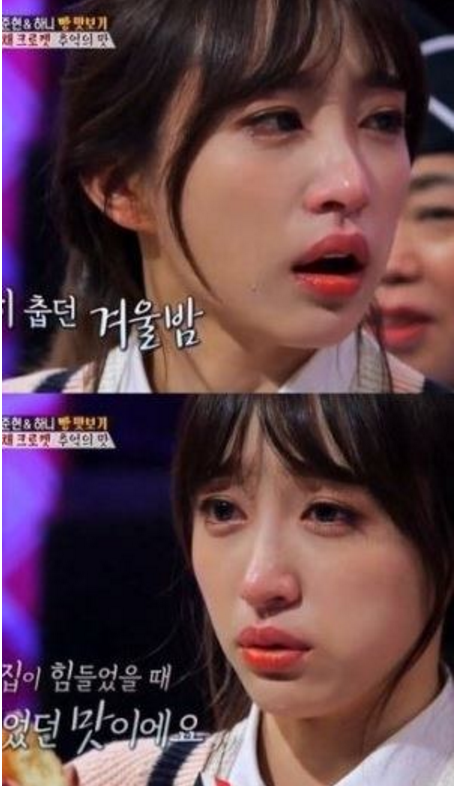 On a SBS broadcast, comedian Kim Joonhyun and Hani ate bread from a popular store located in Gangneung. After Han ate, she started crying which made everyone awkward. She stated "this is the bread we ate when our family was going through a hard time in the past."
Here are the netizens' reactions. People claiming they are sick of it and can't but cringe vs. it made them emotional."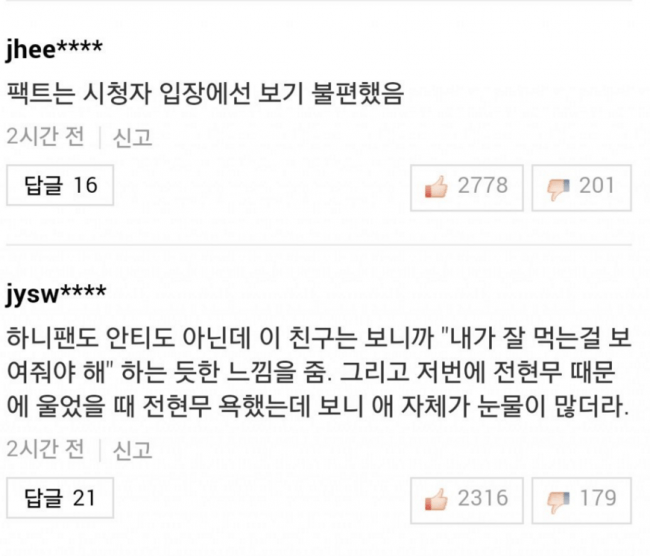 [ +2778 / -201] The fact is that as a viewer, it was uncomfortable to watch.
[ +2316 / -178] I'm not a fan nor anti-fan but I think she pressures herself saying "I must show viewers that I can eat well." i criticized comedian Jun Hyunmoo when she cried on award show because of him but it seems that she cries a lot.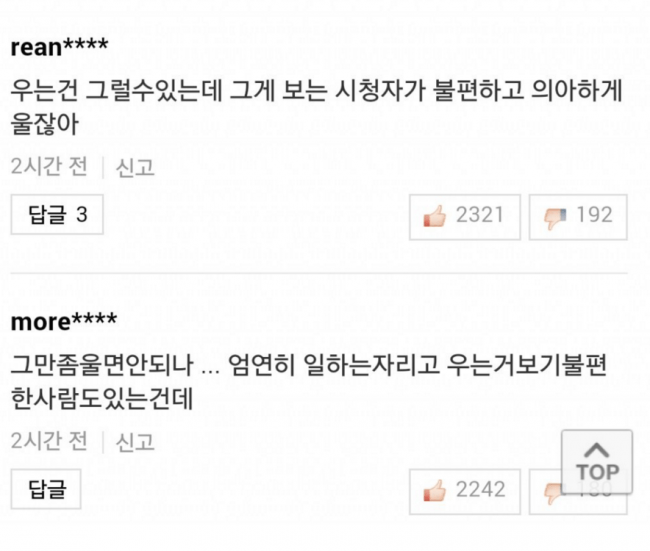 [ +2321 / -192] Yes she could cry but she cries in a way that makes viewers uncomfortable and can't help but cringe
[ +2242 / -180] Can she stop crying… She is there to work for money.. And there are people who are uncomfortable because of her.

---
NETIZEN REACTIONS
Koreaboo has collected reactions from Netizens who commented on the original article from our Korean source. The below comments are the most popular comments at the time of this article being published.
---
[ +60 / -2] Isn't is okay for others to feel uncomfortable? Did you feel sad when you saw a student in school crying everyday? I feel the same way towards her.. She is like a sociopath —
[ +58 / 0] Just pretend you cried because it was good hahahaahahahah If others saw this, they would think she is some North Korean idol hahahahaahahah It made me laugh when she started saying 'with my mother and brother in winter'
[ +48 / 0] To be honest, she over reacts ALOT
Source: Pann
Share This Post