Netizens sick of media outlets comparing Suzy and Seolhyun
With the growing popularity of AOA's Seolhyun, there seems to be no end in sight for comparisons between the singer and miss A's Suzy.
Although both singers are very popular in Korea, netizens are sick and tired of different media outlets making comparisons between the two. One netizen on Pann created a post showing just how often the two idols are compared against each other, posting several photos of both online articles and physically printed articles with comparisons of the two popular singers.
The post has gained a lot of attention and a lot of netizens agreed with the creator of the post that there is just too much stress on comparing the two idols, despite the two stars having their own unique appeal and talents.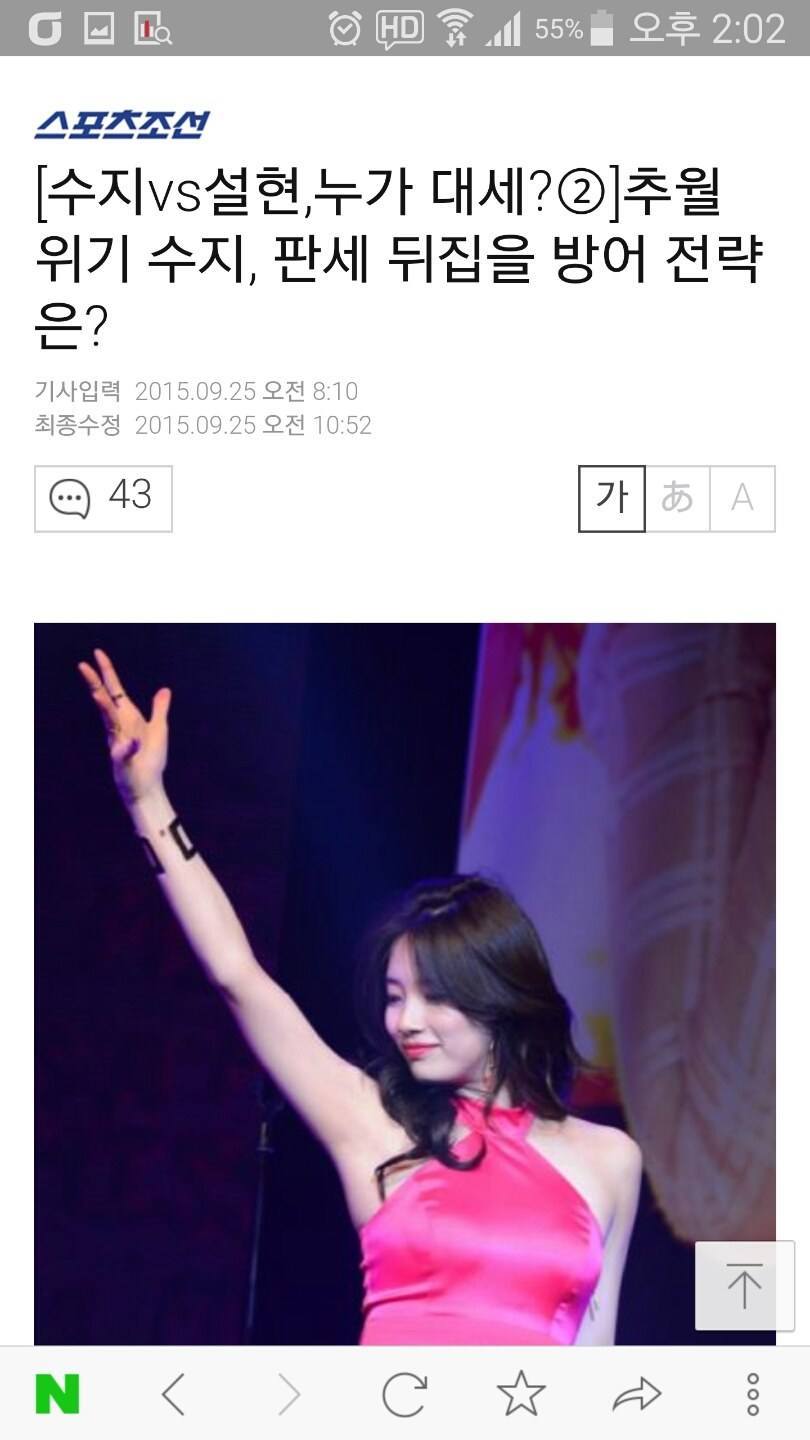 [Suzy vs Seolhyun who's the trend?]Suzy in danger of being left behind, does she have a plan to keep her crown?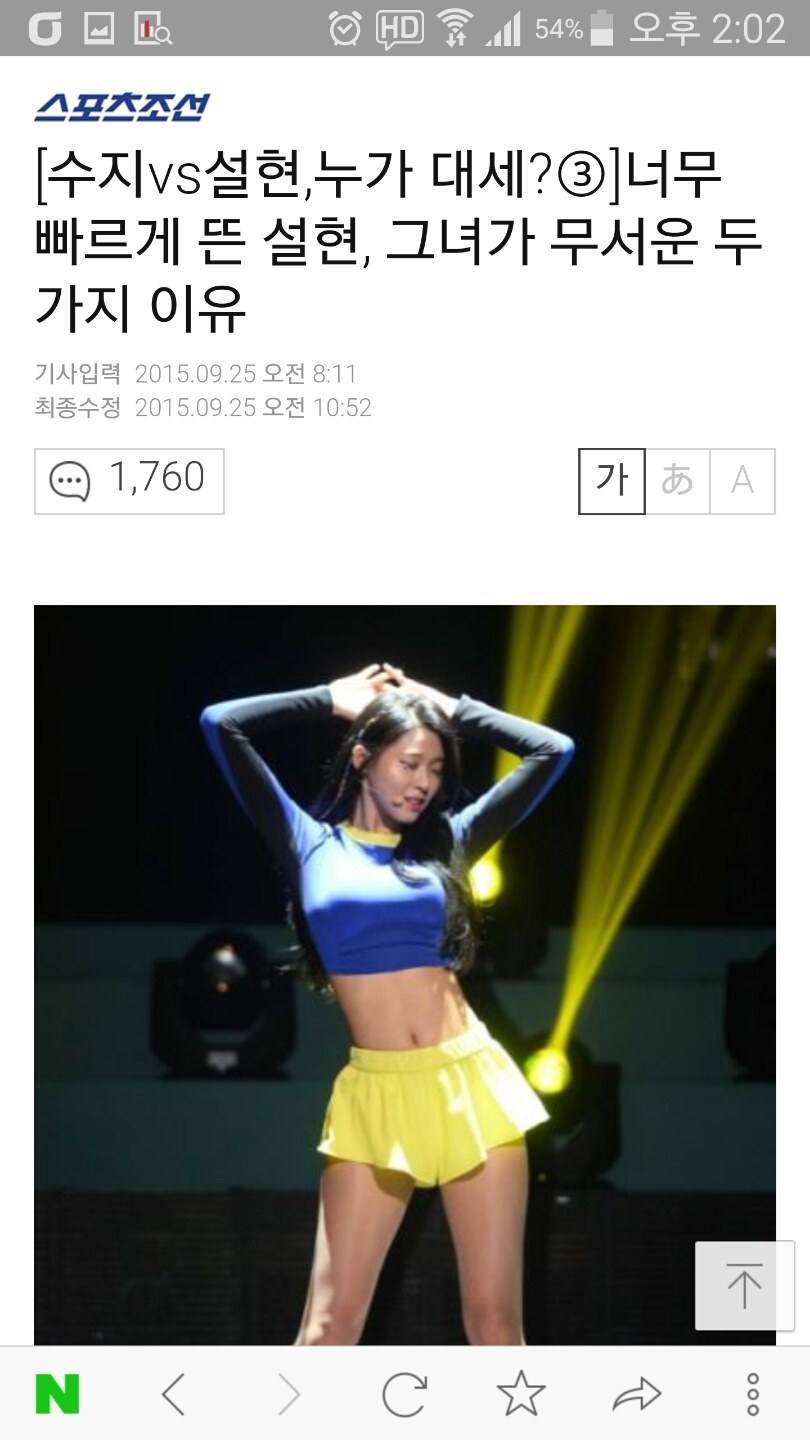 [Suzy vs Seolhyun who's the trend?] The star that rose too rapidly, two reasons that make her a big threat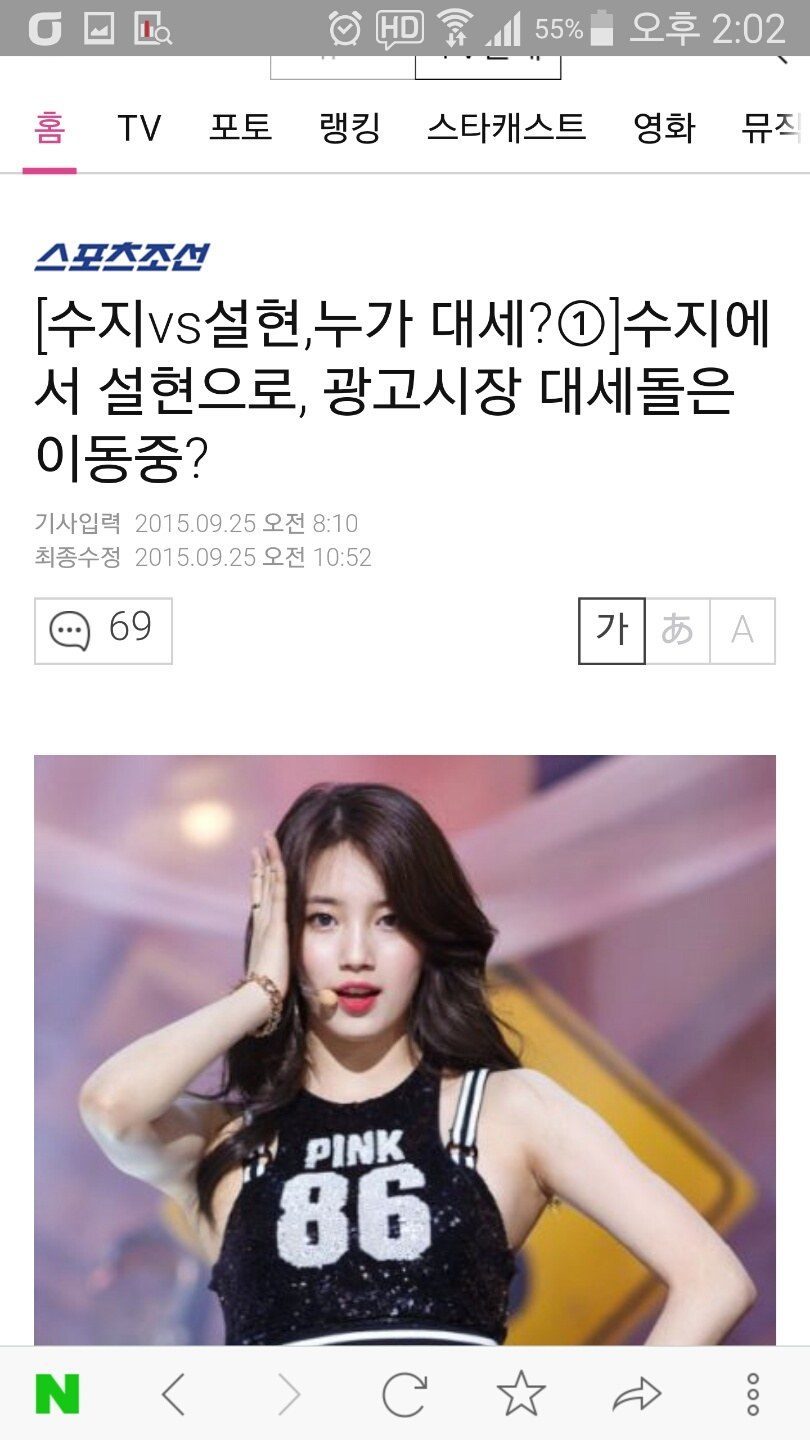 [Suzy vs Seolhyun who's the trend?]From Suzy to Seolhyun is the most popular advertisement model changing?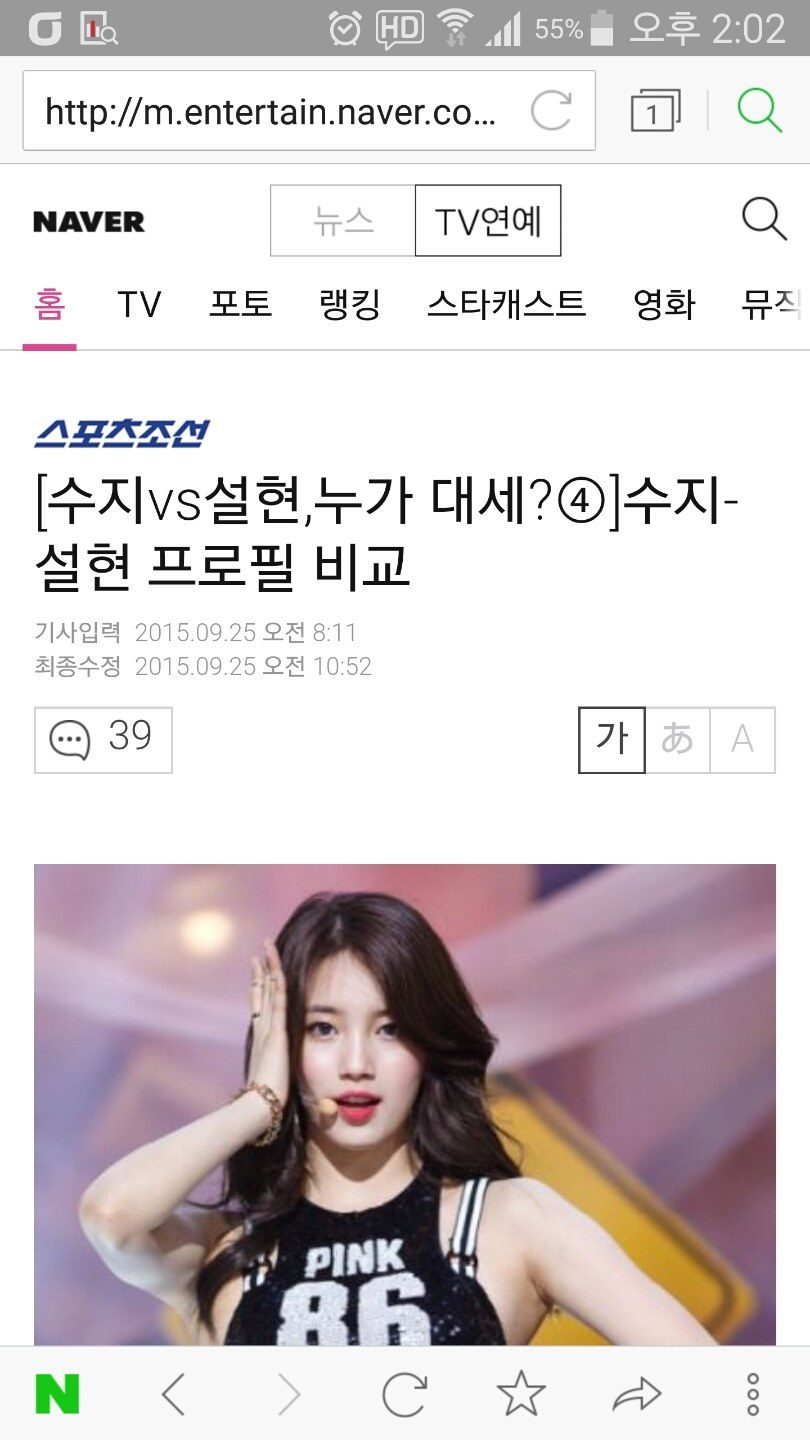 [Suzy vs Seolhyun who's the trend?] Comparison of the two profiles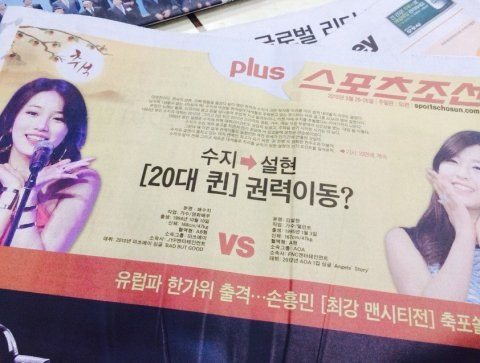 From Suzy to Seolhyun [Twenties Queen] Power shift?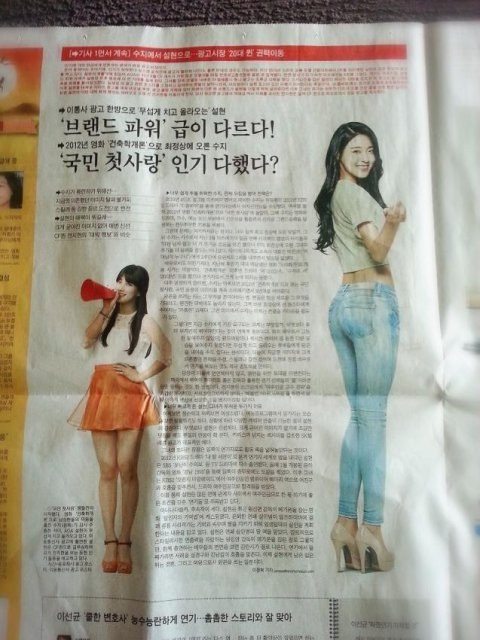 The level of 'Brand Power' is different. Is the 'nation's first love' dying down?
---
NETIZEN REACTIONS

Koreaboo has collected reactions from Netizens who commented on the original article from our Korean source. The below comments are the most popular comments at the time of this article being published.
---
[+ 366, – 37] As a Suzy fan this pisses me off HARD. Which part of Suzy has she caught up to? She's a rookie that just debuted and sure she's done a few dramas, movies and is in several advertisement but that makes her a rising star. Suzy debuted in 2010 and won 1st place with record time and won rookie award and MAMA award the same year. Before a year was passed she was the main character of Dream High that was the highest rated show of that time and won rookie awards the same year. She won several awards and she is the number 1 advertisement model and is popular in China as well. All PDs and Directors praise her and choose her as an actress they want to work with next to Jeon Ji Hyun and Ha Jiwon so leave her alone please.
[+ 295, – 21] She's done a couple as a Series. Suzy's done over 90 and has the highest female idol guarantee. All dramas she's been in hit over 20% and was voted as Top 5 female Korean celebrity. Seolhyun is just making it and I want to tell fans not to lay all media play blame on the company. I've seen fans link Seolhyun with Suzy plenty of times.
[+ 180, – 197] Seolhyun's done no wrong this is just her company's work.
Source: Pann
Share This Post