Netizens speculate on Doyeon and Yoojung's special admission to arts school
Netizens suspect another case of special treatment once more after news of I.O.I's Doyeon and Yoojung's transfer to Seoul Performing Arts High School were reported. 
A few days ago, it was reported that Doyeon and Yoojung applied for a transfer to Seoul Performing Arts High School as both members attended school outside of the city. The decision was due to I.O.I's tight schedules thereby not allowing the members to attend their classes timely.
However, the transfer caused some netizens to speculate if the transfer was simply another case of a special admission considering that the two singers were celebrities. The comments section of the post originally posted on Pann talked about the coincidence as to how many celebrities are enrolled at the school, specifically transfer ones.
Meanwhile, other I.O.I members such as Mina and Pinky are also enrolled at the same high school.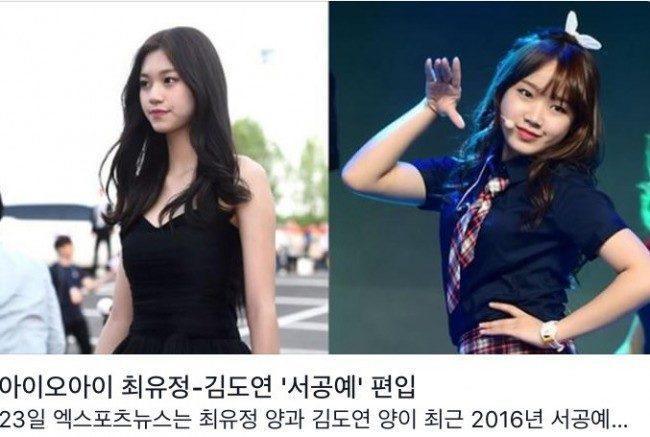 Source: Pann
Share This Post