Netizens suspect trouble between Suzy and other miss A members
Suspicions have been arising, speculating trouble in miss A's paradise, as a couple of hawk-eyed netizens notice the absence of Suzy in photos of fellow member Jia's birthday party.
Rumours have started arising prior to the upload of a post on February 5th, titled "miss A ostracizes Suzy." Along with the post are photo attachments that appear to be from Jia's birthday party. At first glance, they look like images from any other party. However, upon a closer look, there is a clear lack of Suzy's presence.
The uploader of the post went on to justify his suspicions about her absence, stating that, "Suzy did not have schedules on that day," presenting an argument that questions exactly what kind of reasons Suzy had for failing to show up. The poster then goes on to justify that, "During early stages of their debut, Suzy and other members were so close and uploaded selcas of themselves but ever since she blew up as a solo artist, not even one selca was uploaded…the other members and Suzy aren't following each other and the only picture they have together is from the JYP Nation concert last year."
Additionally, the subject of putting other celebrity friends before each other has contributed to the issue. In the photo of Jia's party, while it was clear that Suzy was absent, it is even more clear that there are members of other groups, both from JYP Entertainment and not, including 4MINUTE's HyunA, 2AM's Jokwon, and Girls' Generation's Hyoyeon. 
The poster has also noticed that Suzy seems to show more affection towards other artists on her public SNS accounts, stating that, "Suzy congratulated other JYP artists such as Bernard Park and 2PM's Junho on their birthdays through SNS, or re-tweeted them, but she did not do anything during one of her own member's birthday."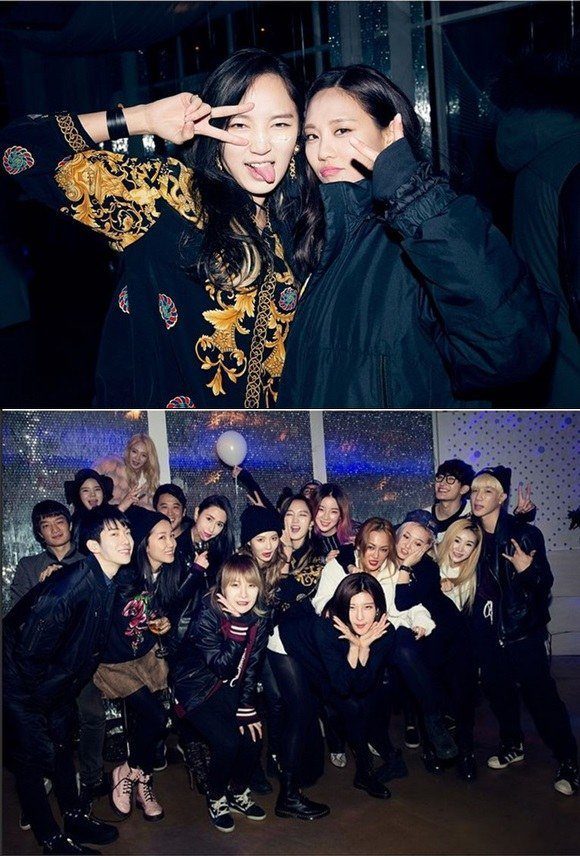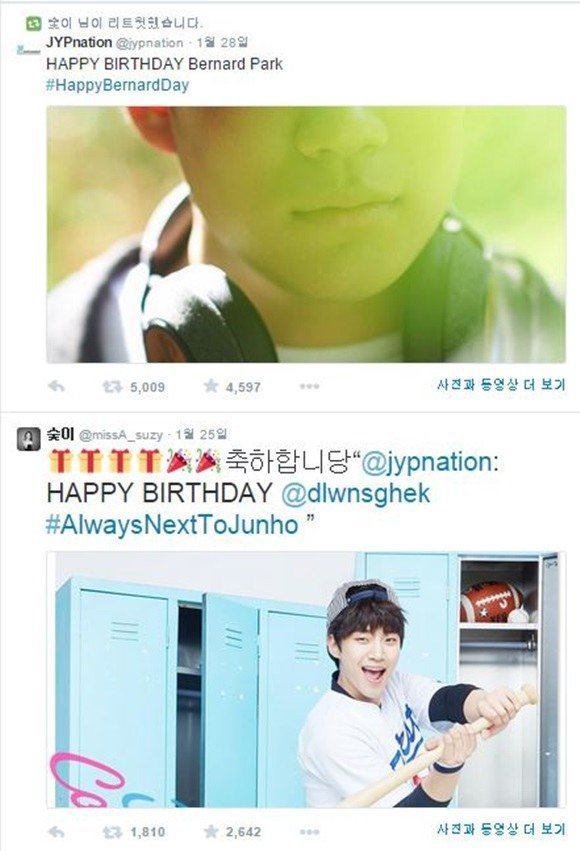 Source: The Fact
Share This Post