Netizens uncover more photos of Kai and Krystal dating
After news of Kai and Krystal dating went out on April Fool's, netizens uncover more evidence of their said private dates. 
On April 1st, a post on Pann gained much interest after a photo of their alleged date in a hotel was published online. The photo, allegedly taken by a fan in secret, was leaked online as it showed proof that the speculations were more rampant before the confirmation of their real relationship was reported.
The post further caught attention for its intimate nature leaving some netizens to describe scandalous. However, other fans defended the post by arguing that the photo violated their privacy.
Meanwhile, it was reported and confirmed that after years of knowing each other, Kai and Krystal have taken their relationship to the next level. SM Entertainment later on confirmed of the two dating.
Find out what Netizens had to say about this article below!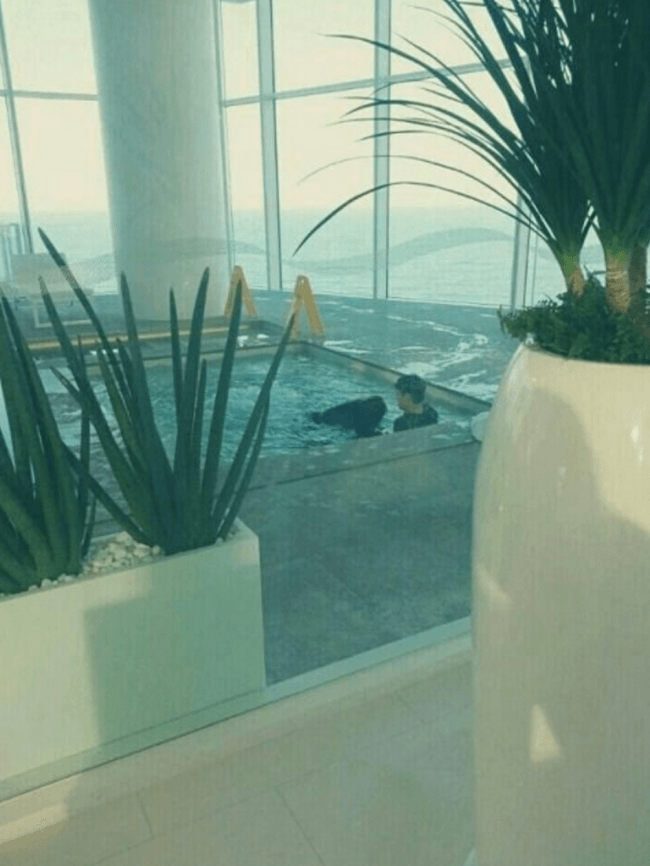 ---
NETIZEN REACTIONS
Koreaboo has collected reactions from Netizens who commented on the original article from our Korean source. The below comments are the most popular comments at the time of this article being published.
---
[+ 318, – 53] Why would the photo taker take the photo so secretively if it weren't Kai and Krystal
[+ 296, – 50] EXO fans denied that they were dating so hard when people were posting evidence and the scandal happened ㅋㅋㅋㅋ you can deny they went to a hotel together all you want but it happened
[+ 152, – 314] Shut up if you don't know what you're saying you can't be sure that the guy is Kim Jong In you can only see the back of his head. People jumping on the band wagon everywhere ㅋㅋㅋㅋ
Source: Pann
Share This Post