Nine Muses' Hyuna participates in a risque photoshoot for "Arena Homme +"
Celebrating the return of Nine Muses, Hyuna appears in a provocatively stunning pictorial for Arena Homme Plus. 
On November 24th, Arena Homme Plus, a male fashion publication, perfectly portrayed the sexy, femininity of the singer, who managed to portray a sexy image by showing hints of her lingerie. In one particular photo, she was seen with her top buttoned down, revealing a black lacy underwear, catching the attention of her fans.
The subtle but risqué styling further enhanced the sensual concept of the post teasing its readers for the full pictorial from their December issue.
The full shoot and exclusive interview will be featured in the official homepage of the magazine soon.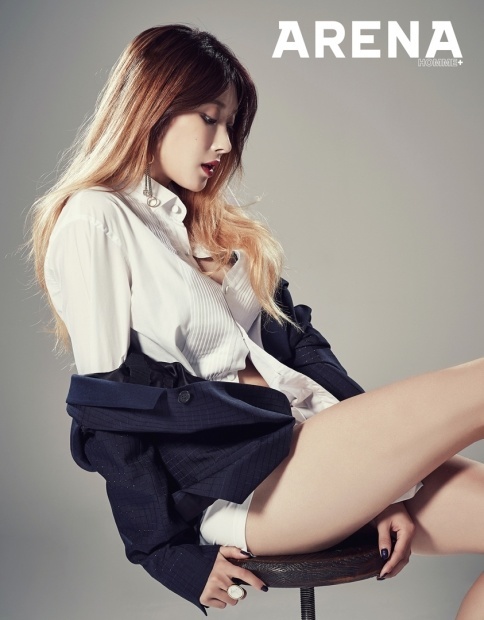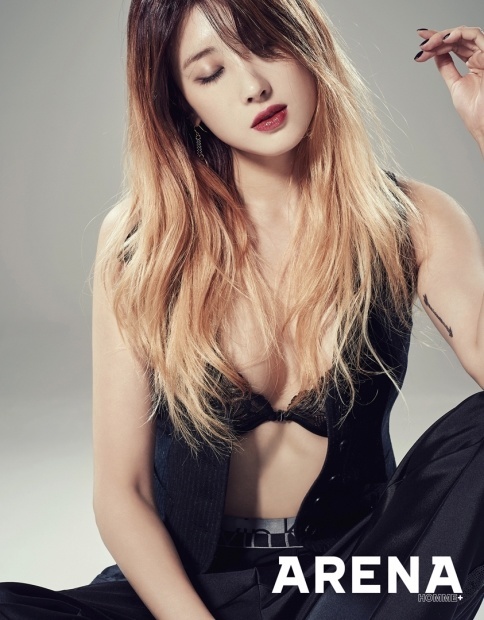 Source: Money Today
Share This Post