Nine Muses' Kyungri claims to be ignored by Star Empire's CEO?
Nine Muses' Kyungri claims to be ignored and discloses an interesting plea for Star Empire Entertainment's CEO. 
Appearing on the pilot episodes of new program Duty Olympics, Kyungri partly confesses that she was repeatedly ignored by their CEO, Shin Joo Hak. She adds that, "My agency's CEO does not accept my greetings when I say hello. However, he is not the same with Kwanghee, Siwan and Hyungshik," implying that the CEO only accepts greetings from specific artists and not everyone.
Kyungri further states that Kwanghee even got a bag from the CEO and only wished that he would smile back and accept her greeting.
Kyungri joins other female idol group members EXID's Hani, AOA's Jimin, After School's Lizzi and more.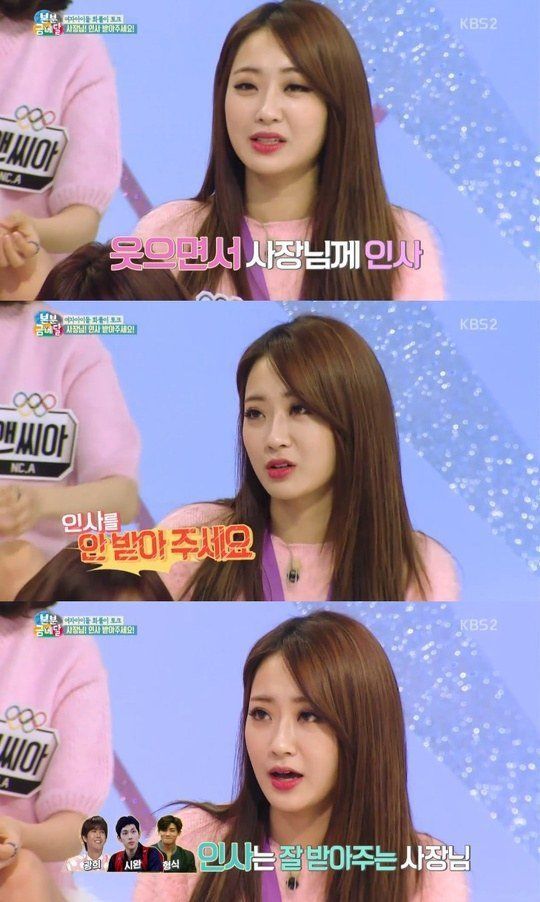 Source: Newsen
Share This Post