I.O.I's Somi under fire for her "banana diet" revelation
Since making her debut with I.O.I, Somi revealed the secret behind her recent weight loss. 
On May 24th, Somi and the rest of the members appeared as guests for tVN's Taxi. She was asked about her recent weight loss and was asked about her secret diet also enumerating a few diet fats in South Korea.
According to Somi, she lost weight because of a banana diet and detailed that, "I only ate one banana for breakfast, lunch and evening." She went on to reveal that she lost four kilograms from the diet immediately after a week.
The statement earned a number of negative response from the netizens for imposing a strict diet on a 16 year old and highlighted her need for nourishment due to their rigorous rehearsals and tight schedules.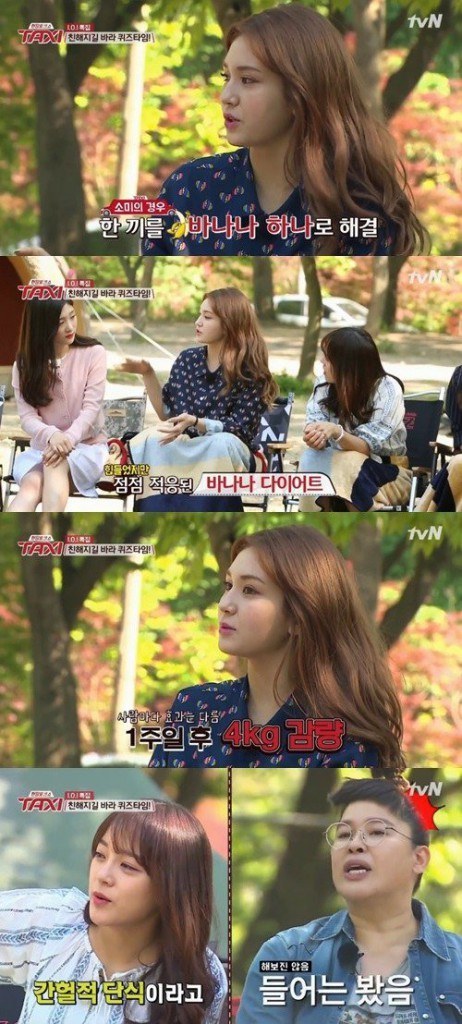 Source: Newsen
Share This Post