Okasian calls dok2 a "fuckboy" over comments about It G Ma
Dok2 has the members of The Cohort up in flames due to a comment he made on the track "It G Ma" during an interview.
In an interview with the founders of 1llionaire Records, Dok2 and The Quiett sat down with Complex to discuss what it meant to be part of 1llionaire.
In the interview, Dok2 was asked about his thoughts on the viral sensation, Keith Ape's "It G Ma". The track also features some of the other members of The Cohort including JayAllDay, Loota, Okasian, and Kohh. The Cohort is a rap group which combines Japanese, Korean, and English together into one track, generating an unique music style. The crew also goes by the nickname, "underwater squad".
Dok2 states in the interview, "It's not a hit yet if it ain't making at least $100,000. If it's popping, you got to get rich off that shit." which instantly angered the underwater squad.
Instantly, The Cohort members went to their social media, showing disapproval for Dok2's statement. They stated that the goal of the track was not to earn money but was given for free for the fans to enjoy. Not only were the members affected, but The Cohort's agency, Hi-Lite Records also posted the exact same lines that stirred disagreement.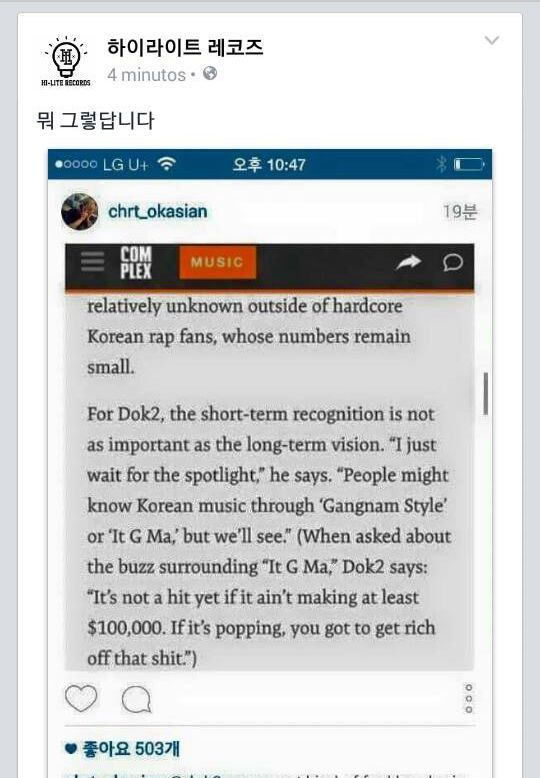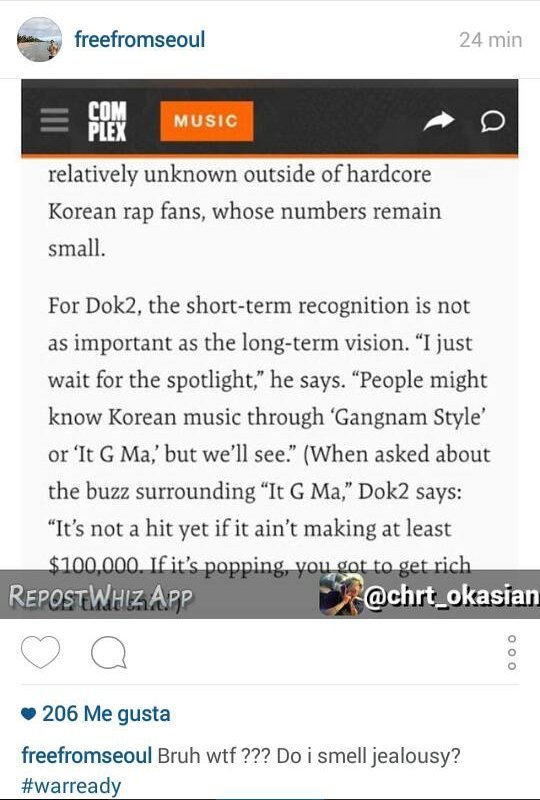 Source: Complex
Share This Post