Pann users defend miss A's Suzy against malicious comments
Netizens protect miss A's Suzy from malicious and inappropriate comments after a photo emerges.
After a photo emerged in an article by TV Report, netizens started to leave vulgar comments regarding the bruises on her legs.
Originally posted on Pann, netizens discuss these malicious and inappropriate comments.
Titled "Tsk Tsk, The Standard of Malicious Comments On Suzy's Article," here is the direct translation of the post and comments below.
"Theses are comments from Suzy's latest article regarding her leg bruises
"Isn't this a little too much? I guess the reporter was targeting this too
"This is why they don't date in public..
"Can they report this to the police? Where do they report this"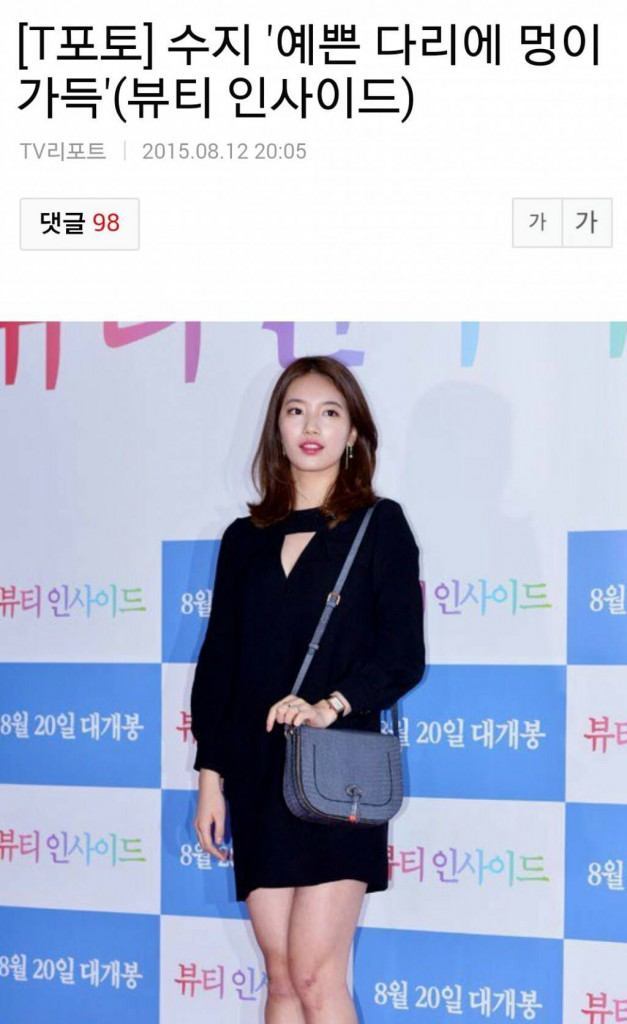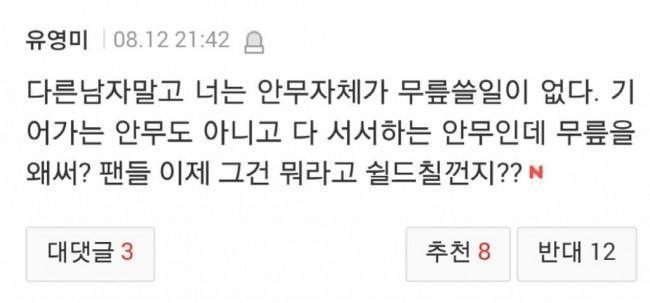 [+8, -12] There is no need to use your knees in choreography of "Only You." There are no choreography crawling so what would there be any use of your knee? How are her fans going to defend her from that??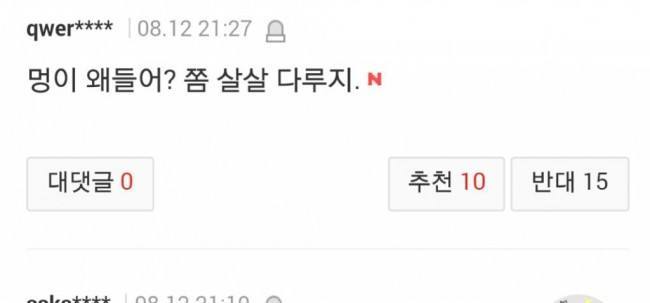 [+10, -15] Why are there bruises? Should've treated her less rough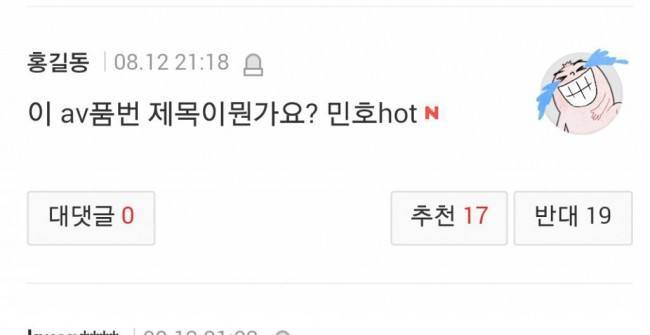 [+17, -19] What is the adult video number? Minho Hot

[+17, -18] Hmm… I guess her boyfriend treated her rough. That mother f*cker —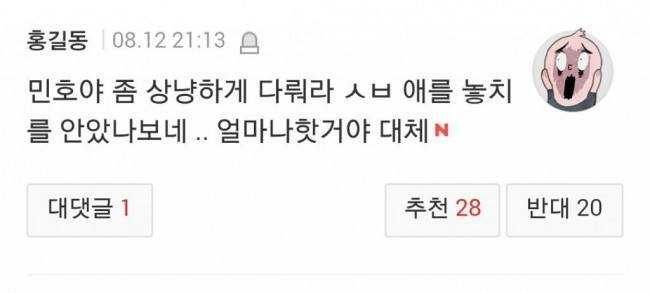 [+28, -20] Minho, please treat her gently. F*ck. I guess he didn't let go of her.. How much did they do it exactly.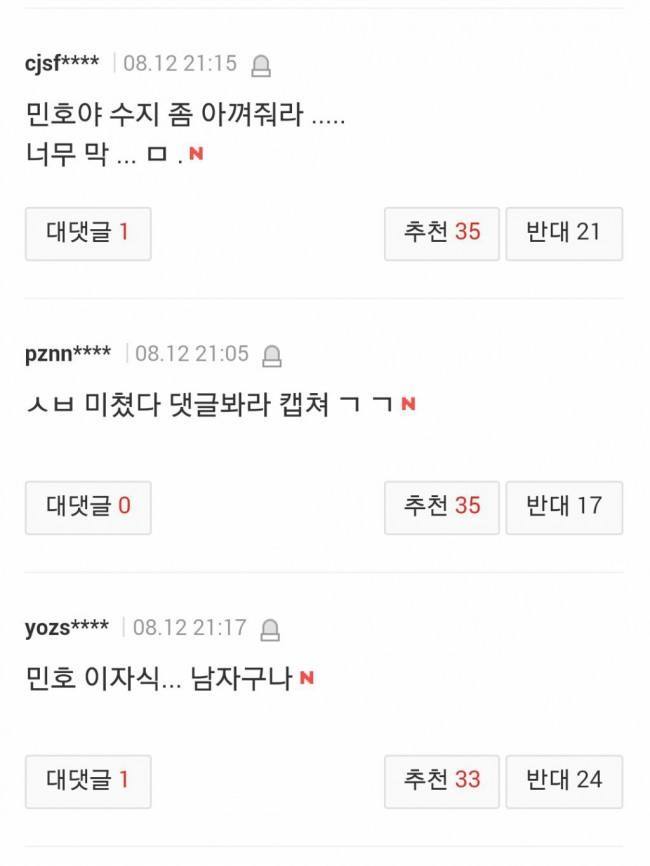 [+35, -21] Minho, please treat her gently. You're doing it soooo…
[+35, -17] F*ck all of these comments are crazy. Capture them gogo
[+33, -24] Minho, this dude…. He was a man after all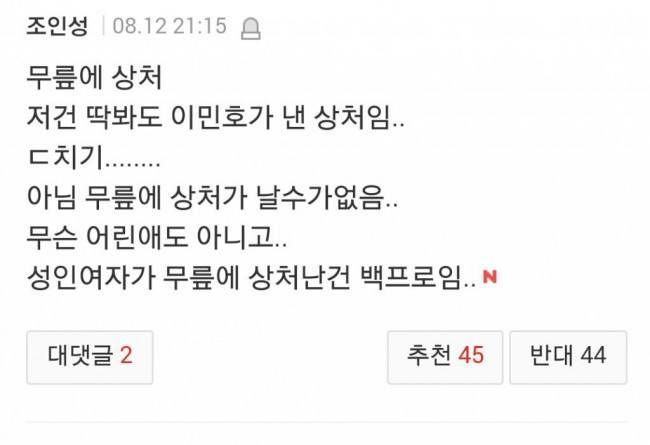 [+45, -44]  The bruises on her knee.. It is so obvious that Lee Minho gave those bruises to her.. doggy style……….. There are no other ways to get bruises on your knees… She isn't even a young child… It is 100% when a woman has bruises on her knees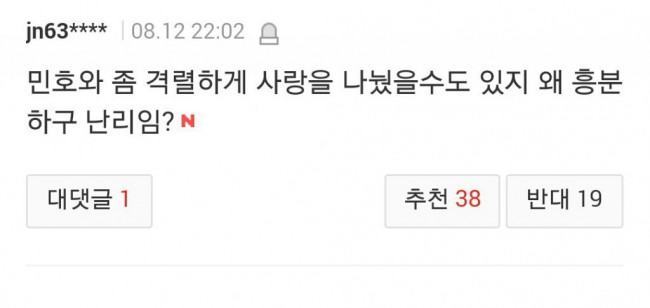 [+38, -19] I mean she could had passionate love with Minho, why are everyone getting turned on and sh*t?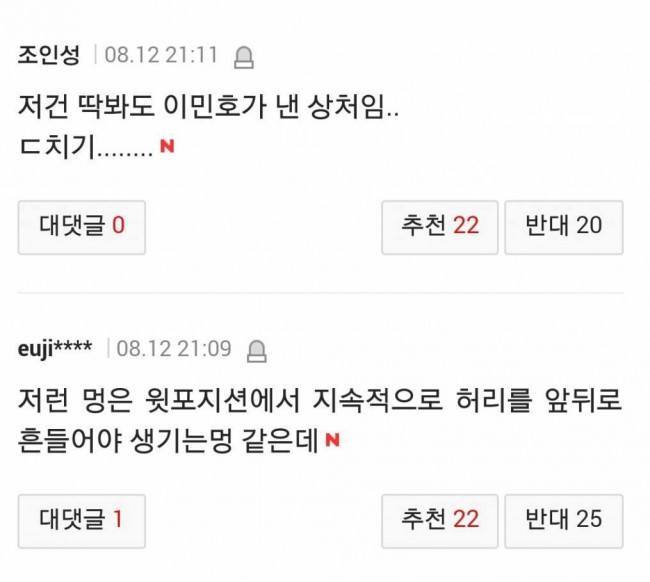 [+22, -20] It is so apparent that Lee Minho gave her those bruises… doggy….
[+22, -25] Those bruises mean you have to do a certain position and shake your waist front to back constantly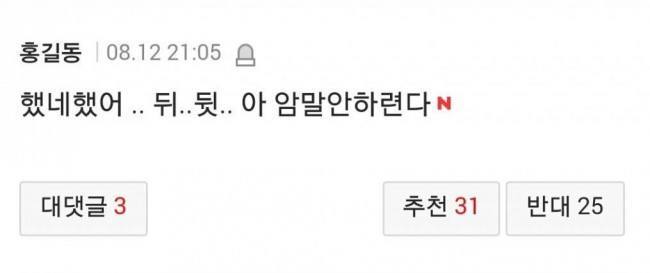 [+31, -25] They did it… dog.. doggy.. Eh I'm not going to say anything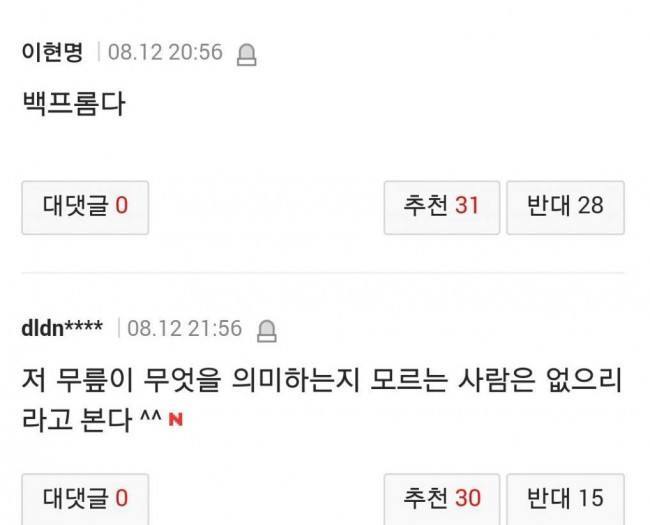 [+31, -28] 100%
[+30, -15] I'm going to guess that there is no one who doesn't know the meaning of those bruises on her knees

[+139, -6] The fact is that people leaving those comments look like fungus dried octopuses in real life
[+138,  -7] I hope Suzy starts suing malicious comments. Those comments are too extreme.
[+125, -6] I hope she sues that with no mercy — But they'll just blame their young siblings when they get caught
Share This Post