Papa Liu hilariously photobombs Amber's photo with epic expression
We can undoubtedly trace f(x) Amber's quirkiness back to her father.
On May 24th, Amber uploaded a photo of herself and a fan posing closely for the camera on her official Twitter account, only to have her father do a major photobomb in the background.
With a captioned edited photo and a closeup of her father that read, "Just Papa Lui being LIU," Amber tweeted, "LOL DAD. Thank you to the fan for being such a good sport."
Amber, who is known for her free-spirited and friendly personality, definitely picks up after her father, not only in looks but also her playful and silly personality.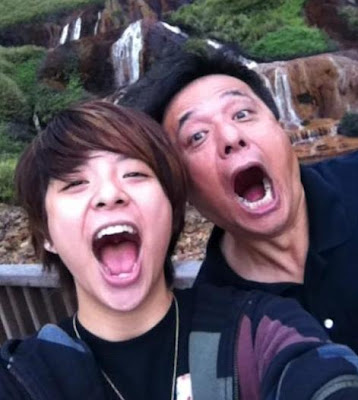 https://www.youtube.com/watch?v=td-KgFg-Fus
LOL DAD. Thank you to the fan for being such a good sport pic.twitter.com/Zj1IfOPNId

— Amber J. Liu 刘逸云 (@llama_ajol) May 24, 2015
Share This Post