Park Bo Gum's Height And Visuals Shine Even While Standing Next To EXO's Kai
Park Bo Gum is once again making fans agape with his visuals and tall stature after an interview with boy group EXO during Music Bank.
On June 10th, EXO held their comeback stage at Music Bank where they performed their double title track "Lucky One" and "Monster." Holding an interview with MC Park Bo Gum backstage, fans couldn't help but compare the visuals of all the celebrities in the room.
Standing next to member Kai, both the idol and Park Bo Gum are recorded to have a height of 182cm in their official profile, or 6'0″. However, due to the angle and Park Bo Gum being a little closer to the camera, it seems as if the actor seems a bit taller in this scene. Additionally, though EXO boasts many top visuals in their group, fans have noticed that even Park Bo Gum's visuals does not get lost in the sea of idols.
EXO has begun promoting their newest album EX'ACT along with their double title track "Lucky One" and "Monster."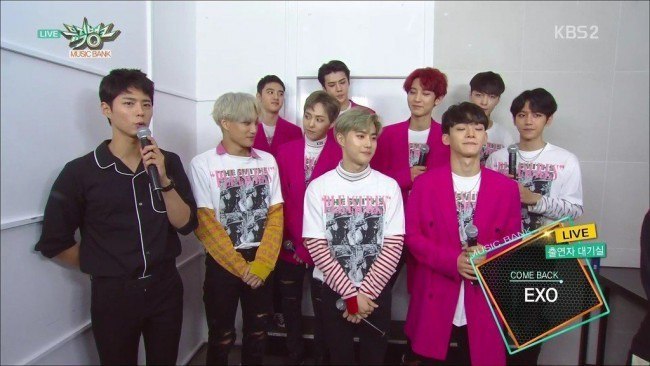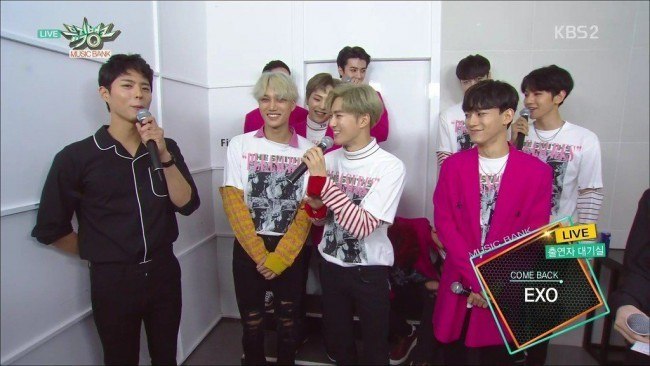 Source: Instiz
Share This Post