Park Hae Jin shows off his elegant charms for bnt International
In the latest issue of bnt Internation, actor Park Hae Jin shows off his elegance through a ostentatious photo shoot.
With his long embroidered jacket, Park Hae Jin shows off the intricate design of his outfit though multiple photos from his latest pictorial from bnt International. Park Hae Jin is seen making a grand entrance with the eye catching piece of his outfit.
Wearing all black underneath, Park Hae Jin uses this method to emphasize the shining metallic color of his jacket. Richly designed with a shining purple color, Park Hae Jin walks down a large staircase to show superiority and high class. Additionally, he shows his large amount of charisma as he leans against a wooden door with the jacket draped over his shoulders. Park Hae Jin finishes off his photo shoot lying down on the couch with similar wine colored cushions and throws that show a parallel to the jacket that he wore previously.
The actor has taken part in many dramas such as Doctor Stranger and My Love From Another Star. He is currently filming for the Chinese drama Secret Society of Men- Friends.
Don't forget to vote for Park Hae Jin on the 2014 International Hallyu Awards under the category for best actor!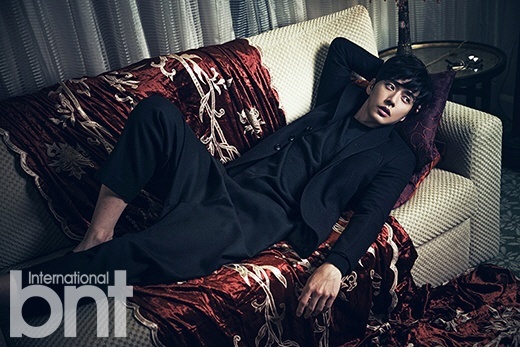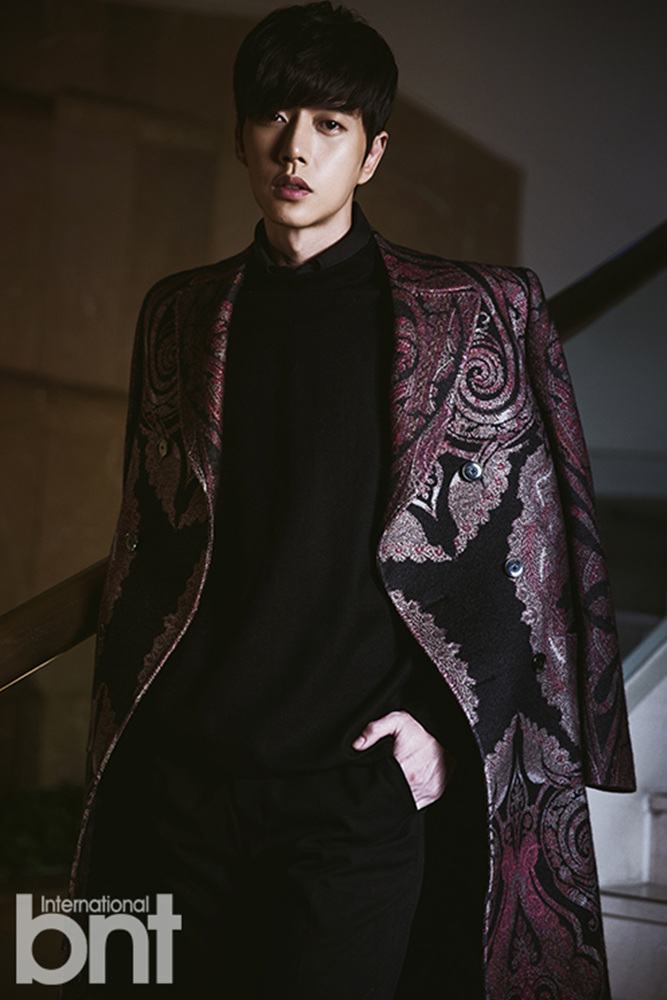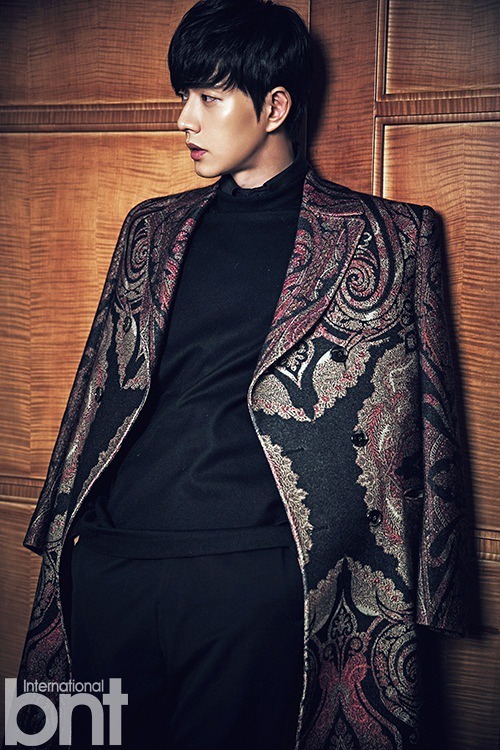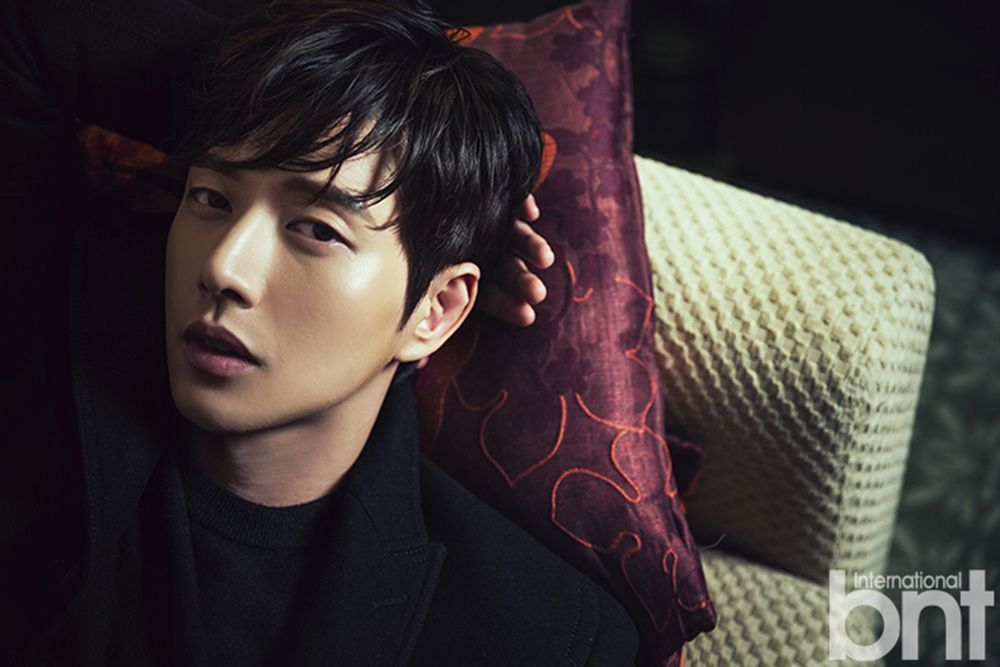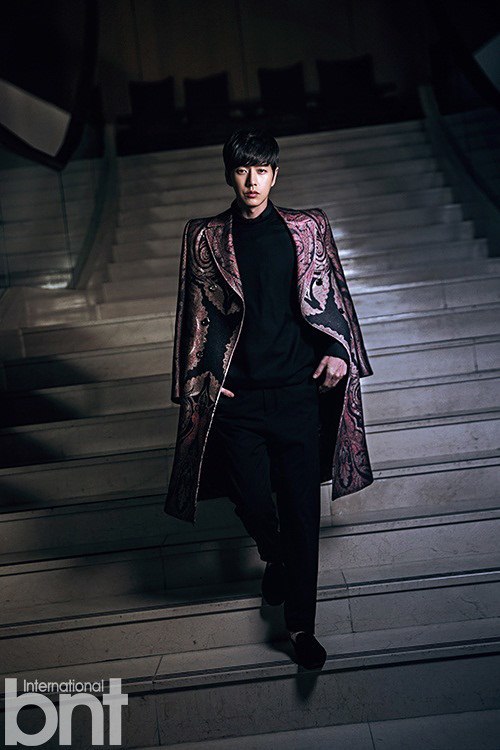 Source: Sports Kahn, KMagazineLovers
Share This Post