Park Myung Soo's wife shares her affection for her husband on SNS
Park Myung Soo and his wife cutely showed off their affection for one another recently, sharing their love with fans through their SNS accounts.
Comedian Park Myung Soo's wife Han Soo Min uploaded a photo her husband on her Instagram on January 30th with the caption, "G-Park analyzing the new song that he produced. Why does he look so hot?"
In the photo Han Soo Min uploaded on her SNS, Park Myung Soo is staring somewhere while staying focused. His serious expression eye-catching to viewers.
In another, Park Myung Soo is handling a DJing machine in front of the wall that reads "Studio G-Park." To this, his wife put the caption, "G-Park who always does his best. By the way he is not so tall."
Previously, the comedian's wife uploaded a photo of the two kissing and showed her love toward her husband through SNS. Accordingly, they have earned the new nickname, Seorae Village's Brangelina couple.
Meanwhile, it has been announced that the singer So Chan Whee is positively discussing releasing a new single with Park Myung Soo and raised the hope of their fans. In addition, the comedian is set to release a digital single with After School's Lizzy later this February.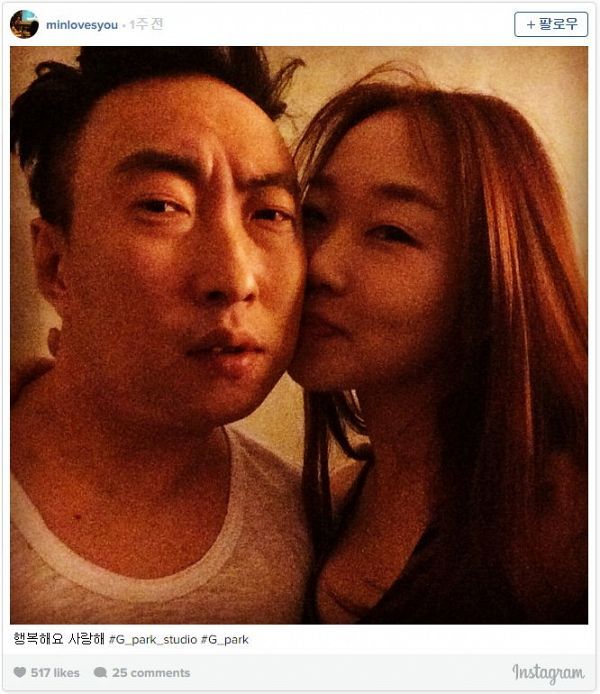 Source: OSEN
Share This Post