Park Shin Hye is a radiant beach beauty for "Ceci" magazine
Actress Park Shin Hye was chosen as the cover girl for three Ceci magazines that will be published simultaneously in Korea, Thailand, and China for the month of March!
Park Shin Hye took a trip to the sandy, exotic beaches of Koh Chang, Thailand for her latest photoshoot, where she showed off her stunning physique and youthful beauty.
The actress wore a series of colorful dresses that stood out against the white sand and light blue of the beach behind her, creating a beautiful yet relaxed atmosphere in the pictures.
One of the most picturesque outfits of the photoshoot features the star posing on the sand, barefoot and displaying her slim, toned arms and legs while the nautical patterned dress drapes on her body and falls to a flowing circle around her.
She recently finished up with her hit drama Pinocchio in which she starred alongside Lee Jong Suk and has, since then, also kept up with her many endorsement photoshoots and also collaborated in a new single with MYK titled "You're Perfect."
Additional pictures from the breathtaking photoshoot can be found in the March issue of Ceci!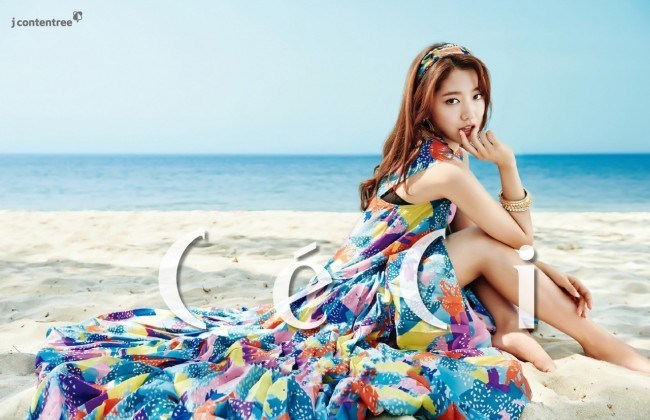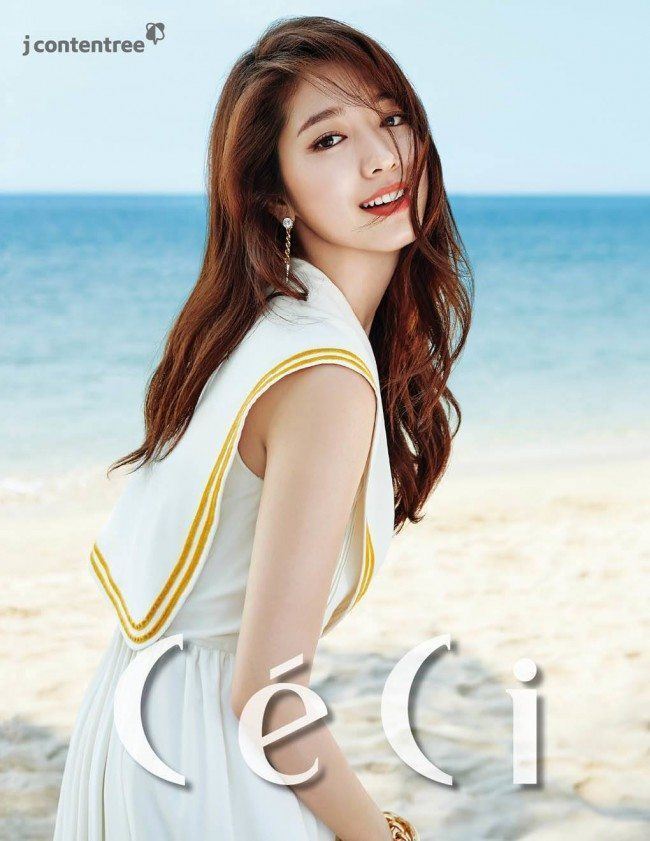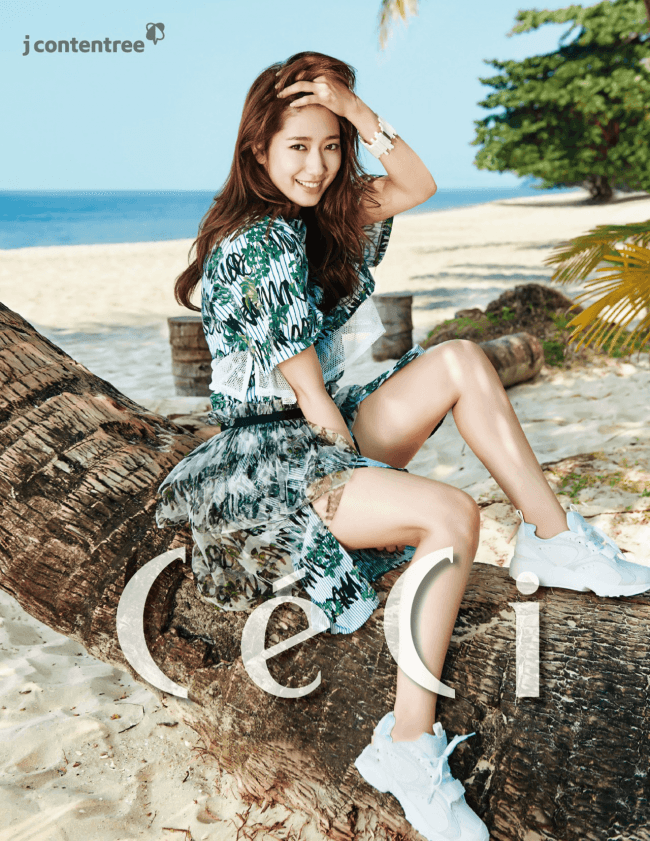 Source: Aju News and Korean Magazine Lovers
Share This Post