Performing artists fell prey as victims of broadcasting mistakes on KBS Gayo Daechukjae
KBS, one of the big three broadcasting channels in South Korea, held its grand year-end music show KBS Gayo Daechukjae on the night of December 26th. While it was an exciting night with special remix performances, collaboration stages, and tribute performances, the show was not completely free from broadcasting mistakes.
MCed by Girls' Generation's Yoona, 2PM's Taecyeon, and Lee Hwi Jae, the show did not have a smooth start during the MC opening segment, as music started playing in the background while Lee Hwi Jae was speaking at 2:25 of the video below. Although the artists at the back were caught by surprise with the broadcasting mistake, the three MCs still calmly carried on with their duties professionally.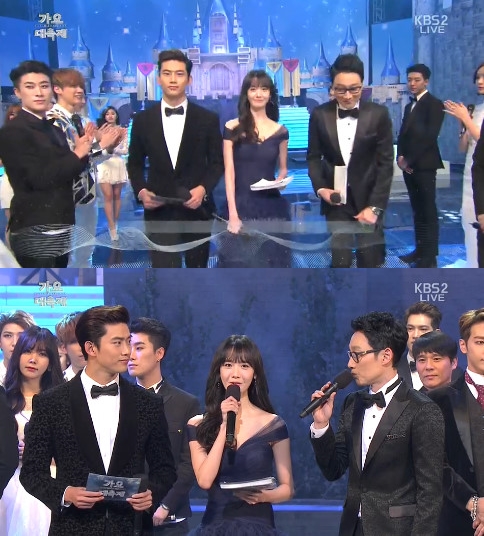 https://www.youtube.com/watch?v=ZTMufY7wCKo
As a whole, several performers from the night were not able to be performed as well as expected, mainly due to technological errors in the sound system. According to an official at the scene, "Almost all the singers were not able to listen well to the MR (music removed audio), so there were complaints about that. It was a situation where it was difficult for them to hear the music through the earpieces while they were singing. Of course, as a result, they were not able to focus on the singing."
During Apink's performance for "LUV", there was also a slight mistake in the camera work at 3:46, where there was a short few seconds that filmed an empty stage instead of the girls.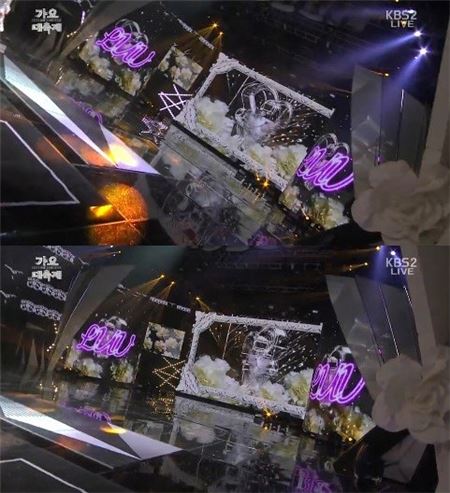 https://www.youtube.com/watch?v=4eR4n-xlCvQ
On a lighter note, many viewers have commented that KBS has done a better job than SBS, which held their year-end show on December 21st, also greatly accredited to the collaboration stages that gained much anticipation and popularity. The special stages included a dance collaboration among INFINITE and EXO members, BEAST's Hyunseung and Block B's Zico, Fly to the Sky and Lim Chang Jung, Taeyeon and Soyou, while BEAST, INFINITE, and EXO members paid tribute to the late Shin Hae Chul as well.
Haven't watched the performances yet? Be sure to check out the acts by 21 K-Pop groups for KBS Gayo Daechukjae!
Source: Starnews, newsway, and ilkan sports
Share This Post