Program "The Its Know" to air truth of celebrities and sponsors
The truth behind the veil of secrets of celebrities and sponsors to be revealed by program "The Its Know"
SBS program "The Its Know," also known as "We Want To Know The Truth" will air their episode on February 13th regarding the truth behind the relationship between celebrities and sponsors.
There are many rumors and speculations that exist regarding relationships of celebrities and sponsors where some celebrities are allegedly 'sponsored' with support and money for their sexual activities. These so-called 'sponsors' are allegedly rich chairmen, CEOs or rich individuals who support celebrities in return of being able to fulfill their sexual desires.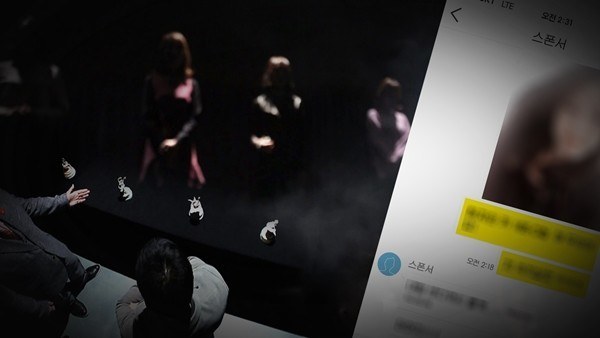 This episode will not stop from just speculations but interviews of current and past idols and celebrities who have experienced such offer or had such relationships. It has been revealed in the teaser that under the secret veil, there are even minors, brokers and sponsors involved in this dark truth.
What makes this episode more interesting is that an actual CEO of a company identified as 'A' has turned in a list of celebrities and sponsors to the producers of the program. After being assured that his identity will be hidden, he admitted that he was in such relationship with celebrities in the past as a sponsor and will reveal the dark secret of the industry on this week's episode.
Some of the teasers for the episode include remarks from idol trainees.
According to idol trainee revealed as Ms. J,
"The chairman told me that I have to go to him whenever he wants me. Night or day, he told me I must come whenever. I was also told to fulfill any requests made by him."
---
NETIZEN REACTIONS
Koreaboo has collected reactions from Netizens who commented on the original article from our Korean source. The below comments are the most popular comments at the time of this article being published.
---
[ +1079 ] It'll be crazy if they really release the list with real names… With initials, people are going to only talk about it for a little bit before forgetting about it
[ +742 ] When I see these kind of things, I want to become a reporter.. I want to know who they are
[ +24] Daebak
Source: Dispatch
Share This Post