Program under fire for racism as Honey Lee's black photo emerged
Netizens criticized the program and reporter for racism after Honey Lee's virtual photo emerged with darker skin.

The program Get It Beauty by Onstyle recently invited former Miss Korea and actress Honey Lee as guest. However, on the teaser photo of the episode set to air today, Honey Lee was introduced through a virtual photo on what she would like with dark skin. The actress was seen surprised by the photo of herself, smiling while stating, "What is this~!"
The photo further garnered attention as it was introduced by News24 with the title, "What if Honey Lee was black? 'To Excessive' Face!"
However, after the article was posted, netizens expressed a number of reactions claiming that the title was misleading and racist in nature. It further expressed concerns over the program for causing concern towards unconscious racism.
Here are some of the netizen reactions below.
[ +63 / -10] Black? Excessive face?? Isn't this title unconsciously racist? Choi Shin Ae reporter?
[ +36 / -3] I think the program itself is a little racist… They are thoughtless
[ +32 / -6] If they're black, does that mean their face is excessive..? What century are we in.. Why is there still racism.. Put the article down, I'm embarrassed
[ +18 / -7] She looks better black
[ +12 / -3] This really came out on television? What century are we in that we are still discussing these things? I'm speechless really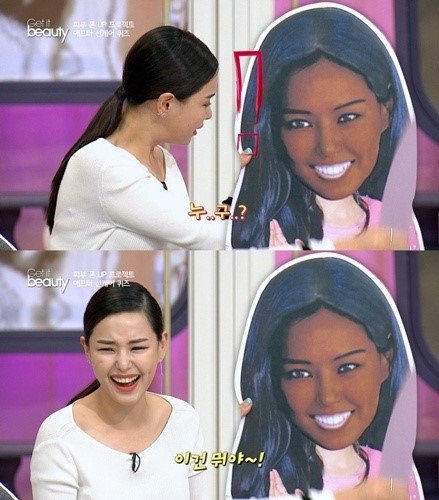 Source: News24, Comments: News24 via Naver
Share This Post