Project group Big Byung to reunite for "Hit Maker" Season 2
According to an exclusive report by Korean news site mydaily, the four members of special project group Big Byung formed by Defconn and Jung Hyung Don will be joining forces again for season two of variety show Hit Maker!
Having debut earlier in August this year, Big Byung was a big hit when they made their first appearance on Defconn and Jung Hyung Don's variety show Hit Maker. They also released a music video for their song "Stress Come On", a hilarious video where the members throw away the heavy burden and image of being a K-pop idol. Consisting of BTOB's Yook Sung Jae, VIXX's N and Hyuk, and GOT7's Jackson, the boys came together from different groups and agencies to form Big Byung (aka Big Bottle).
On the show, the four of them show their different sides, notably their humorous sides, which they probably would not have shown when they had to follow cool and handsome concepts in their original respective groups. The members are given special nicknames, namely Yook Duck for Sung Jae, Dol Baekie for N, Hyuk Tti for Hyuk, and Wang Kong for Jackson, while the two producers named themselves Brave Double Tiger.
When the group was formed, the initial plan was just to make a short screen appearance and disband, without any promotions on music shows, but it seems like they will be back again as a group due to the overwhelming positive response from fans!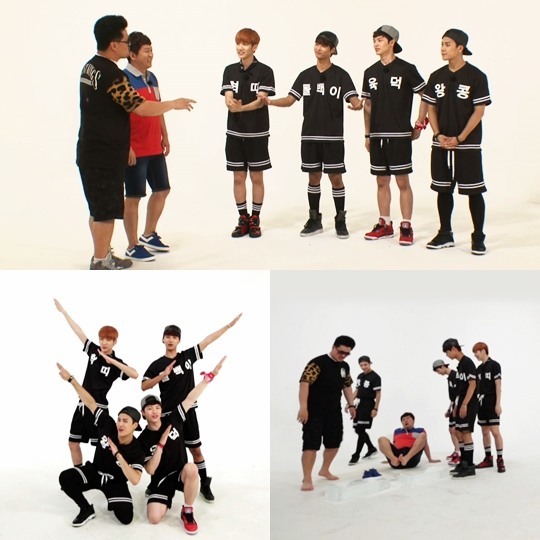 Just recently on October 28th, Big Byung members and Defconn were spotted filming in Seoul for Hit Maker Season 2. However, the date for the first broadcast of the show has yet to be decided.
ランチ食べた後、偶然Got 7 Jackson &Vixx N,Decfonn見た、 pic.twitter.com/DdKG1WWdE3

— Rita리타❤ (@ritalee6920) October 28, 2014
Share This Post