Promotional posters for upcoming film "Gangnam 1970" released
A gangster film set in the 1970s, "Gangnam 1970" released official promotional posters of its main lead characters, Kim Rae Won and Lee Min Ho.
Gangnam 1970, also known for its initial working title, Gangnam Blues, has released a set of three promotional posters portraying the struggles of Kim Rae Won and Lee Min Ho's characters in a world filled with political corruption and criminal organizations.
The film, directed by director Yoo Ha, is Lee Min Ho's first on-screen lead role alongside Kim Rae Won. They will be portraying the lives of Kim Jongdae and Yongki, two men in the Gangnam district in the 1970's trying to overcome the socio-political hardships of the era while attempting to achieve their dangerous dreams during the development of the real estate market.
The first poster showcases the two friends in clean suits looking over the site in a seemingly barren, dreary landscape with a couple of cranes. The second and third posters, however, present the two in their own roles, showing the individuals looking rugged and possibly struggling, suggesting a possible conflict between the two characters in the plot.
The movie is set to hit Korean cinemas in November of 2014, so check out the trailer if you haven't done so already.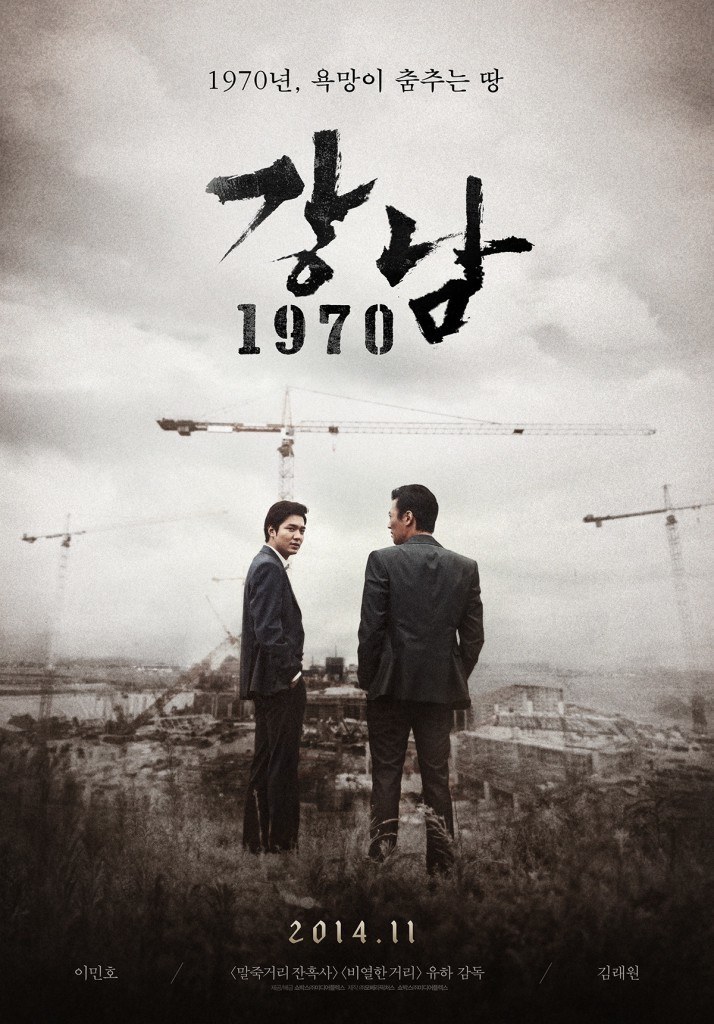 Source: BaeKN
Share This Post