PSY releases a humorous audience guideline for his upcoming concert, "All Night Stand"
YG Entertainment posted an audience guideline for PSY's upcoming concert "All Night Stand" on December 16th, titled "Six sensible guidelines for a sensual time at PSY's concert."
Take a look at the guidelines that were posted on PSY's official Facebook as well as YG Entertainment's official Twitter.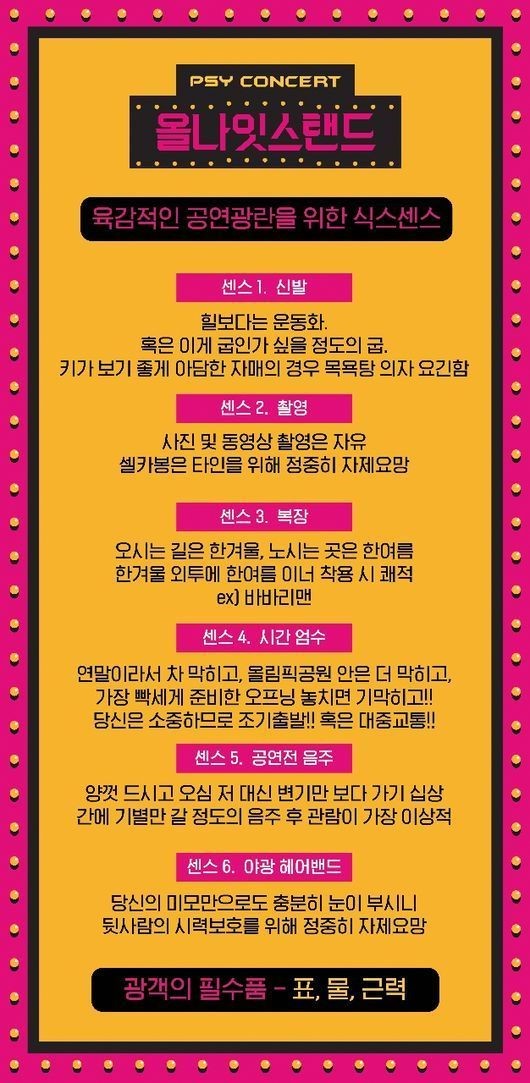 Sense #1. Shoes
Runners over heels.
Or heels low enough they barely qualify.
For girls who are cute and petite, bring chairs to stand on.
Sense #2. Camera
Taking pictures and videos are more than welcome.
But please for others' sake, refrain on your selfie sticks.
Sense #3. Attire
It'll be winter on your way, but summer when you arrive.
Winter outerwear with summer inner wear are optimal.
e.g. public exhibitionists/flashers (also known as Burberry man in Korea)
Sense #4. Punctuality
End of the year traffic is crazy, the crowd at the Olympic Stadium more crazy.
You would not want to miss the opening stage that I put so much effort in to it!!
You're precious, so leave early!! Or use public transportation!!
Sense #5. Pre-Drinking
If you drink too much prior to the concert, you might see the toilet seat more than me.
Drinking just enough to get a buzz is optimal.
Sense #6. Glowing hairbands
Your beauty is glowing enough. So protect other people's eyes behind you,
by refraining from wearing glowing hairbands.
[Must 'have' for the audience – Tickets, Water, and Stamina]
PSY is to hold series of year-end solo concerts for three consecutive days from the December 19th until the 21st and his last performance will be on the Christmas Eve in Seoul.
Source: OSEN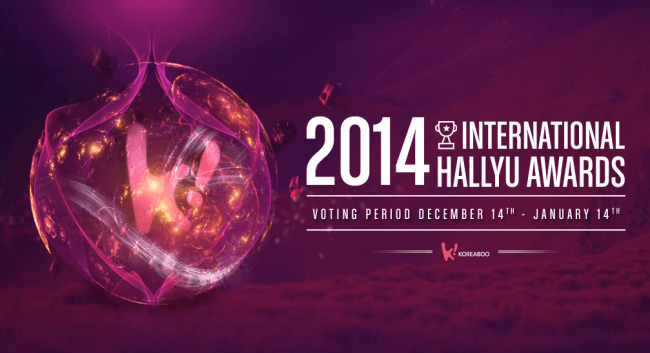 Share This Post