PSY turns "Red" for HyunA parody cover performance at concert, "All Night Stand"
PSY does not fail this year to cover a female singer's performance at his yearly end-of-the-year concerts All Night Stand, which kickstarted on December 19th at the Olympic Gymnastic Arena in Seoul.Photos of the "Gangnam Style" singer was released via the Korean media portals, revealing PSY dancing into a split to HyunA's 2014 hit solo track, "Red."
With a giant red lipstick prop placed in the middle of the stage, he takes up the stage with his backup female dancers, wearing matching red tights. The photos by The Fact show him dancing to HyunA's choreography as the original music video plays in the background, though HyunA's face has now been replaced by a blatant photo of the artist. Inputting a few of his own moves during the performance, he poses against the giant lipstick.
Other than "Red," the star performed a slew of his other hit songs since his debut, including "Gentleman," "Hangover," "Gangnam Style," and more.
PSY will hold a total of five concerts between December 19th and the 24th at the Olympic Gymnastic Arena.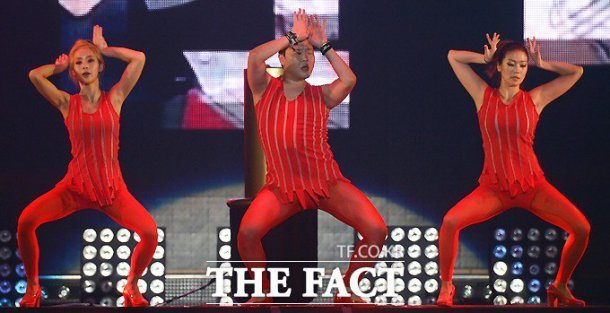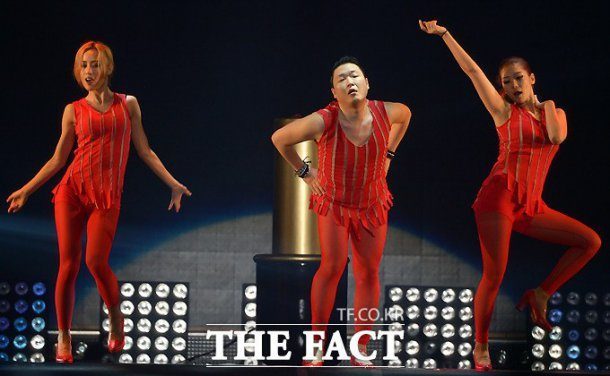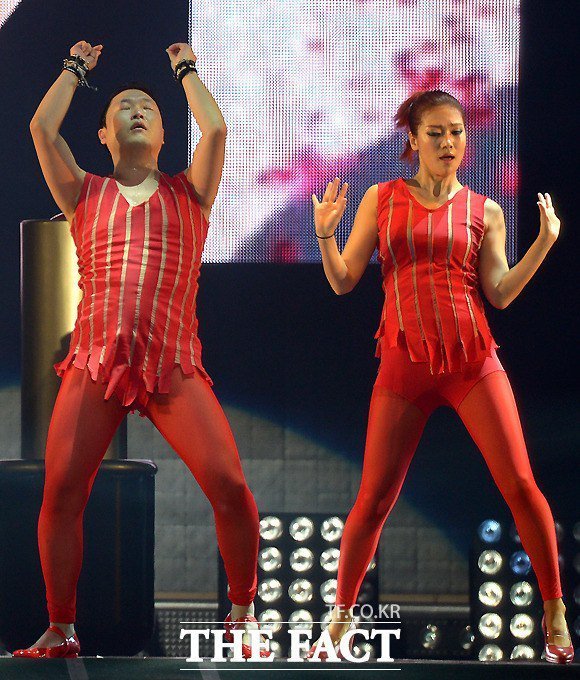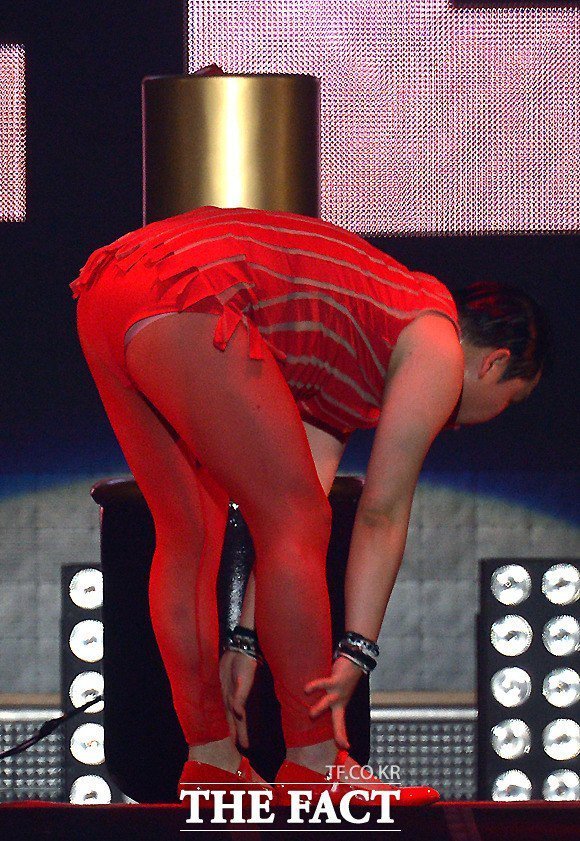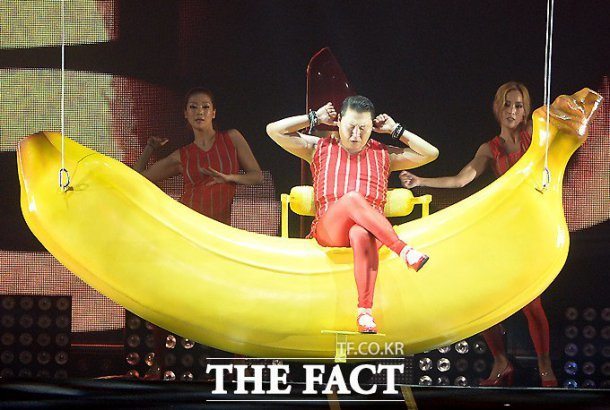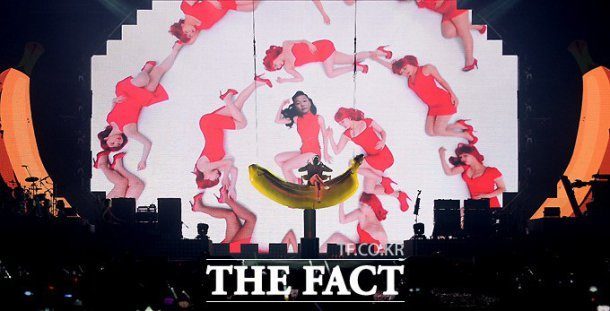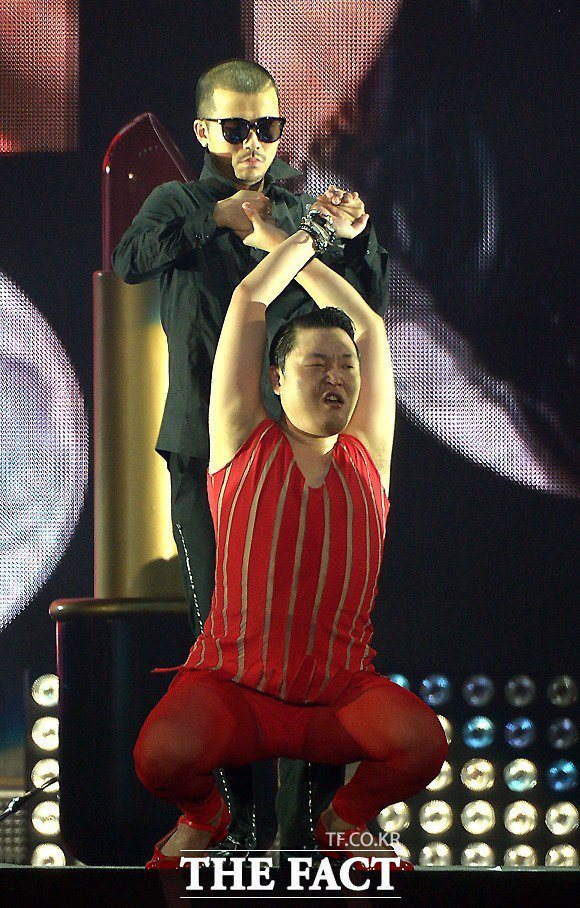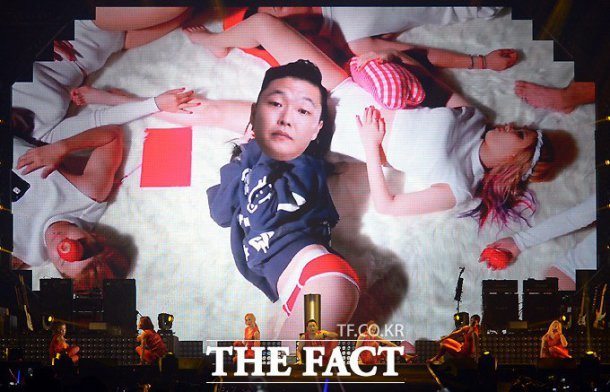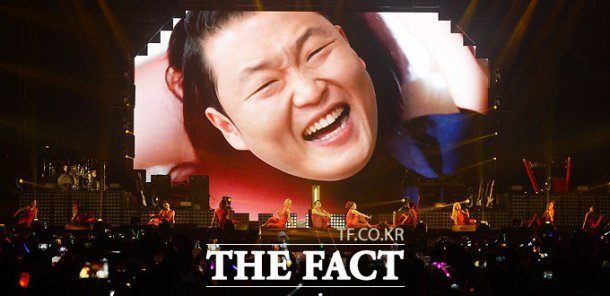 Source: TV Report
Share This Post