Fans wear milk cartons for "Strawberry Milk"
Recently debuted Crayon Pop sub unit, Strawberry Milk, proves to have some very enthusiastic and creative fans! Fans wore milk cartons to see the twins perform recently on this weeks episode of Mnet!
Dispatch released photos of Strawberry Milk's performance at Mnet this week, showcasing the twins' cute smiles and adorable personalities.
Although the girls have great stage presence, what caught the eyes of many was not on stage. Rather, a member in the audience wore a milk carton to show dedication to the subunit and to cheer on their debut on music shows! Another fan was seen holding an extremely large straw, much like the size of the milk carton worn on the first fan's head.
What do you think about these fans' amazing dedication?
Check out more photos below!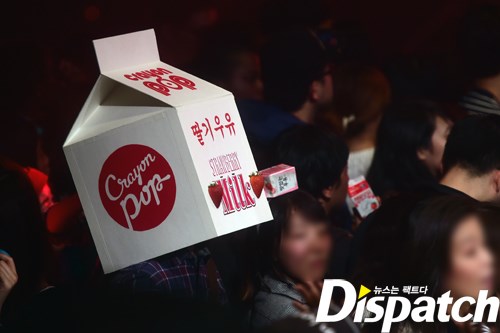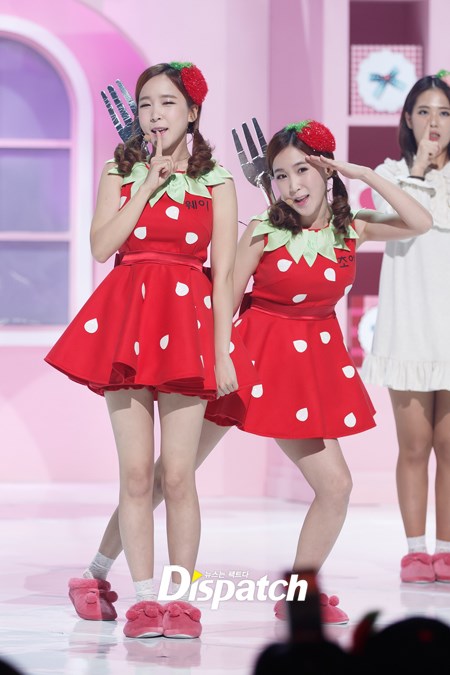 Source: Dispatch
Share This Post