Red Velvet Wendy's Shockingly Casual Airport Fashion Creates Gossip Among Fans
An attempt for normalcy for Red Velvet's Wendy's part ended up with a bit of hate online. 
On May 11th, Wendy was spotted leaving Incheon International Airport for an event in China.
The singer was spotted wearing an attire of red hooded shirt, white shorts and pink shoes, a more casual look compared to various airport fashions Korean celebrities are known for. More so, she was also spotted wearing no hint of make-up as the members and their staff made their way.
The casual look, however, was not well-received by many netizens online as they bashed the singer for her "shocking" appearance, while others criticised her recent weight gain. Despite the reactions, fans were quick to defend that it was simply not weird for the singer to choose comfort and wear regular clothes for her schedules.
Check out the photos below.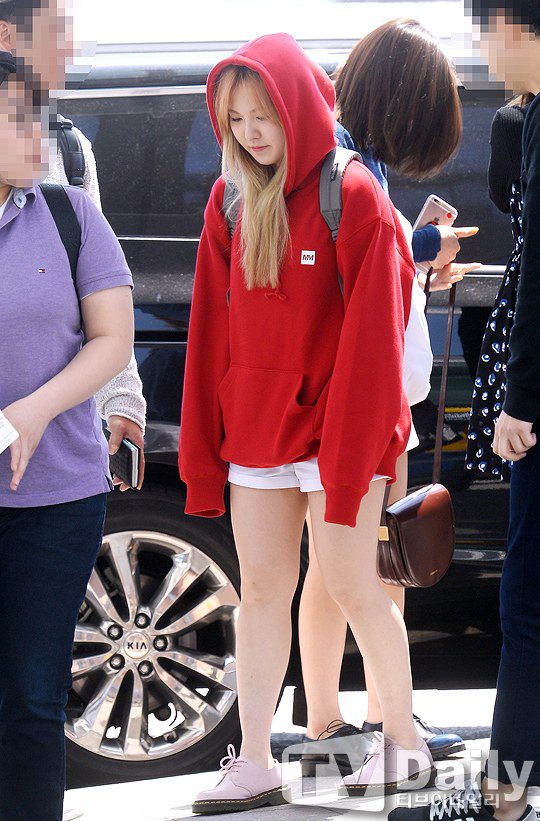 Source: TVDaily
Share This Post