Red Velvet Yeri under FIRE for her actions at Golden Disk Award
Netizens criticize Red Velvet Yeri for her actions after receiving the award at Golden Disk Award
Last night, Golden Disk Award hosted their 30th award ceremony in which many idol group nominees attended. During the award ceremony, digital single category main award in particular, Red Velvet came out to receive the awards that is gaining a lot of attention.
Originally posted on Pann, netizens discuss whether Red Velvet member Yeri's actions were rude or not. We have also added a video below so our Koreaboo fans can decide on their own!
Titled "What Yeri Did Tonight," here is the direct translation of the post and netizen discussion below.
"More people than I thought witnessed as this happened. There are people that are claiming that I'm an antifan or red velvet but let me remind all of you again, I am not an antifan. I just posted my personal opinion after watching this. I'm sorry if you guys are butt hurt
First of all, I am not an antifan or Red Velvet nor Yeri!
You know how Red velvet won bonsang for digital single right?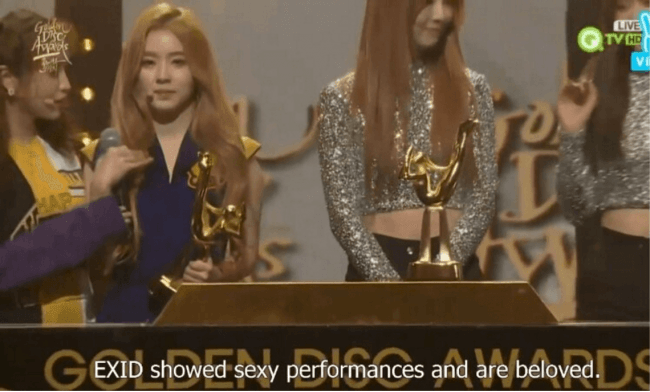 They won the award.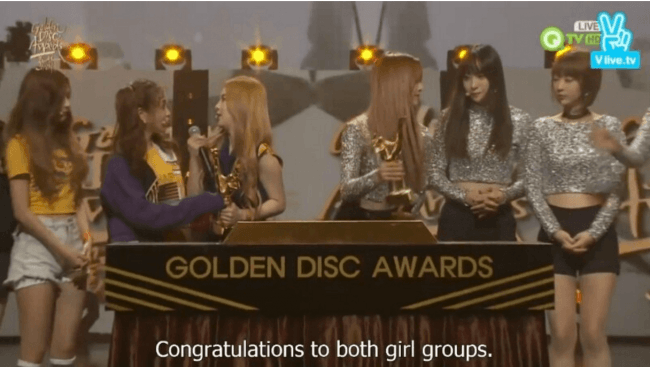 Irene grabbed the trophy first but than Yeri also put her hand on it.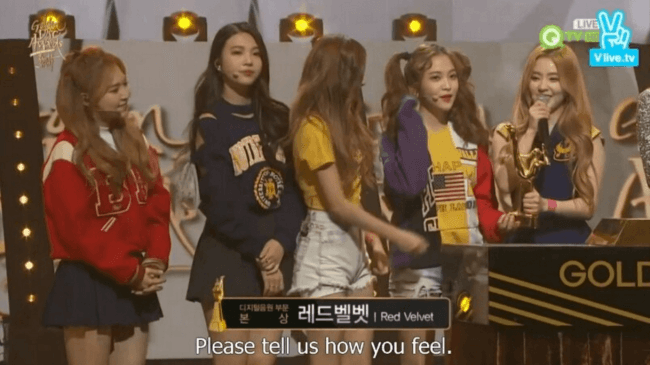 Yeri doesn't let go of the trophy.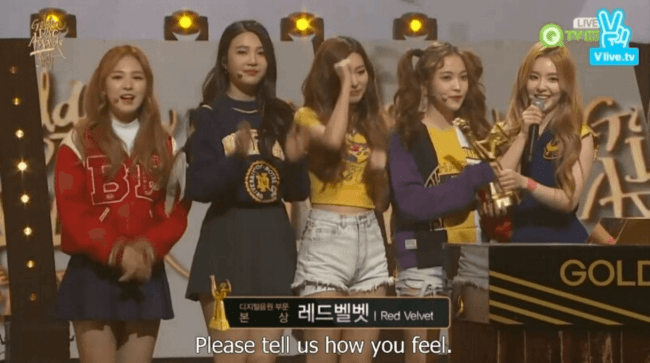 During Irene's speech, she just takes the trophy to her arms.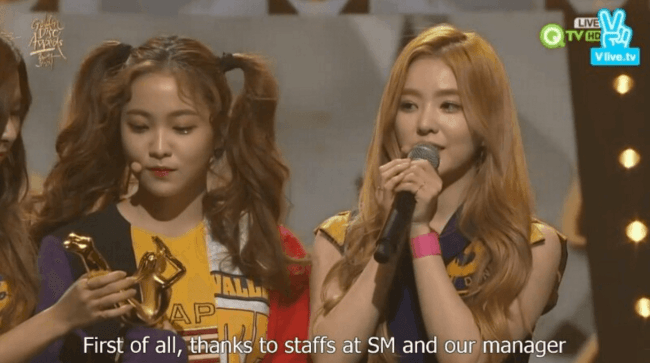 Finally, Yeri ends up having the trophy to her own.

https://www.youtube.com/watch?v=XlxUtbQfqtw
---
NETIZEN REACTIONS
Koreaboo has collected reactions from Netizens who commented on the original article from our Korean source. The below comments are the most popular comments at the time of this article being published.
---
[ +630 / -61] I freaking admit that she is hella greedy
[ 549 / -50] I don't agree with the comment below. Every time that they win an award, she keeps wanting to hold it. Look at other award ceremonies. She keeps wanting to hold one of the two trophies in her hand even when all of the  unnis are right next to her; I don't like her due to her greed and selfishness.
[ +502 / -51] I don't mind that Yeri joined the group but I wish SM would teach her some stuff. I know that she is the maknae and gets all of the attention and people allow her to do things. I just don't want her to act rude. Remember the V App incident when she pushed her unnis out of the way to get into the camera. She also held Joo Hyun's chin which became a controversy. I don't think she is mean or have bad personality but I think she needs to learn even if she is that close with her unnis. There are so many people waiting for something like this to happen so they can hate on Red Velvet. And I really hope she practices her vocal and rap. I really think she came in as the visual. SM promised that Yeri could sing, rap dance and other things but what is this. Because of her, the group is considered not talented. I hope SM takes care of this.
Source: Pann
Share This Post