Ricky Kim and Ryu Seung Joo to become parents of a third child
Following the news of their fellow SBS Oh! My Baby co-star family, Kim Tae Woo and Kim Aeri expecting their third child, actor Ricky Kim and his musical actress wife, Ryu Seung Joo, are also expecting their third miracle!
On March 6th, artist Kim Tae Woo and his wife, Kim Aeri, confirmed with the media that they are currently 12 weeks pregnant with their third child. The couple has yet to confirm whether or not they will continue filming for the reality show program, Oh! My Baby.
However, on March 9th, a representative of both Ricky Kim and Ryu Seung Joo, another couple appearing on Oh! My Baby, confirmed that the couple is, in fact, 13 weeks expectant of their third child as well.
The representative further stated that Ricky Kim and Ryu Seung Joo discovered and shared the joyous news of being 12 to 13 weeks pregnant during the filming of an upcoming episode with their two other children, Taylor Tae Rin Kim and Asher Tae Oh Kim. Both their daughter and son were reported to have been excited trying to guess the gender of their newest sibling.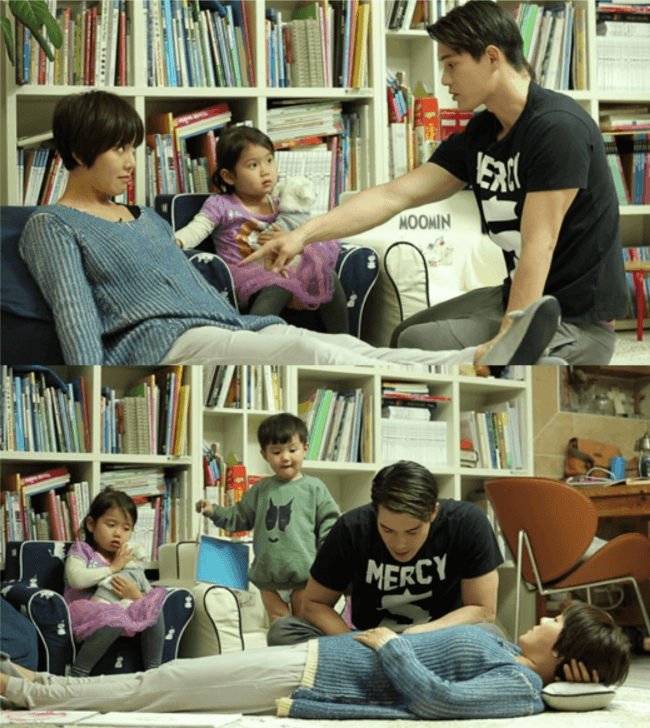 Many netizens who have heard the pregnancy news have been leaving comments of support, saying, "I can't believe Ricky Kim is finally having his wish of a third child come true!" "I can already picture Ricky Kim singing a song about having three kids kekeke" "Congratulations! You guys are going to become an even happier family," and, "Tae Rin and Tae Oh must be super excited… I can't wait!"
Share This Post