Running Man releases teaser stills for upcoming episode ft. Jang Dong Min, M.I.B's Kangnam and more
SBS unveils photos from the recent filming of Running Man featuring special guests Jang Dong Min, Song Jae Rim, Park Soo Hong, Kim Min Gyo and M.I.B's Kangnam.
On November 7th, Running Man revealed photos from their upcoming episode titled "Last Five Men on Earth," as they've invited the popular stars in variety. All five guests participated in the "Last Couple" Race where they are given missions to grab a pair and try to escape from the island.
Only one pair can win the race and only the winning pair will be allowed to leave the island. The members and guests were revealed to have been extremely passionate and intense on winning the race, spurring laughter from the set.
Aside from variety veterans Jang Dong Min, Park Soo Hong and Kim Min Gyo, rising variety stars Song Jae Rim and Kangnam also showcased their gag personalities and sense of humour, raising anticipation for the episode.
The "Last Five Men on Earth" episode will air on November 9th.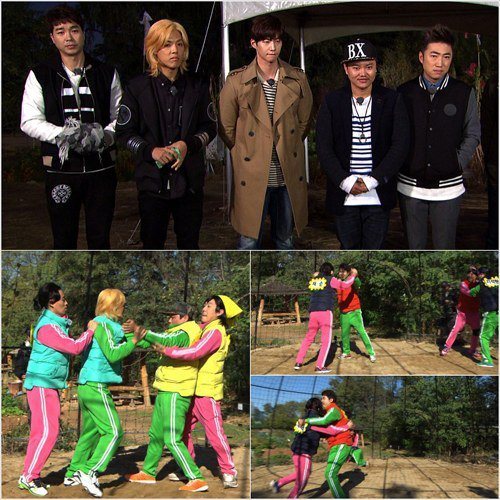 Source: SBS
Share This Post