How do you say "sexy" in North Korea?
Every language has its own slang, and within dialects in a language, terms for certain words or concepts vary. For example, North and South Korea have been separated for decades now, and over the years, dialects naturally deviate and certain words are said differently.
With North Korea being as isolated as it is, not many people know how the Northern dialect of Korean has changed over the year, or what types of slang terms they use to refer to certain things or concepts. However, a recent post on Pann has received a lot of attention for spreading a rumor that in North Korea, the term for the word "sexy" is a phrase that literally means "insertable" (박음직하다), not leaving much room for imagination.
North Korea has been known to be blunt and straight-forward, so although the alleged slang term for "sexy" came as somewhat of a surprise, many netizens laughed it off.
---
NETIZEN REACTIONS

Koreaboo has collected reactions from Netizens who commented on the original article from our Korean source. The below comments are the most popular comments at the time of this article being published.
---
[+ 86, – 2] Wait wait so they call sexy men…INSERTABLE MEN???
[+ 64, – 2] The term for sex isn't 'insert' surprisingly. It's 'INSIdE PARTY' ㅋㅋㅋㅋㅋㅋ
[- 28, – 0] Comrade don't you think that girl is very Insertable??
[+ 32, – 0] Oh so provocative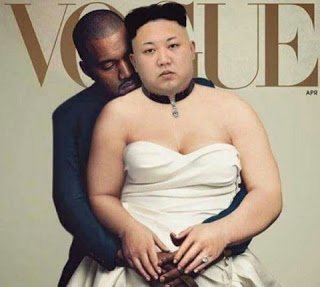 Source: Pann
Share This Post