SBS "K-Pop Star" judges discuss their roles on the show
On SBS's Midnight TV Entertainment, which aired on November 19th, the three judges of K-Pop Star Season 4 playfully discussed their roles on the show. The three judges showcased their close friendship, despite being the CEOs of their own record labels.
J.Y. Park said "I take care of all the antis on the show," Yoo Hee Yeol said "I take care of all the crying on the show" and Yang Hyun Suk said "I'm really not good at these things…but I handle being the center of attention on K-Pop Star."

With a huge playfully smile, J.Y. Park told the reporter, "Yoo Hee Yeol acts like he's the hope of the ordinary people, but when the camera's off he acts like he's a large corporation."
Yoo Hee Yeol jumped to his own defense and said,  "Large corporations do play tricks…" and continued by criticizing J.Y. Park on his fashion, "A turtleneck and a vest in the middle of the winter, that's not very fitting is it?" drawing out a round of laughter from everyone.
Recently, Antenna Music's underwent a logo change and when questioned why, Yoo Hee Yeol said, "A man's got to be ambitious."
K-pop Star Season 4 is set to premiere on November 23rd.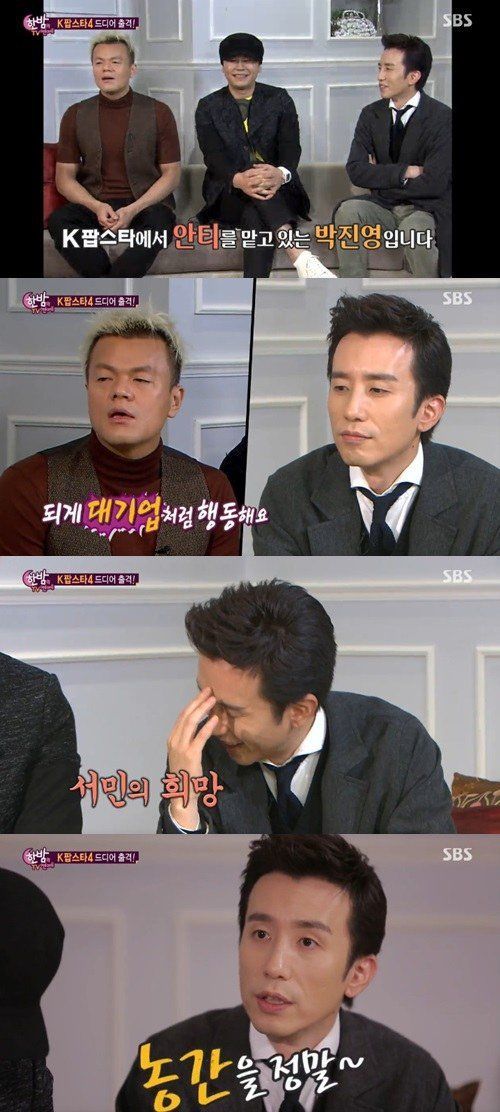 Source: Newsen
Share This Post