After School takes a photo with fans at their Japanese concert
After School took a group photo with their fans during their concert in Japan, which was posted to their official Facebook page on October 29th. The eight member girl group, which includes Jungah, Jooyeon, Uee, Raina, Nana, Lizzy, E-Young, and Kaeun, made cute poses for the camera, which captured the girls along with the packed audience.
The group stuck with their school theme, with seven members dressed up as school girls, while leader Jungah played the role of teacher.
After School's sub-group, Orange Caramel, released a single earlier in the year and member Raina made her solo debut recently, but the group has not released any new Korean albums in 2014.
The group is promoting for their second Japanese tour in November, Dress to SHINE, which is set to make stops on November 21st, 22nd and 24th. Concerts on the 21st (Friday) and 22nd (Saturday) will be in Tokyo at the Laforet Museum Roppongi, while the concert on the 24th (Monday) will be in Osaka at the Dojima River Forum. Are you going to be following After School on their Japanese tour?
After School also recently shared photos of each member promoting their concert, holding signs that said "After School Japan Tour 2014 -Dress to SHINE- Supported by MARUKO". Check out the photos below!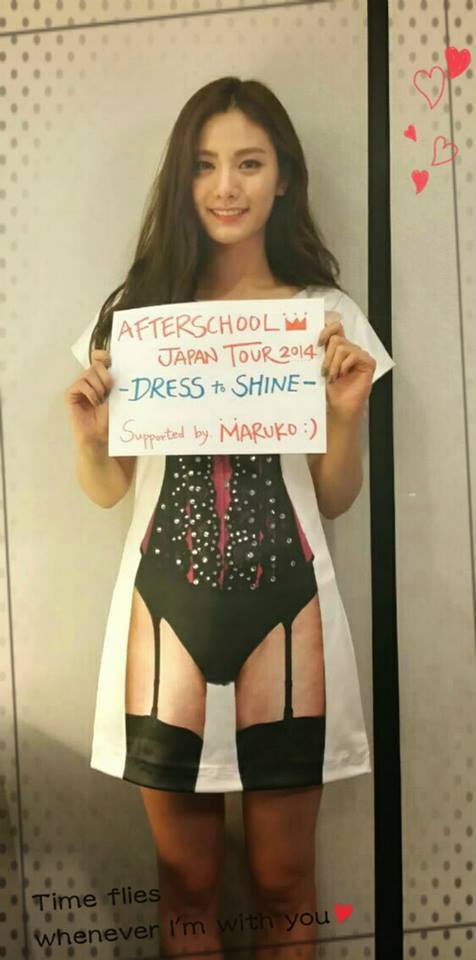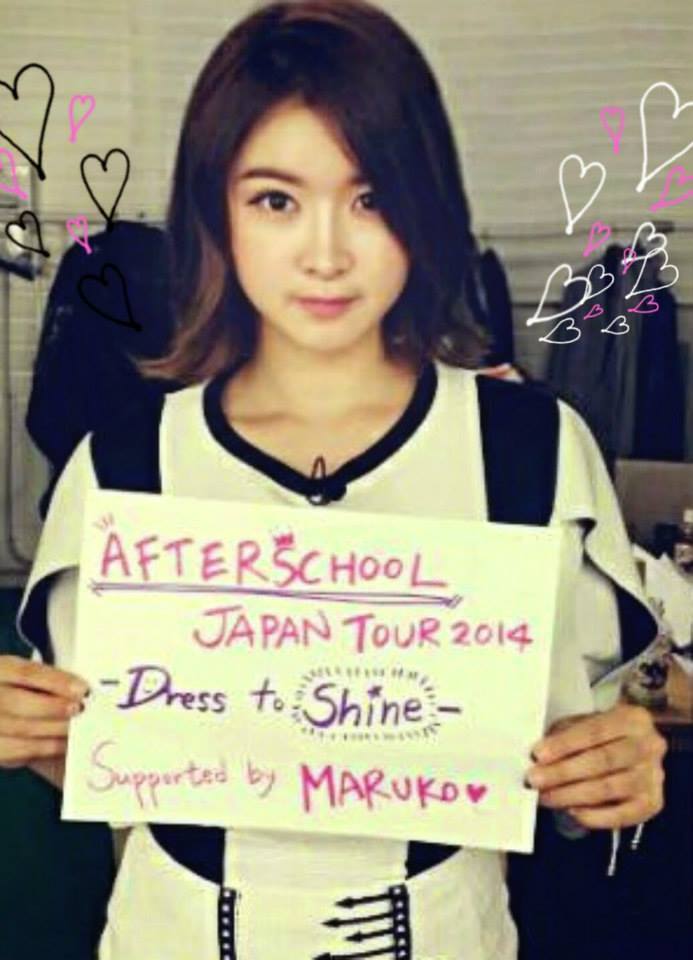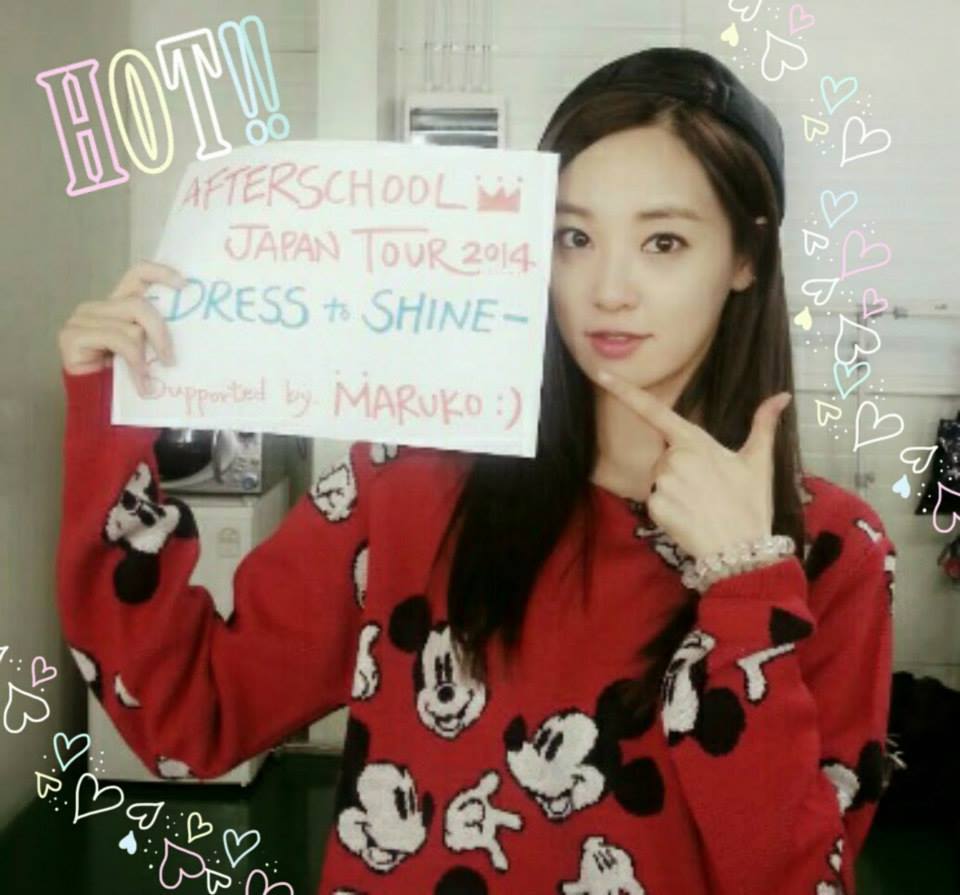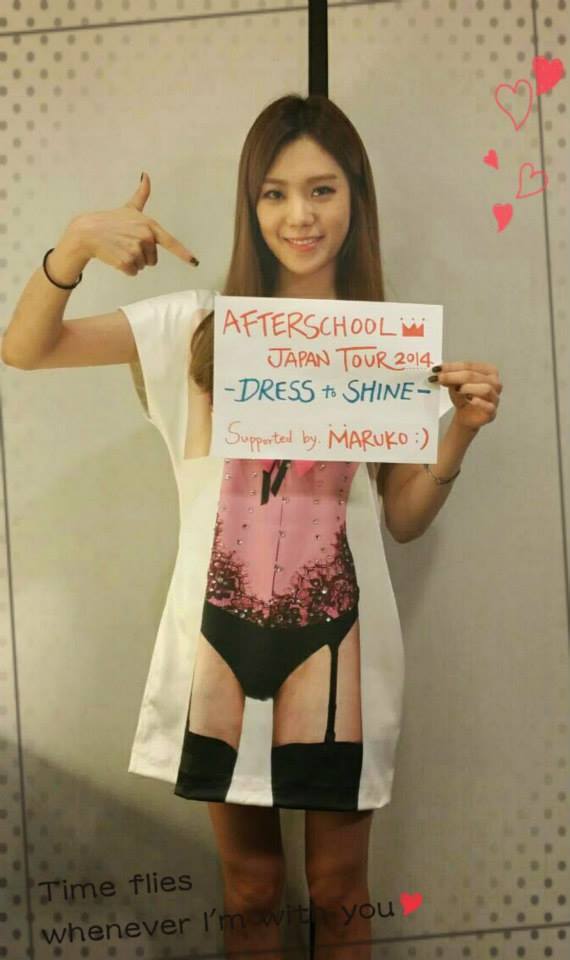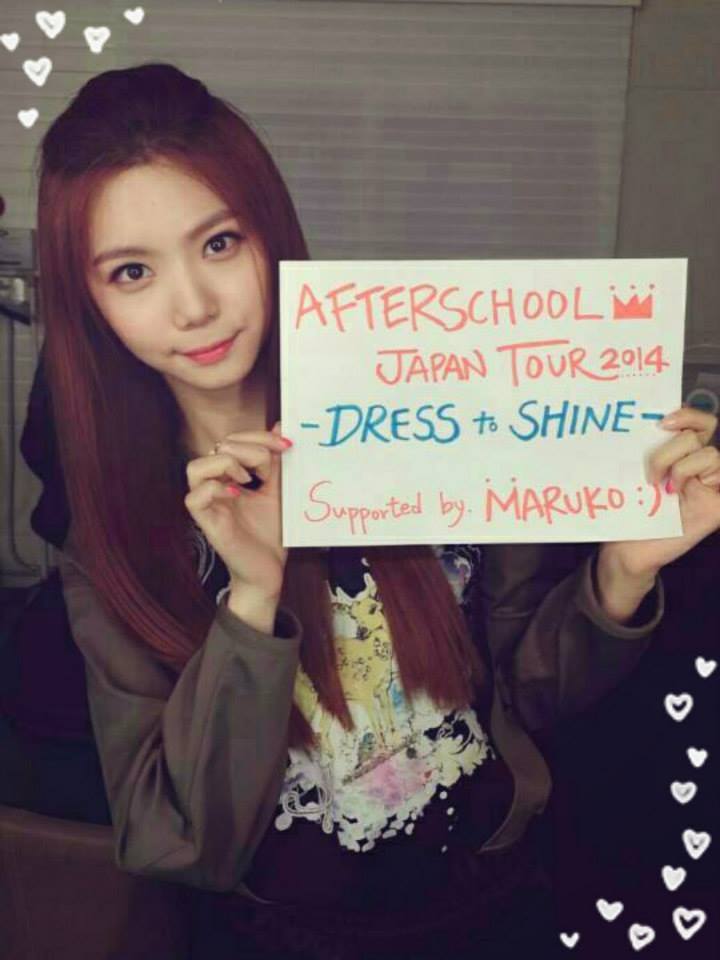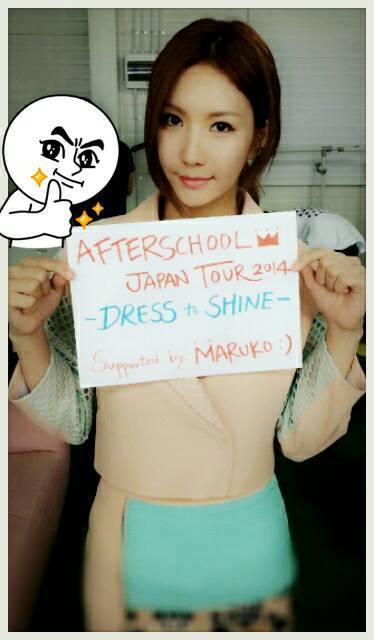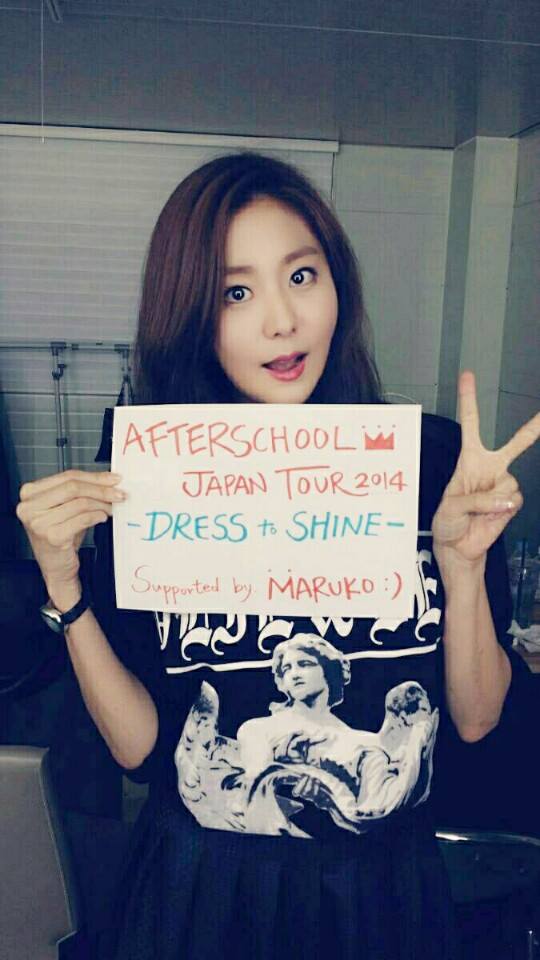 Source: After School Official Facebook
Share This Post