[★TRENDING] Seungri praised for professionally handling a fan incident during BIGBANG's concert
BIGBANG's Seungri is receiving a lot of positive attention for his professionalism after a fan stormed the stage in the middle of his performances. 
Recently, an online community board highlighted the incident that took place in Sydney, Australia with the title "BIGBANG's Sydney Stage stormed by a fan during a concert." The post detailed that during BIGBANG's "Fantastic Baby" performance, a fan was able to come up the stage and join them. However, Seungri alerted security to allow the incident and casually danced with the fan before escorting off stage, earning a cheer from their fans and a high-five from Taeyang.
The post opened a lot of discussions praising Seungri for handling the incident with ease, while some worried over the event's security as a potential dangerous situation could have happened as well.
Meanwhile, BIGBANG brought their MADE to Sydney last October 17th and 18th before headed to Melbourne on October 21st.
https://www.youtube.com/watch?v=FIuwabttHpk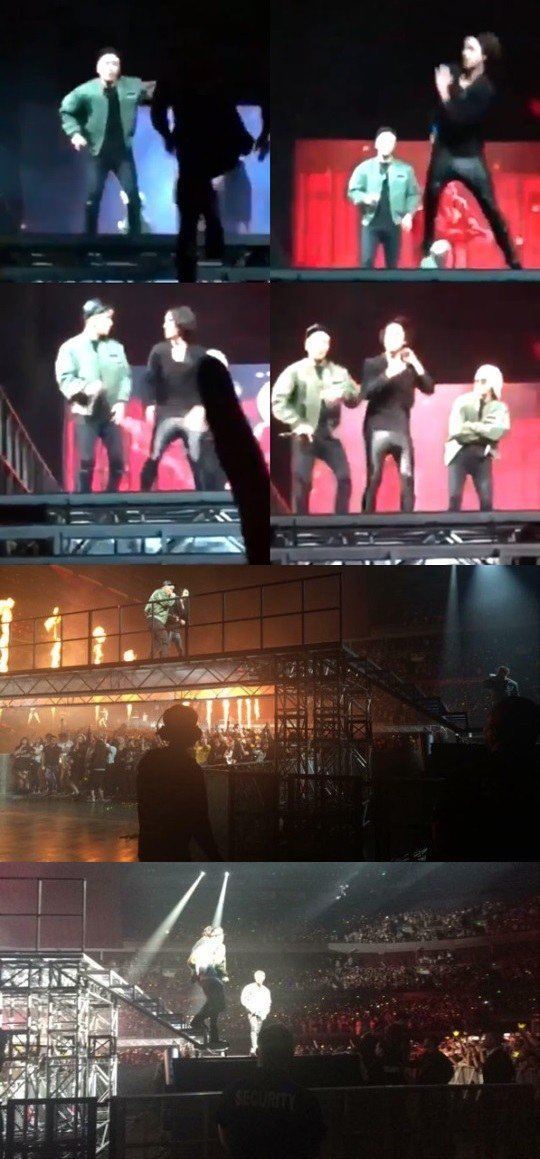 Source: StarNews
Share This Post