SHINee's "Hello Baby" Yoogeun celebrates SHINee's 7th anniversary
Five years after SHINee's season of KBS variety show Hello Baby ended, the baby star has grown up quite a bit and sent his well wishes to SHINee for their 7th anniversary since debut!
Turning 9 this year, Jung Yoogeun was only 4 years old when he was being taken care of on the show by his five idol-dads. Named as a smaller doppelgänger version of SHINee's Minho in our list of "8 Idols You Never Knew Had Identical Twin Babies," he has grown to look slightly different from the idol, while still retaining his big trademark eyes and handsomeness.
Yoogeun smartly posed for the camera, holding a banner which says "SHINee dads, Yoogeun is here!", cutely making sure that they would still recognize him although many years have passed. He is now a child actor for an increasing number of dramas, including the KBS drama Iron Man (starring Lee Dong Wook and Shin Se Kyung) and the SBS drama To The Beautiful You.
SHINee celebrated their 7th anniversary together yesterday on May 25th.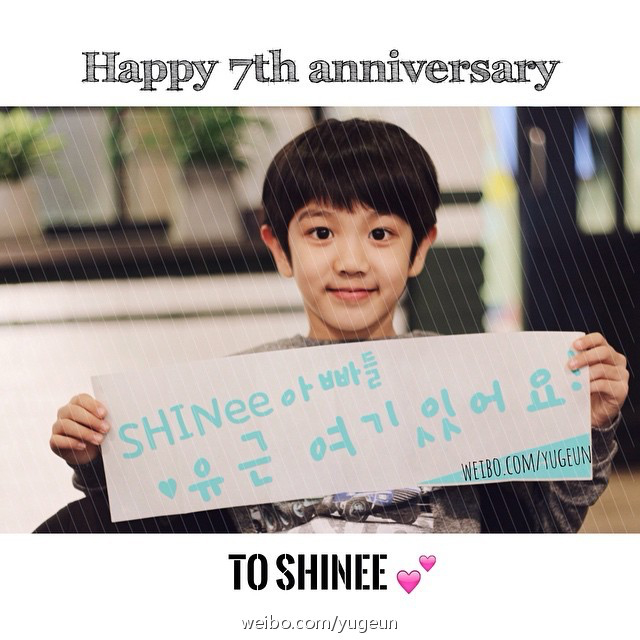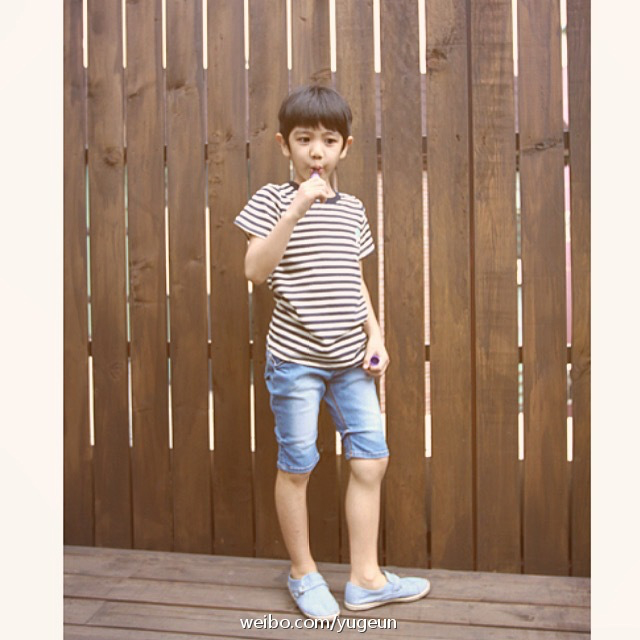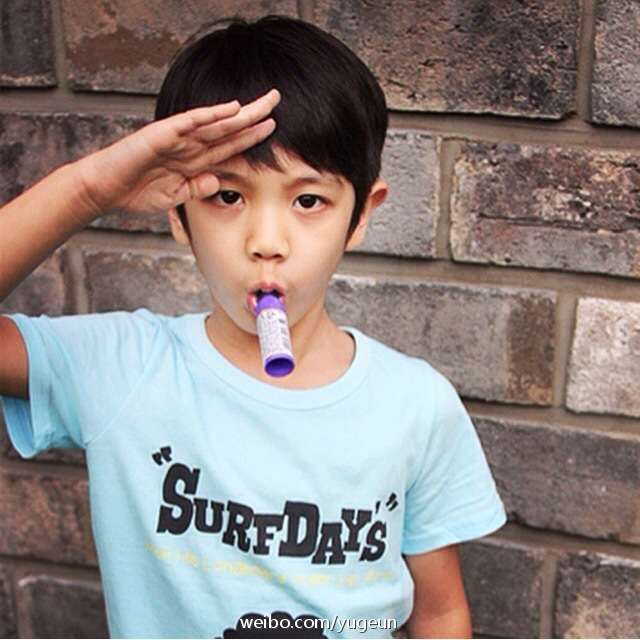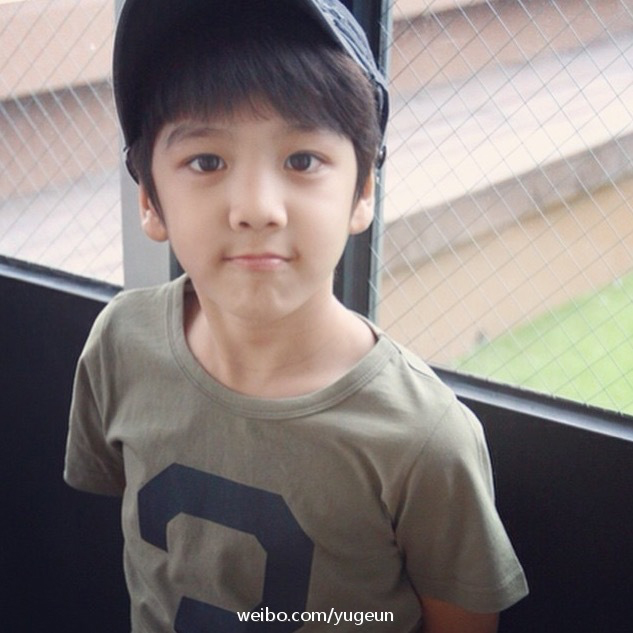 Source: Yugeun Bar
Share This Post