SHINee's Key and 2NE1's Sandara Park show off their close friendship in selca
SHINee's Key revealed two photos of himself and 2NE1's Sandara Park on his SNS accounts, revealing his close friendship with her.
Posted on both his Weibo and Instagram account on July 9th, Key writes, "Certification shot! Thanks for coming Dara!"
Posing backstage together with V-signs, the two idols show off their unique sense of fashion with Sandara Park in a "Play Hard" large brimmed hat and Key wearing a snapback.
Both from some of the largest entertainment agencies in South Korea, SM Entertainment and YG Entertainment respectively, it's always amazing to see non-labelmates celebrities get together.
Currently, Key is part of the musical Chess.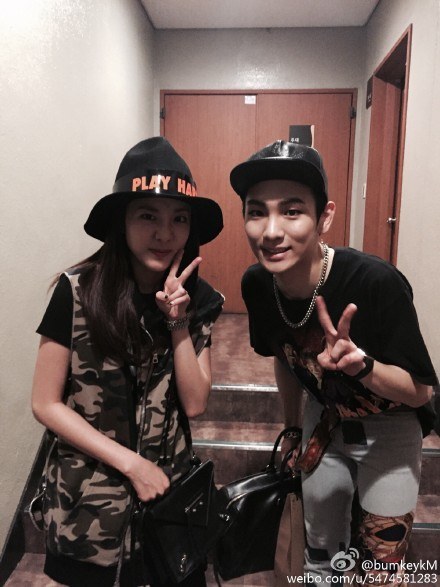 Source: TV Report
Share This Post