SISTAR details Hyorin's near-death experience during "Loving U" MV shoot
SISTAR openly talked about how they saved Hyorin's life on a tragic close encounter shoot in Hawaii. 
On an episode of KBS Safety First that aired on June 29th, Hyorin talked about her drowning accident once more as she detailed how the members saved her life during their music video shoot in Hawaii.
Recalling the incident, she explained that the members previously flew to Hawaii to shoot for the music video of "Loving U." Although knowing that the water was deep, Hyorin detailed that she excitingly followed taller members Soyou and Bora into the water. She brought back memories of the incident as she explained, "It was truly horrific. I thought to myself, 'I am going to die here.'"
Soyou also explained how she pushed Hyorin to the shallow water using her foot, while Dasom reached out to pull her out of it, further mimicking the hand gestures Hyorin used when she sought for  help.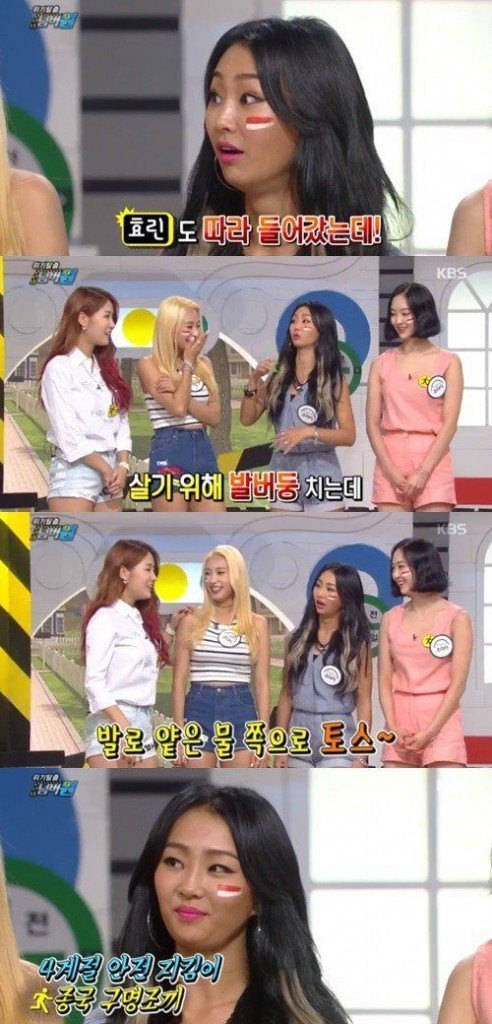 BONUS PHOTO:
Source: Newsen
Share This Post