SISTAR's Bora under fire for not tagging Seohyun in TaeTiSeo shoutout
Following an Instagram post by SISTAR's Bora on December 4th, the idol has been criticized for failing to tag Seohyun as part of the TaeTiSeo unit.
With the recent release of Girls' Generation sub-unit TaeTiSeo's winter single, SISTAR's Bora has taken to her personal Instagram to show support for the song, "Dear Santa." However, netizens have been quick to target the artist as they noted she tagged Tiffany and Taeyeon in her photo but not Seohyun.
In light of this, many left hateful comments questioning her thinking and calling her "stupid and kind of rude." Fans reacted just as quickly, noting that Bora may not have known Seohyun's account as she is not following her either. It was agreed upon by both sides however, that Bora was closer with Girls' Generation members such as Tiffany and Sunny.
However, the fighting continued to spiral as commenters lamented the hard work Seohyun put into writing "Dear Santa," even reminiscing her friendly promotions for "Shake It."
Check out some screenshots below: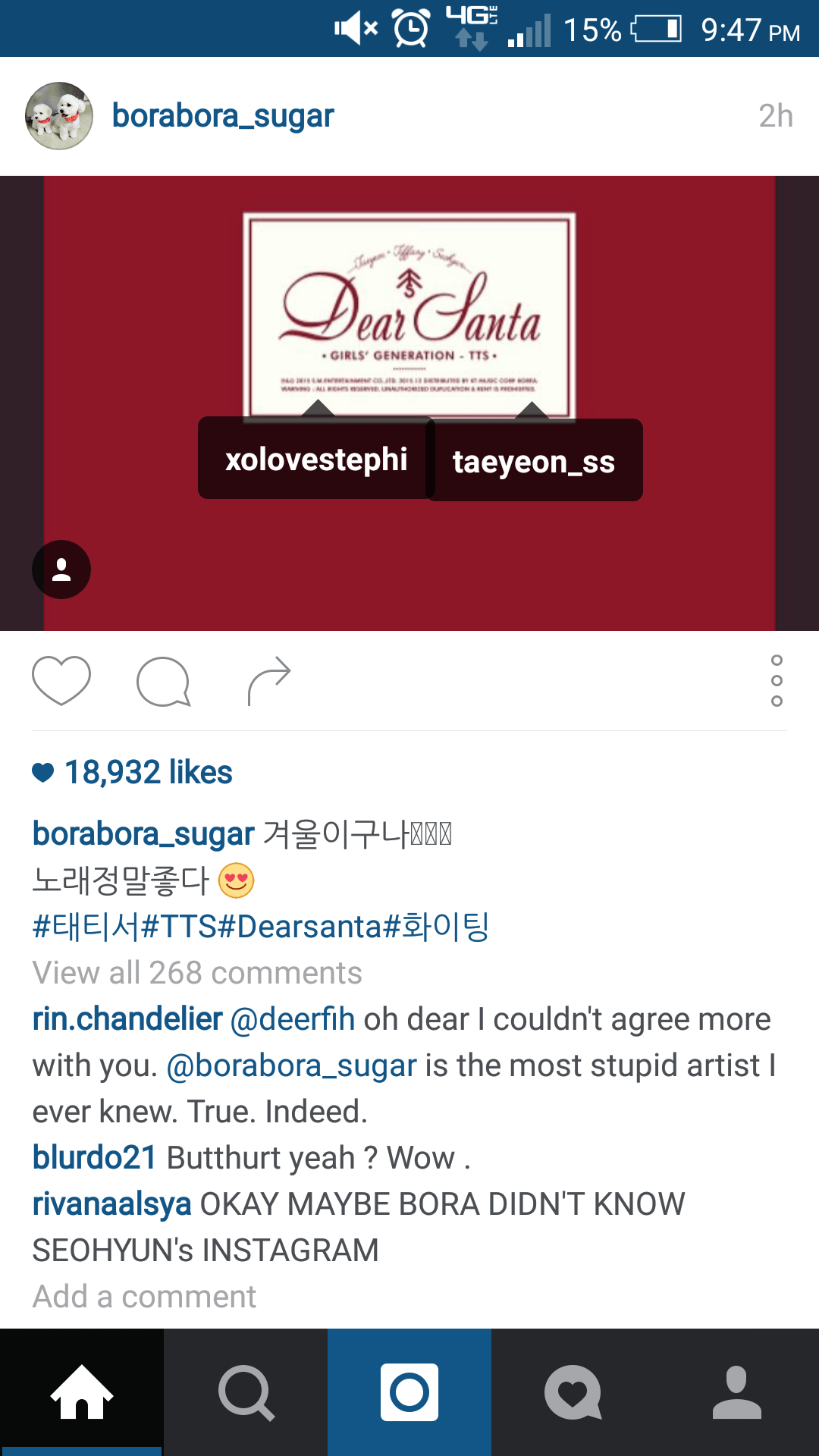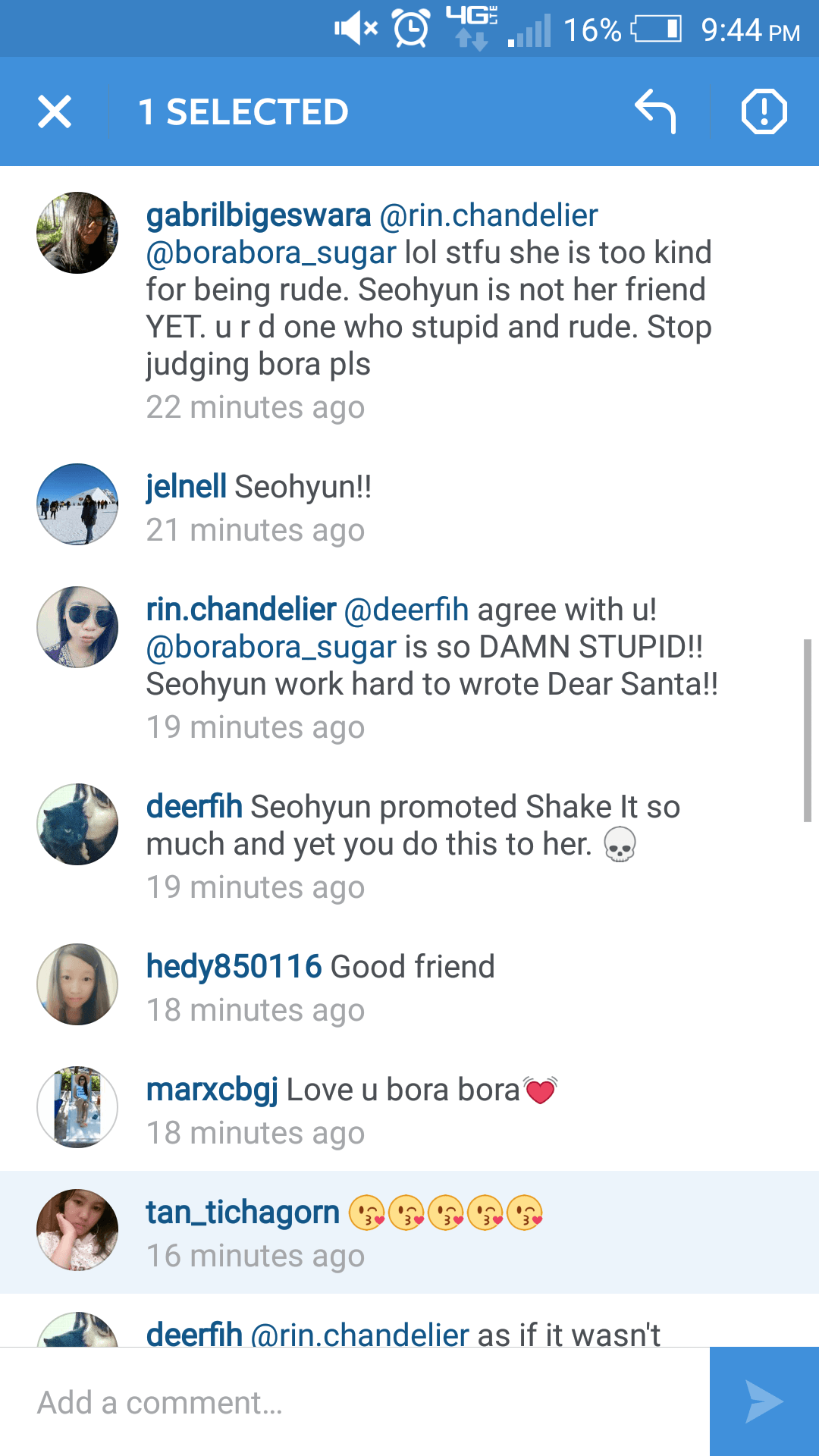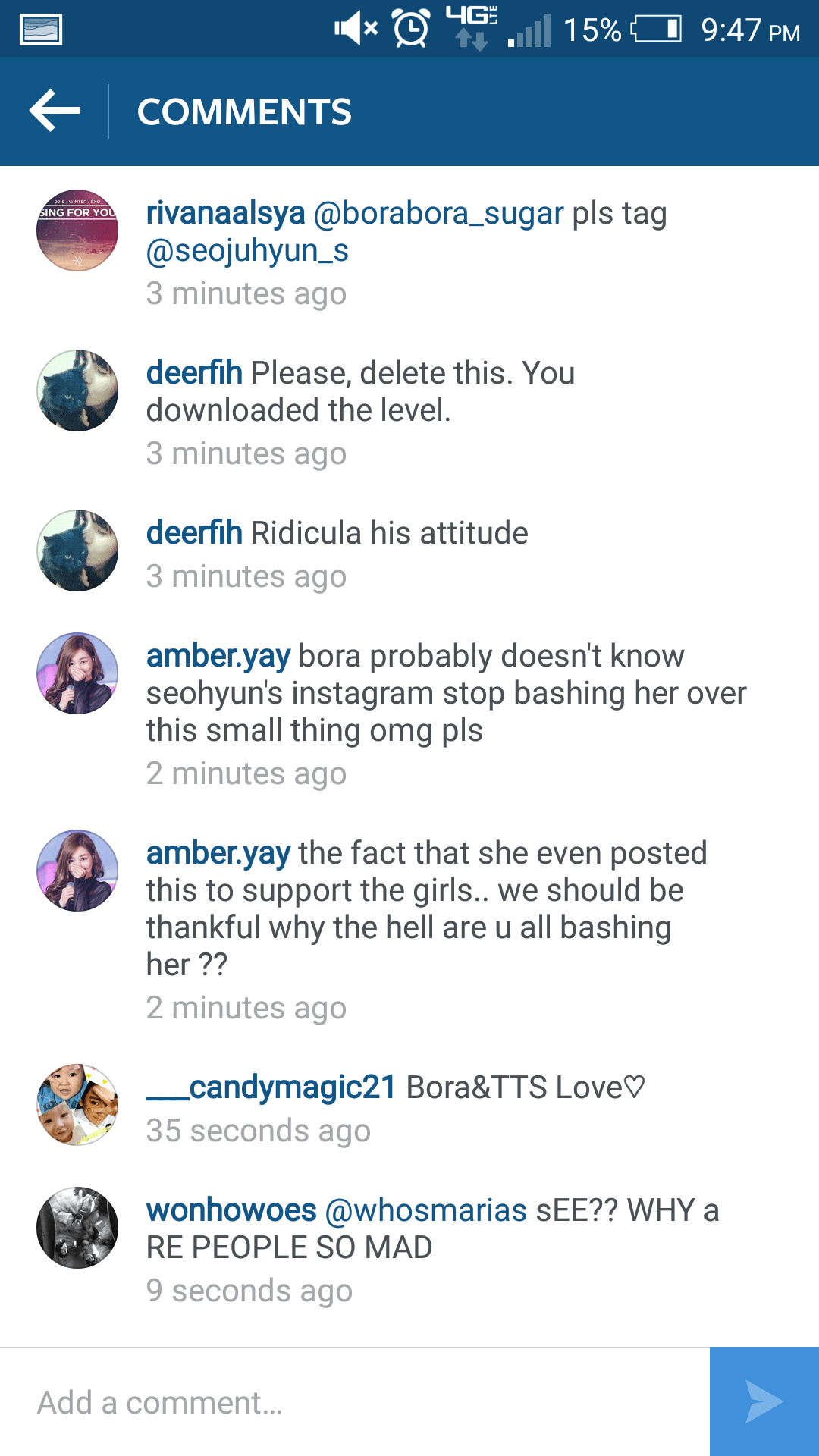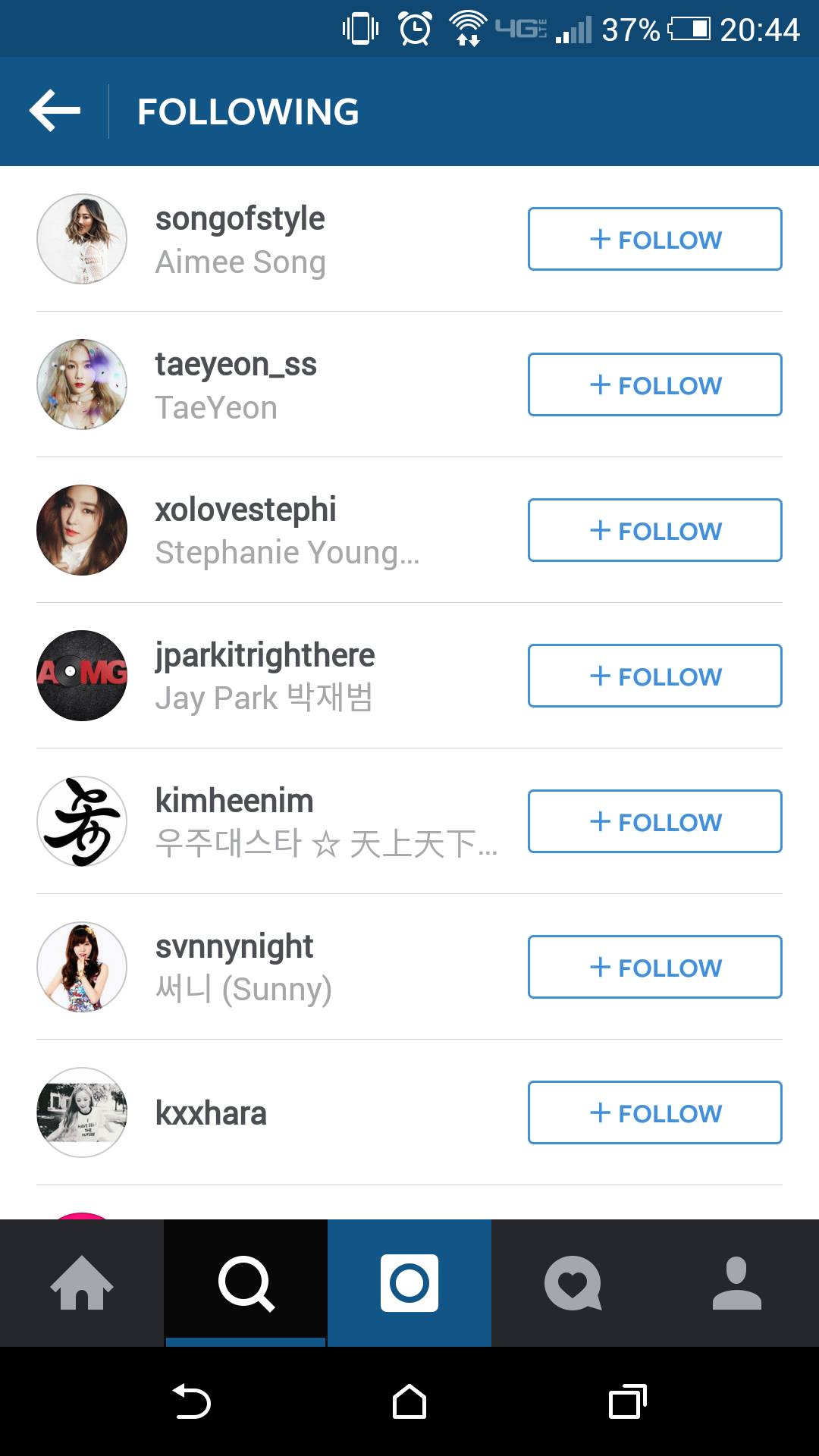 Source: Bora's Instagram Account
Share This Post