SM continues to show their dominance with YouTube views
With end of the year statistics still being released, fans were happy to discover that some of their favorite artists topped the charts for most music video views in the last month of 2015. 
SM Entertainment ended the year strong, with EXO and Girls' Generation sub-unit TTS topping the charts for K-pop YouTube video views. According to statistics that were recently released, the music videos for EXO's "Sing for You" and TTS's "Dear Santa" received the most views for the month. As both of the songs were Christmas releases that fit well with the season, the fact that they performed well shouldn't have surprised fans too much. However, fans still praised the groups for their success, complimenting the quality of both the music videos and the songs themselves.
Find out what Netizens had to say about this article below!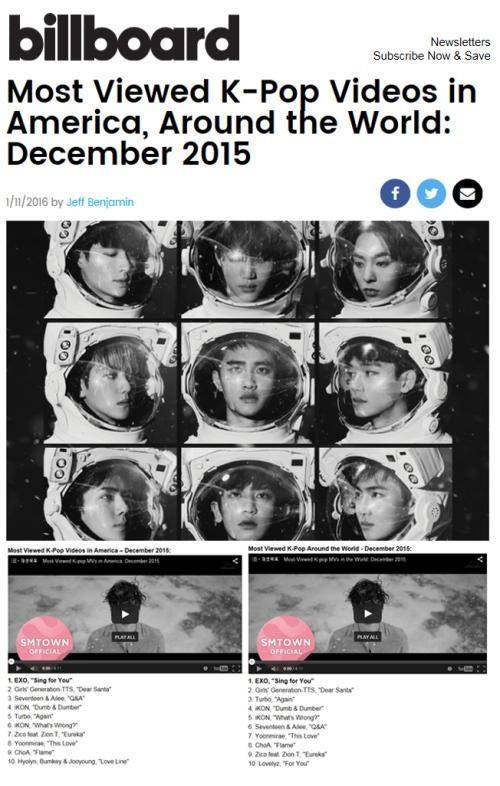 ---
NETIZEN REACTIONS
Koreaboo has collected reactions from Netizens who commented on the original article from our Korean source. The below comments are the most popular comments at the time of this article being published.
---
[+ 259, – 22] Well they're both great songs with amazing MVs
[+ 191, – 25] Both groups have great songs
[+ 173, – 24] And still they messed with SNSD during Seoul Music Awards
[+ 161, – 24] I love both EXO and SNSD. They missed 10 million views for TaeTiSeo because of the mess up in December. Psy tooㅠㅠㅠ K-Pop Fighting!
Source: Sports World
Share This Post