SONAMOO appears in their first pictorial for "bnt International"
Rookie girl group SONAMOO has taken on their first pictorial since debut with bnt International, showing their appealing charisma by mixing and matching various types of outfits.
With a classic appearance, SONAMOO look gorgeous in all white dresses with their hair made up in various styles to fit their individual looks. Each members then portray their own personality and style, grouping together in small groups for the pictorial.
During an interview with the fashion magazine, Minjae shared that she had initially auditioned with a dream of becoming a ballad singer, revealing she had cried for three days due to the hard choreography that accompanied their debut track, "Deja Vu."
Furthermore, member High.D revealed herself as a fan of actor Lee Kwang Soo, who is also an avid cast of the popular variety show Running Man, further saying that she had watched the show avidly in her trainee days. She adds her wish of appearing on the show someday.
After seeing her senior Hyosung of SECRET in her latest acting role, SONAMOO's Sumin expressed wanting to challenge acting as well.
The full interview can be found at bnt international. Check out the rest of the photoshoot below!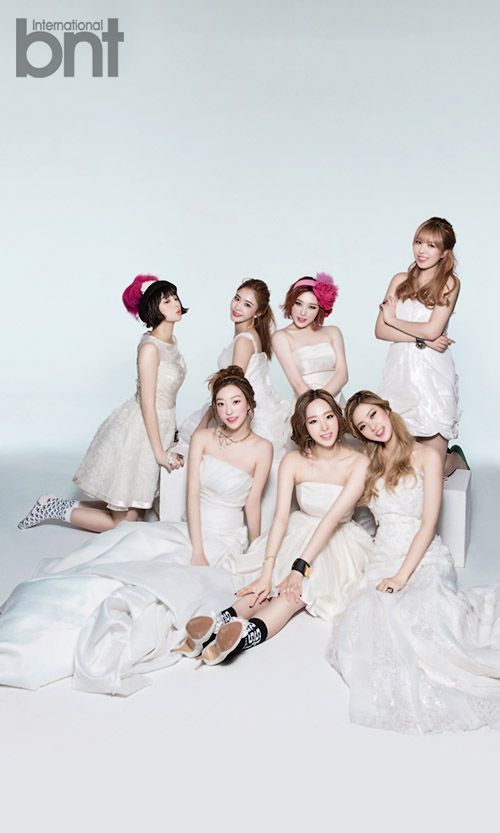 Source: bnt News
Share This Post