SONAMOO reveals image teasers for Sumin and Nahyun for "Cushion"
Following an earlier announcement regarding rookie girl group SONAMOO's comeback, TS Entertainment has released a pair of image teasers featuring leader Sumin and sub-vocal Nahyun on July 8th.
The images show two vastly different concepts, showcasing the group's flexibility in their upcoming mini-album release. Nahyun is pictured both in shadows and light as she lies on the floor with her hair strewn on the carpet. The sharp contrast between light and shadow on her face emphasize the serious nature of her expression.
Meanwhile, Sumin's image takes on a bright and youthful air with a focus on her "apple hips" as she dons a simple outfit of jeans and an oversized t-shirt.
The title track for Cushion will be produced by EastWest, a newcomer to the popular Duble Sidekick team, as well as with the involvement of rapper uNo. Low-rapper and high-rapper D.ana and New Sun were also reported to have been involved in writing the lyrics.
Take a look at the image teasers here: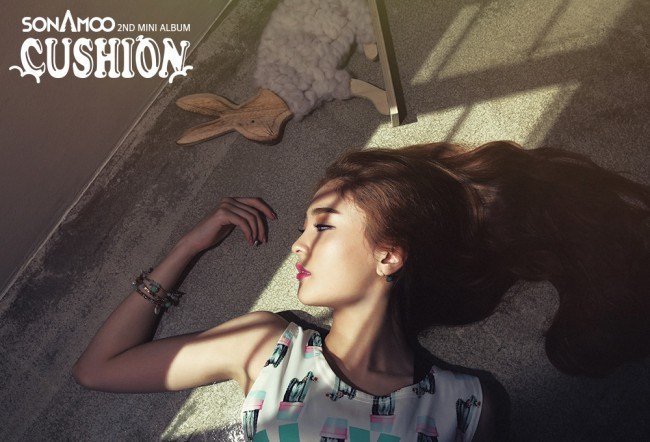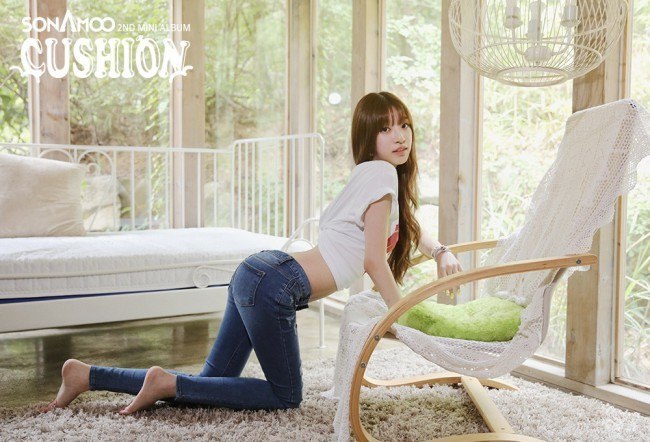 Share This Post