Song Jieun shows off her curves in "Gentleman" magazine
In the latest issue of Gentleman magazine, Song Jieun makes a variety of poses in lounge wear, showing off her feminine and sexy side.
Sitting in multiple positions on a bed, Song Jieun styles her hair in loose and wavy curls. Wearing fuzzy socks, Jieun first leans against a wall on the bed while wearing an off the shoulder top. She then makes herself more cozy by wrapping her legs around a pillow, wearing a cardigan that once again shows off her shoulder.
Jieun finishes off her photo shoot kneeling on the bed with her side facing the camera. She shows off her curves in a tight, gray dress as she looks behind her towards the camera.
Song Jieun recently came back with the song "Beautiful 25" off of her first solo mini album. She promoted her album, 25, on her own Melon Premiere Showcase on October 15th.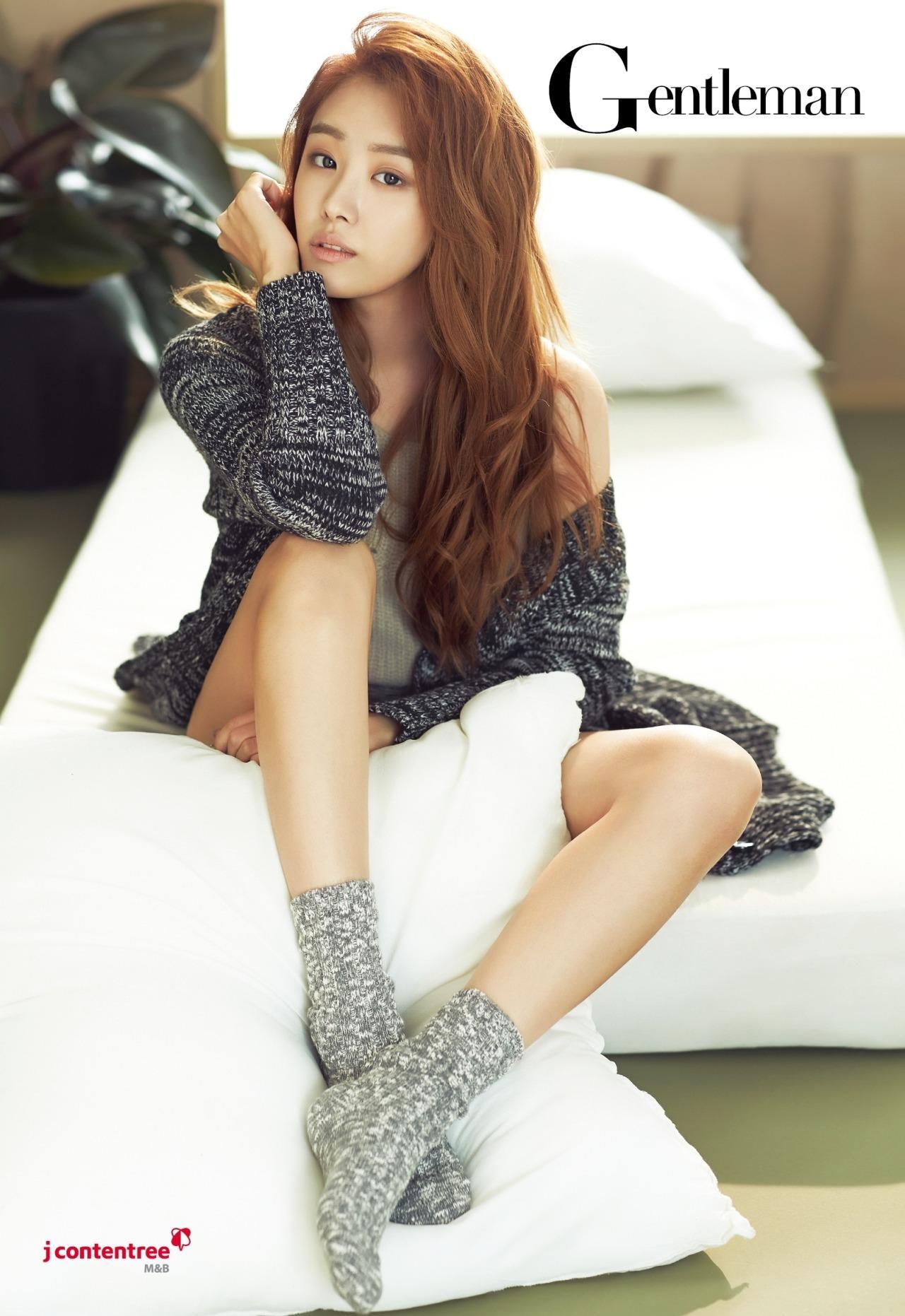 Source: Beauty K, KMagazineLovers
Share This Post